Recipes
How to Make the Best Watermelon Juice in a Blender (with Fresh Lime Juice)
You don't need a juicer to make your own homemade fruit juice; at least not with fantastic recipes like this one that will show you how to make the best watermelon juice with just a regular blender. Don't forget that hint of lime juice at the end, too–so simple, yet so effective!
If you're looking for something a little more, alcoholic, lol, but just as refreshing, try my Watermelon Mojito, Watermelon Martini or Frozen Watermelon Margarita.
How to Make the Best Watermelon Juice
Here's how to make your own homemade watermelon juice using nothing but 2 simple ingredients and a blender:
Blenders vs. Juicers – Which is Better?
The debate over which is better between blenders and juicers has been going on for quite some time now.
Rather than do a deep dive into that particular topic, I'm just going to go over a few of the reasons why I believe you're far better off to use a blender for this specific watermelon juice recipe: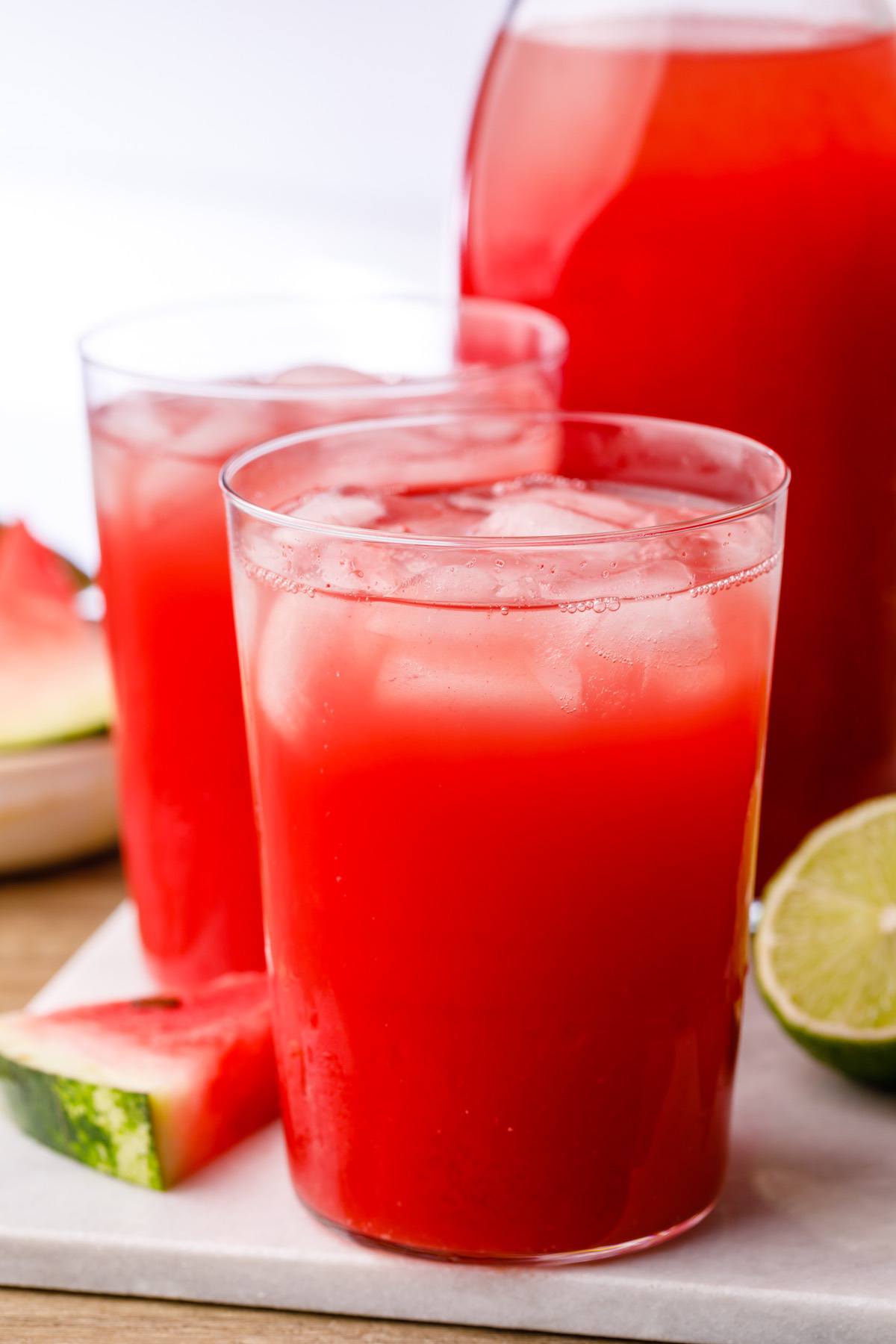 More Good Homemade Juice Recipes You Can Make in a Blender:
How to Store Watermelon Juice
Anytime that you make your own fresh juice, if you aren't planning on drinking it straight away, you're going to want to make sure that you're transferring it into a sealed bottle or jar pretty much immediately so as to prevent oxidation.
With that done, you'll want to keep your fresh juices stored in the fridge. This particular watermelon juice will keep in the fridge for up to 3-4 days.
(You may also like: Watermelon Mojito)
Print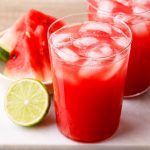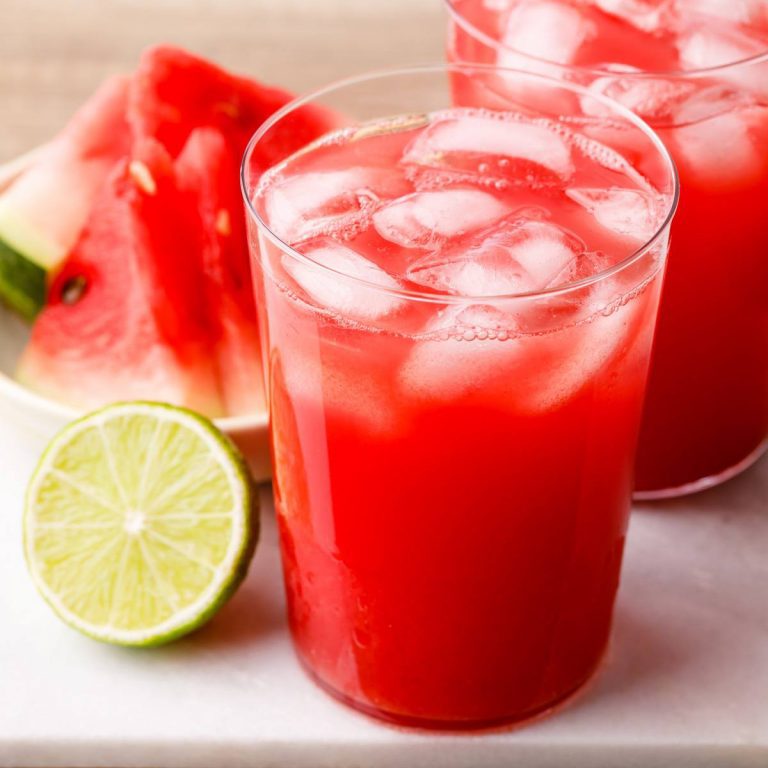 Watermelon Juice with Fresh Lime
Scale
1

small watermelon (about

6

pounds), seeds and rind discarded

1

small lime, juiced
Cut the watermelon into large cubes. 

Add the watermelon and lime juice to a high powder blender and blend shortly. 

Pour the mixture through a fine mesh strainer into a bowl. 

Pour the juice into the glasses filled with ice and serve. 

Store the remaining watermelon juice in a bottle in the refrigerator for up to 4 days.
If you're looking for more summer watermelon drinks, these are the recipes I am loving right now: