Recipes
OMG-Good Homemade Strawberry Juice in a Blender
Making your own homemade juices out of fruits and veggies is one of the best things you can do for your health. You don't even need to buy an expensive juicer (although they're definitely nice to have) to make homemade juice – you can just follow recipes like this one for making an OMG-good homemade strawberry juice in a blender.
How to Make Homemade Strawberry Juice
It couldn't be any easier to prepare this homemade strawberry juice. Here's how:
Blend everything together. Add 2 cups of hulled strawberries, lemon juice, your choice of either sugar or honey and 2 cups of cold water to a blender and blend until smooth.
Serve. Serve the strawberry juice immediately.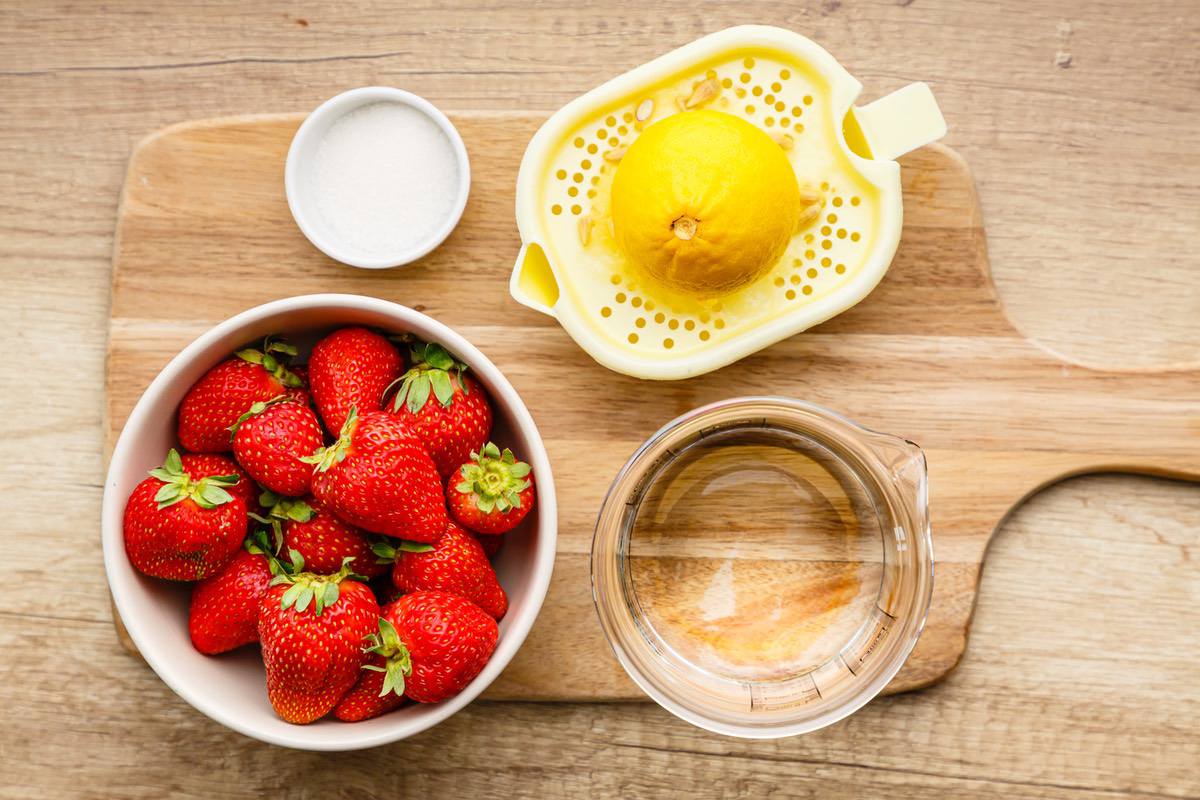 (Also try: Blueberry Juice)
How to Store Homemade Strawberry Juice for Later
You're better off drinking freshly made juice like this immediately after blending it. Fresh juice like this typically doesn't stay fresh anywhere near as long as store-bought juice brands that can contain different preservatives (and other unwanted additives).
With that being said, you can still keep your freshly made juice recipes stored in the fridge for up to 24-48 hours (depending on the ingredients used).
One last tip: I would recommend pouring the juice into a large pitcher and covering the top tightly with plastic wrap before storing in the fridge. This will help to delay the oxidation process that causes homemade juices to spoil.
Can I Freeze Homemade Strawberry Juice?
Instead of storing homemade strawberry juice in the fridge, you could also freeze it into cubes to further increase its shelf life. For best results, make sure to use the freshest fruits you can find, and to freeze it right after juicing.
When stored in the freezer, homemade strawberry juice can last for 2-3 months.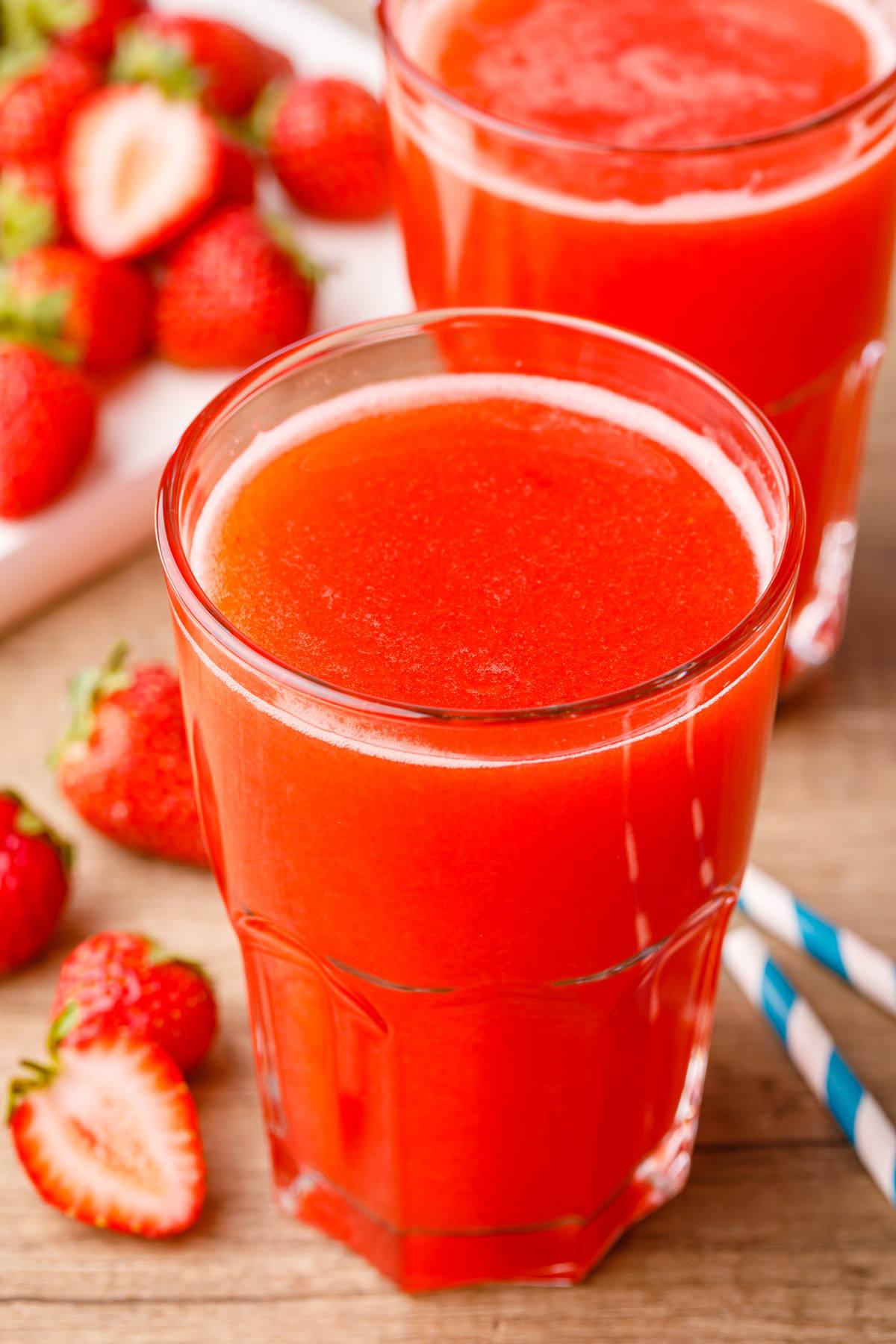 (Also try: How to Make the Best Fresh Peach Juice in a Blender)
Print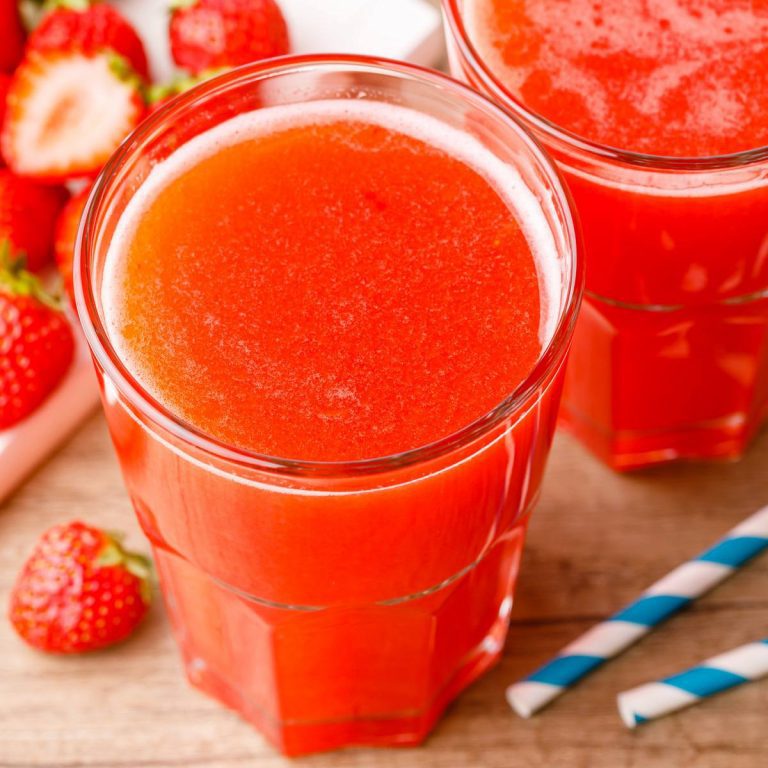 OMG-Good Homemade Strawberry Juice in a Blender
Scale
2 cups

strawberries, hulled 

1 tsp

lemon juice

2 tbsp

sugar or honey 

2 cups

cold water
Add all the ingredients to a blender and blend until smooth. 

Serve immediately.