Recipes
3-Minute Fresh Pineapple Juice (Made in a Blender)
You don't have to own an expensive juicer to make your own homemade juices. This recipe will show you how to make fresh pineapple juice with a simple blender. It's absolutely filled with all the beneficial nutrients that you would expect from store-bought juices but at a fraction of the cost.
How to Make Fresh Pineapple Juice
You'll only need 3 simple ingredients (along with 3 minutes of your time) to make this refreshing pineapple juice recipe:
Blend the ingredients. Add the pineapple chunks, water, sugar and freshly squeezed lime juice to a blender and blend until smooth.
Taste test. Taste the juice and add more sugar if desired.
Strain. Strain the juice.
Serve. Serve the juice immediately.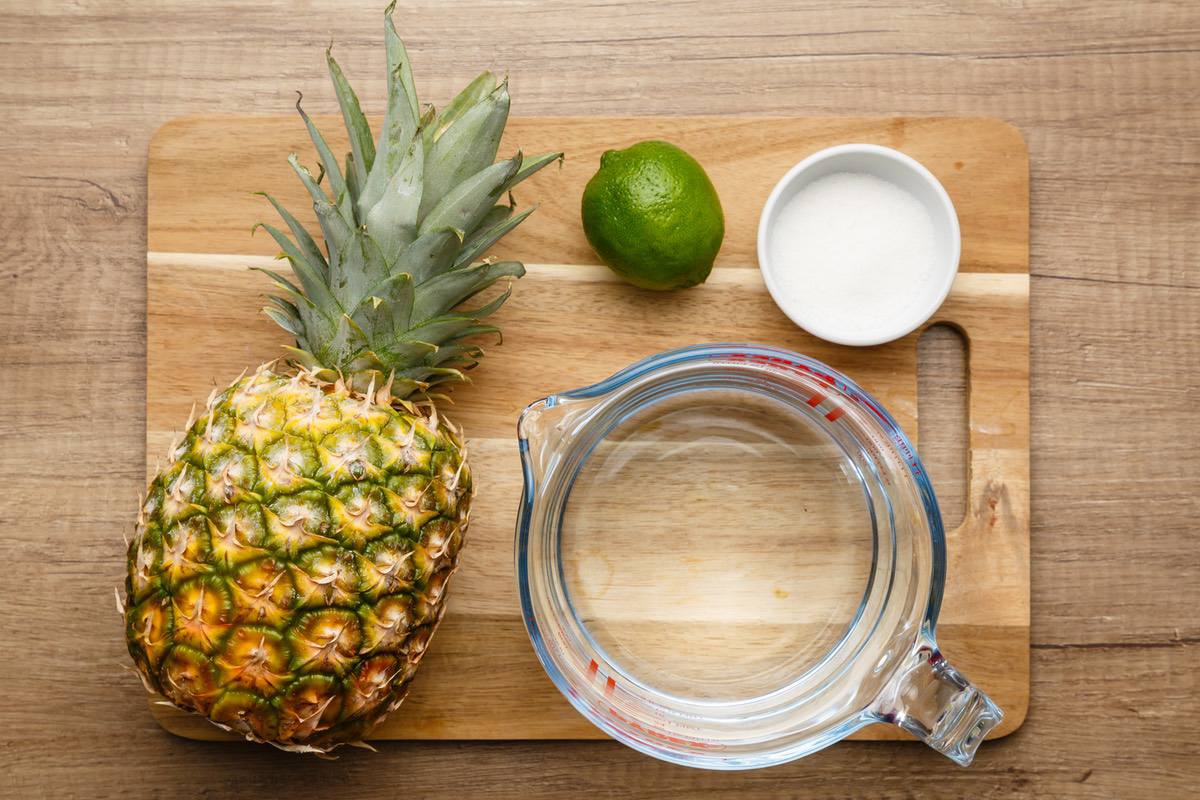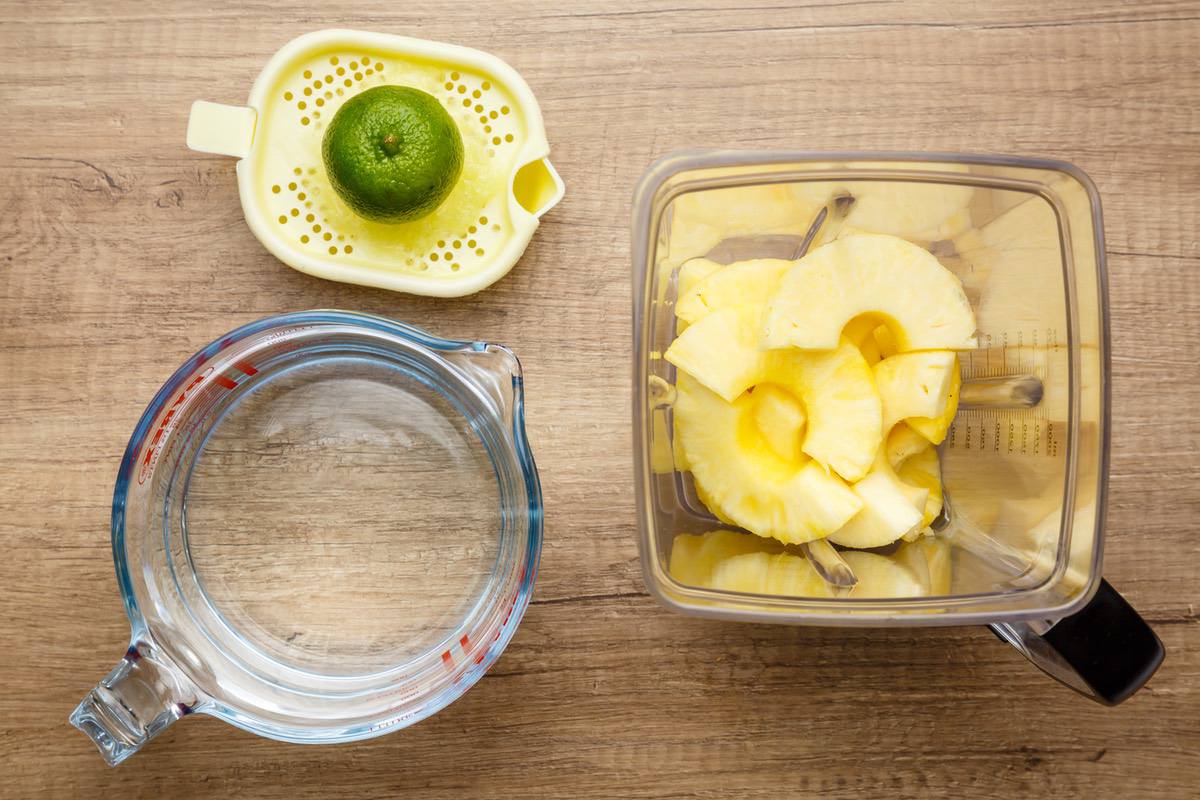 (Also try: How to Make Watermelon Juice in a Blender)
Blender vs. Juicer – Is the Process the Same?
While a juicer isn't required (this is a blender recipe after all), there's no reason you can't also use a juicer to make this recipe as well.
Simply run the pineapple chunks and lime through the juicer, combine with 6 cups of water and add sugar to taste.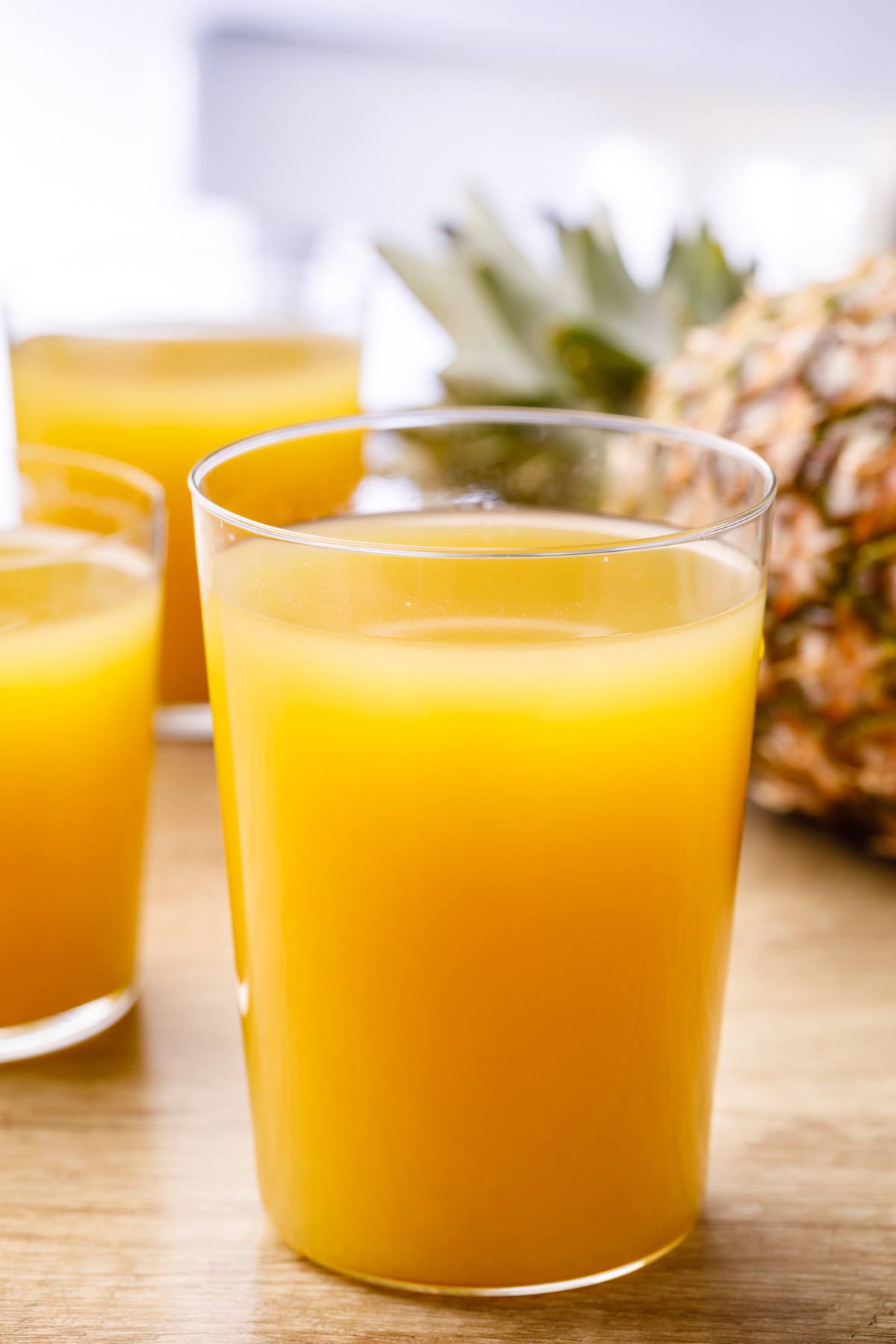 Other Blender-friendly Juice Recipes
How to Store Fresh Pineapple Juice
Fresh pineapple juice should be stored in a tightly sealed glass jar and kept in the fridge. It will keep for up to 3 to 4 days before it begins to spoil; however, the juice is definitely best consumed sooner rather than later.
Try These Ideas with Your Pineapple Juice
Here are a few fun suggestions for fun things that you can do with your fresh pineapple juice:
Use it to make tasty pineapple cocktails and mocktails.
Pour into ice cube trays to make pineapple-flavored ice cubes.
Spritz over top of meats before grilling them to add a delightful hint of pineapple.
Use as an ice cream topping.
Add to salads.
(You may also like: Mango Pineapple Smoothie)
Print
3-Minute Fresh Pineapple Juice (Made in a Blender)
Scale
1

whole pineapple peeled, cored and cut in chunks

6 cups

of water add more to taste

2 tbsp

sugar or to taste 

1

lime, juiced
Add all the ingredients to a blender and blend until smooth. 

Taste and add more sugar if needed. 

Strain the juice and serve.