Drinks
How to Make Antioxidant-Rich Blueberry Hibiscus Tea
There's nothing I love more than mixing and matching healthy ingredients together to come up with new creative recipe ideas. It doesn't matter if it's a recipe for making dinner, dessert, or even just a tasty cup of hot tea, I love to experiment. Today I'm going to be sharing a recipe that perfectly combines two incredibly beneficial ingredients into one outstanding tea. This particular recipe will show you how to make antioxidant-rich blueberry hibiscus tea, and trust me, it's every bit as good as it sounds.
On top of making one great tasting cup of tea, this hibiscus tea is also packed full of health benefits as well. The blueberries are an excellent source of vitamin C, dietary fiber, folate, and other essential nutrients and disease-fighting antioxidants.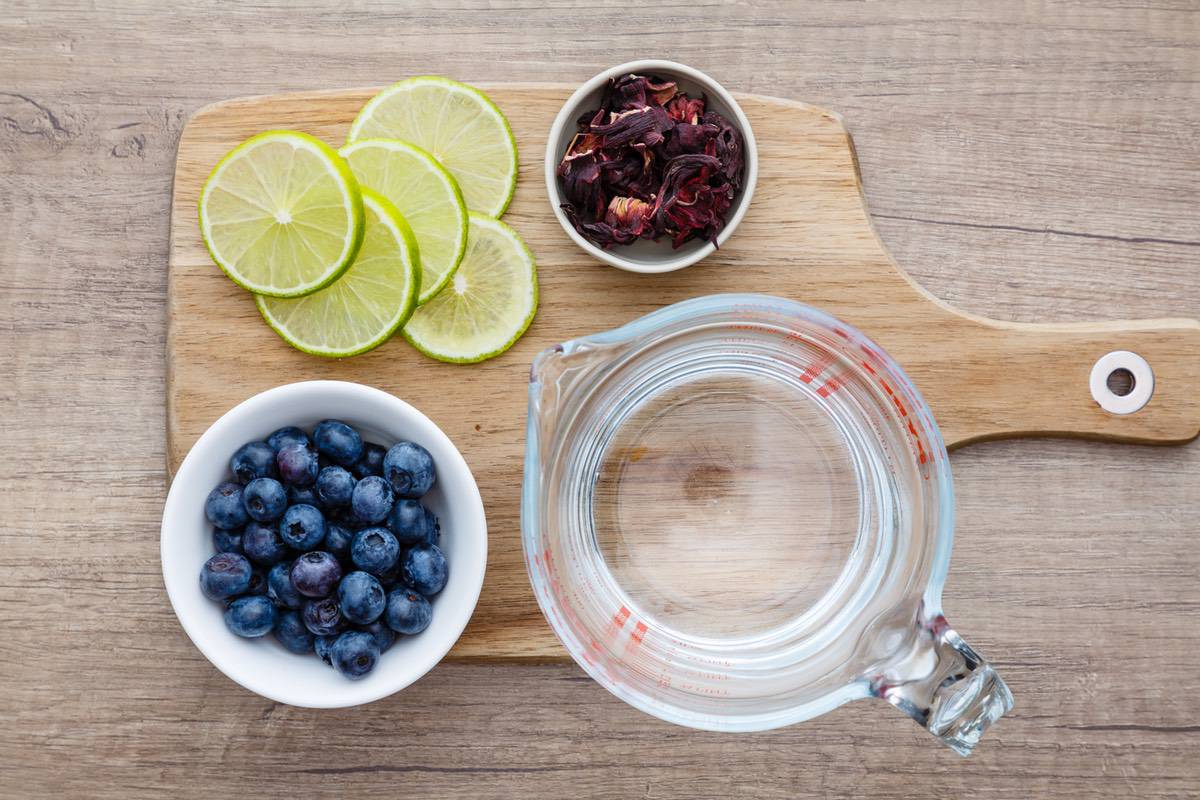 Meanwhile, dried hibiscus flowers have been known to help with lowering blood pressure and blood sugar levels as well. When you put the two of them together, you end up with a tea recipe that can legitimately be labeled as delicious and nutritious!
(You may also like: 4-Ingredient Iced Peach Hibiscus Tea (So refreshing!))
Print
How to Make Antioxidant-Rich Blueberry Hibiscus Tea
Scale
½ cup

fresh blueberries plus extra for serving. 

2 tbsp

dried hibiscus flowers 

2 cups

hot water 

½

lime, sliced 

natural sweetener of choice, to taste
Add the blueberries in a large jug. 

Gently mash blueberries with the back of a wooden spoon. 

Add the boiling water and dried hibiscus to the jug and stir to combine. 

Steep for 20 minutes. 

Strain the tea. 

Sweeten to taste with your favorite sweetener. 

Serve over ice with lime slices and extra fresh blueberries.
More Hibiscus Tea Recipes: