Recipes
Metabolism-Boosting Iced Hibiscus Green Tea
I'm a huge fan of drinking green tea first thing in the morning. I've been doing it for years as a kind of shortcut to rev up my metabolism first thing in the morning. When I first started drinking green tea, I preferred to make it hot. But these days? I'm all about the iced hibiscus green tea.
Simply steep one tablespoon of dried hibiscus flowers in one cup of boiling water for about 10 minutes, and then add in the loose green tea and leave it to steep for an additional five minutes. Strain it all out, sweeten to taste with however much raw honey you prefer, and you're all set.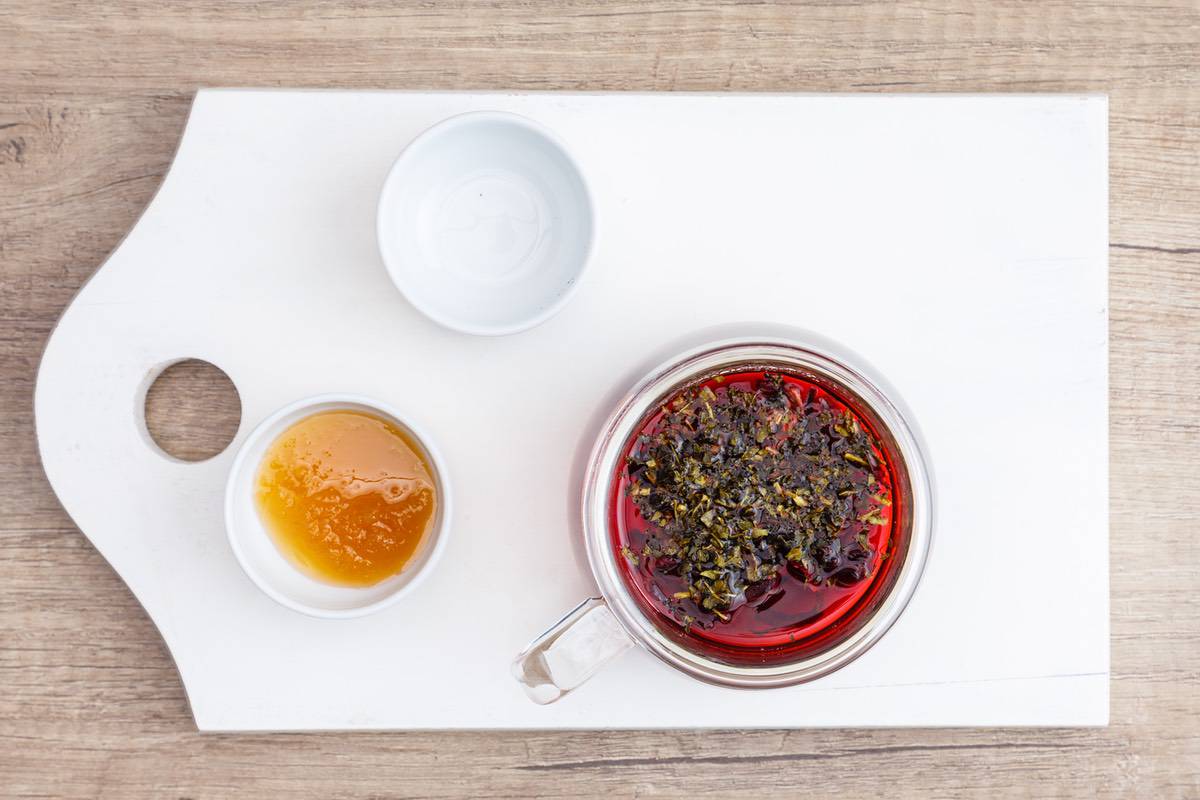 Here's a pro tip for you all as well: whenever I start my day off with this iced hibiscus green tea, I just fill up a shot glass with a shot of it. It's a perfect way to kickstart my day with a modest amount of caffeine, antioxidants, and other compounds that help to get my metabolism going!
(You may also like: 4-Ingredient Strawberry Hibiscus Iced Tea)
Print
Metabolism-Boosting Iced Hibiscus Green Tea
Scale
1 cup

boiling water 

1 tbsp

dried hibiscus flowers 

1 tsp

loose green tea 

raw honey to taste
Add the hot water and dried hibiscus flowers to a jar or a mug. 

Steep for 10 minutes. 

Add the green tea and allow to steep for 5 minutes. 

Strain the tea. 

Sweeten to taste with raw honey. 

Pour in a glass filled with ice and serve.
More Hibiscus Tea Recipes: