Tea
4-Ingredient Iced Peach Hibiscus Tea (So refreshing!)
It's pretty funny to me how many of my friends give me weird looks at first when they see me making homemade iced tea recipes and adding dried flowers into them. I figured I would show them how versatile dried flowers can be and turns out they're all for it! I made this 4-ingredient iced peach hibiscus tea for them and needless to say, they were hooked!
If peach isn't your thing or your running low, hibiscus tea is also incredible with blueberries, strawberries, cranberries and ginger.
How to Make Peach Hibiscus Tea
If you would like to find out for yourself just how good hibiscus iced tea can really be, then this is definitely the recipe that I would recommend going with.
As the name suggests, you'll only need four simple ingredients to make this recipe: ⅓ cup of dried hibiscus flowers, two cups of sliced peaches, ¼ cup of freshly squeezed lemon juice, and ½ cup of honey.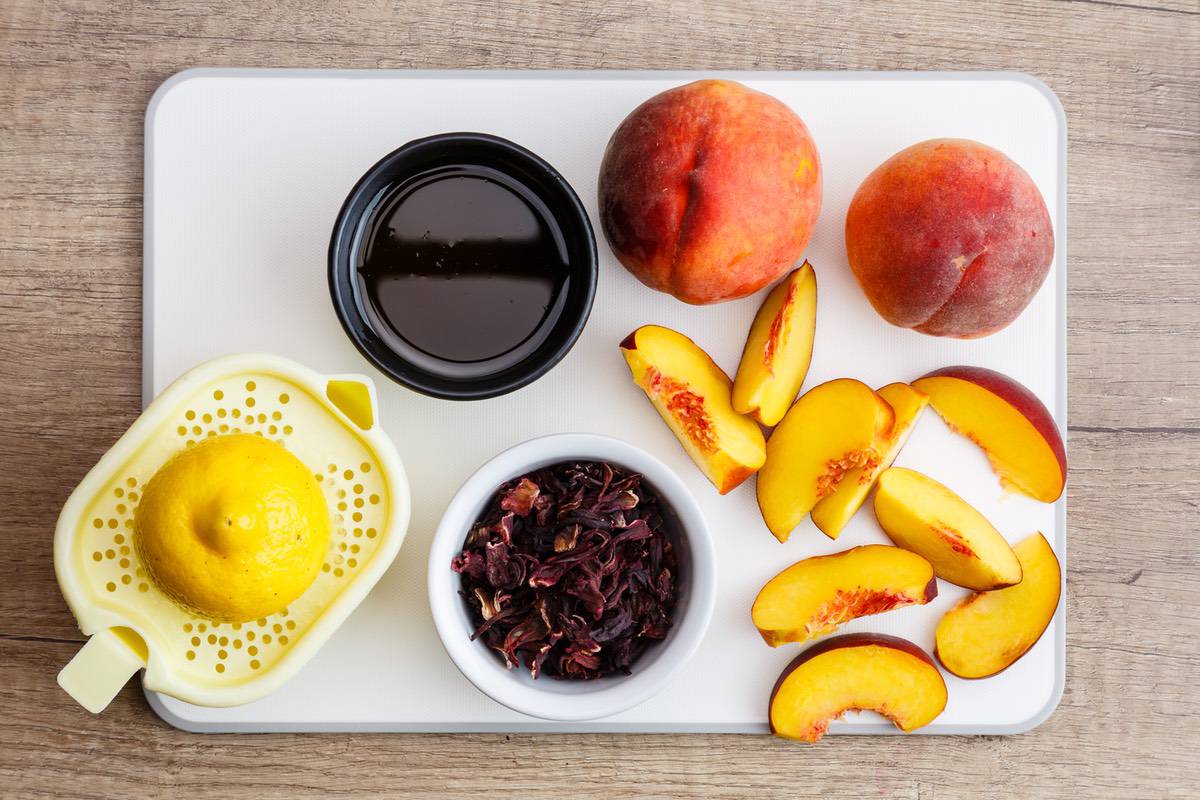 The only other thing that you'll need are six cups of water. From there it's a simple matter of just following the directions below to make the iced tea. Just be sure to serve it chilled over ice with peach slices and lemon slices for the best results.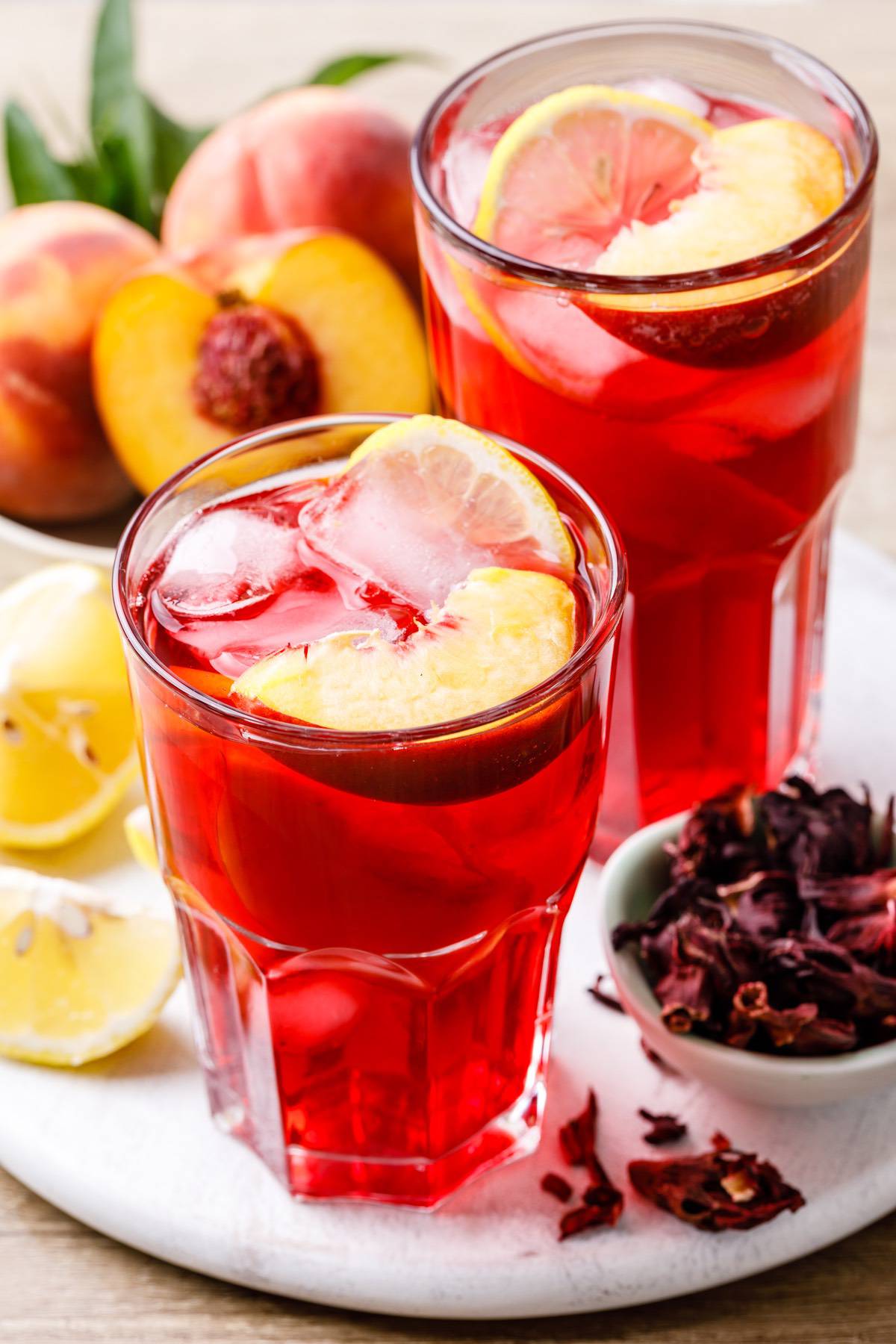 (You may also like: Hydrating Peach Hibiscus Infused Water (This is Incredible!))
Print
4-Ingredient Iced Peach Hibiscus Tea (So refreshing!)
Scale
6 cups

water 

1/3 cup

dried hibiscus flowers 

2 cups

sliced peaches 

¼ cup

fresh squeezed lemon juice 

½ cup

honey or to taste 
For serving (optional):
Peach slices 

lemon slices   
Add 2 cups of water to a saucepan and bring to a boil over high heat. 

Remove from the heat.

Stir in the dried hibiscus and allow to steep for 10 minutes.  

Add the remaining water and honey to a pitcher and stir to combine. 

Add the peaches and lemon juice and stir to combine. 

Strain the hibiscus tea into the pitcher and stir to combine. 

Refrigerate until ready to serve. 

Serve over ice with peach slices and lemon slices (if using).