Drinks
Iced Cranberry Hibiscus Tea for Lower Blood Pressure
Two of the main reasons why I love using hibiscus flowers in a variety of culinary recipes are because they provide some pretty nifty health benefits while also adding a delightfully tart-like cranberry flavor into the mix. And if there's one thing that I definitely love, it's cranberry.
I'm happy to report that the resulting drink turned out even better than I could have imagined. Today I'll be sharing the exact recipe that I follow whenever I'm in the mood for making an iced cranberry hibiscus tea.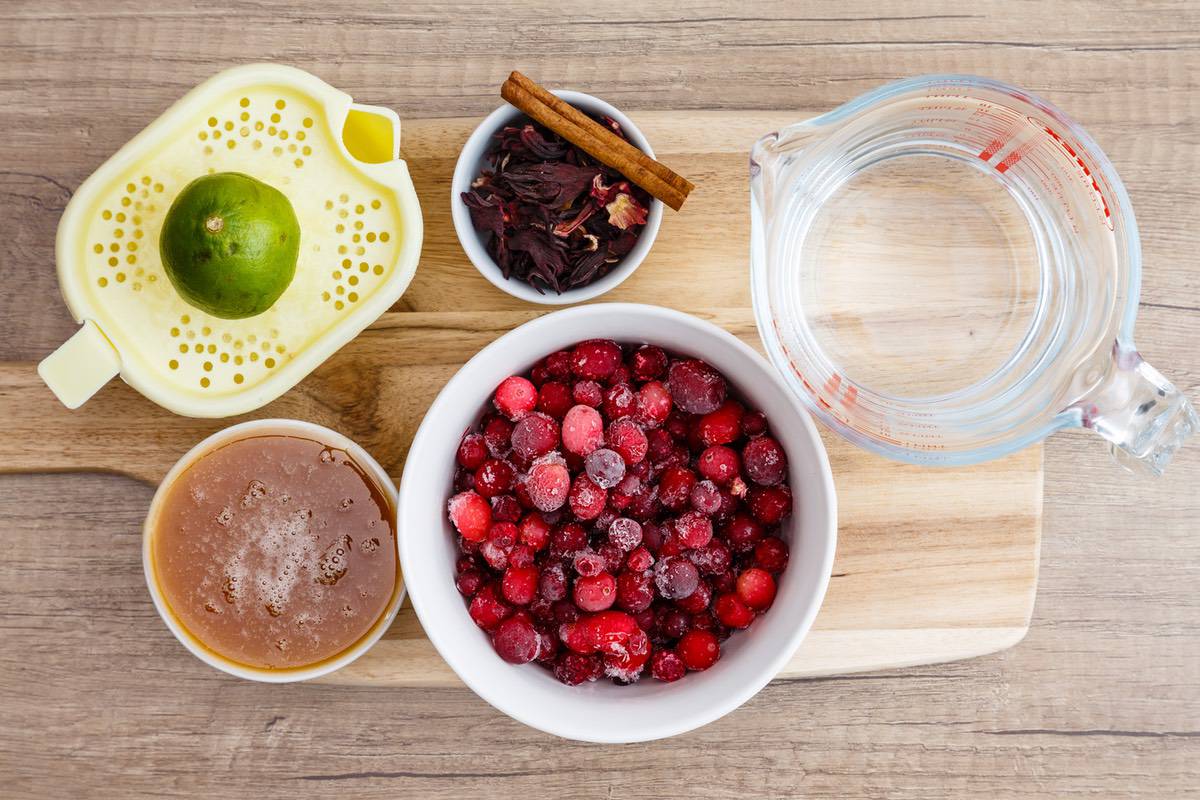 Not only does this recipe make what very well could be the best tasting iced tea I've ever tried, but it also helps with lowering blood pressure, making it an ideal all-natural source of relief for anybody who suffers from hypertension.
(You may also like: Easy and Refreshing 3-Ingredient Hibiscus Iced Tea Recipe)
Print
Iced Cranberry Hibiscus Tea for Lower Blood Pressure
Scale
2 cups

frozen or fresh cranberries plus extra for garnish 

¾ cup

raw honey 

2 cups

water

¼ cup

dried hibiscus flowers 

1

cinnamon stick

2 tbsp

fresh squeezed lime juice
Place the water in a saucepan and bring to a boil over high heat.  

Add the cranberries, cinnamon and dried hibiscus and stir to combine. 

Reduce the heat to medium and simmer for 10 minutes. 

Remove the saucepan from heat. 

Let steep for 30 minutes.

Strain the liquid. 

Stir in the raw honey and lime juice. 

Pour in a jar and refrigerate until ready to use. 

To make the ice tea, pour ¼ of the cranberry hibiscus syrup into a glass filled with ice. 

Top with cold water and stir to combine. 

Garnish with a few frozen cranberries (if using) and serve.