Recipes
How to Freeze Green Beans and Preserve Your Green Bean Harvest
Freezing your garden fresh green beans is a phenomenal way to make your harvest last for as long as possible. Simply follow these guidelines on how to freeze green beans and you'll be a pro at preserving your green beans and other veggies in no time.
How to Freeze Green Beans
Prepare the green beans. Wash your fresh green beans and pat dry with a paper towel. Trim the beans; you can also optionally cut them into smaller sized pieces if you wish.
Prepare the pot. Bring a large pot of water to a boil and add one teaspoon of salt.
Cook. Add one pound of green beans and cook for 3 minutes or until just tender.
Transfer to ice water. This stops it from cooking further by getting rid of the residual heat.
Drain. Use a colander to thoroughly drain the beans.
(Optional) Repeat. Repeat the above 3 steps as many times as necessary for any remaining green beans.
Freeze. Transfer the beans into heavy-duty freezer bags and freeze.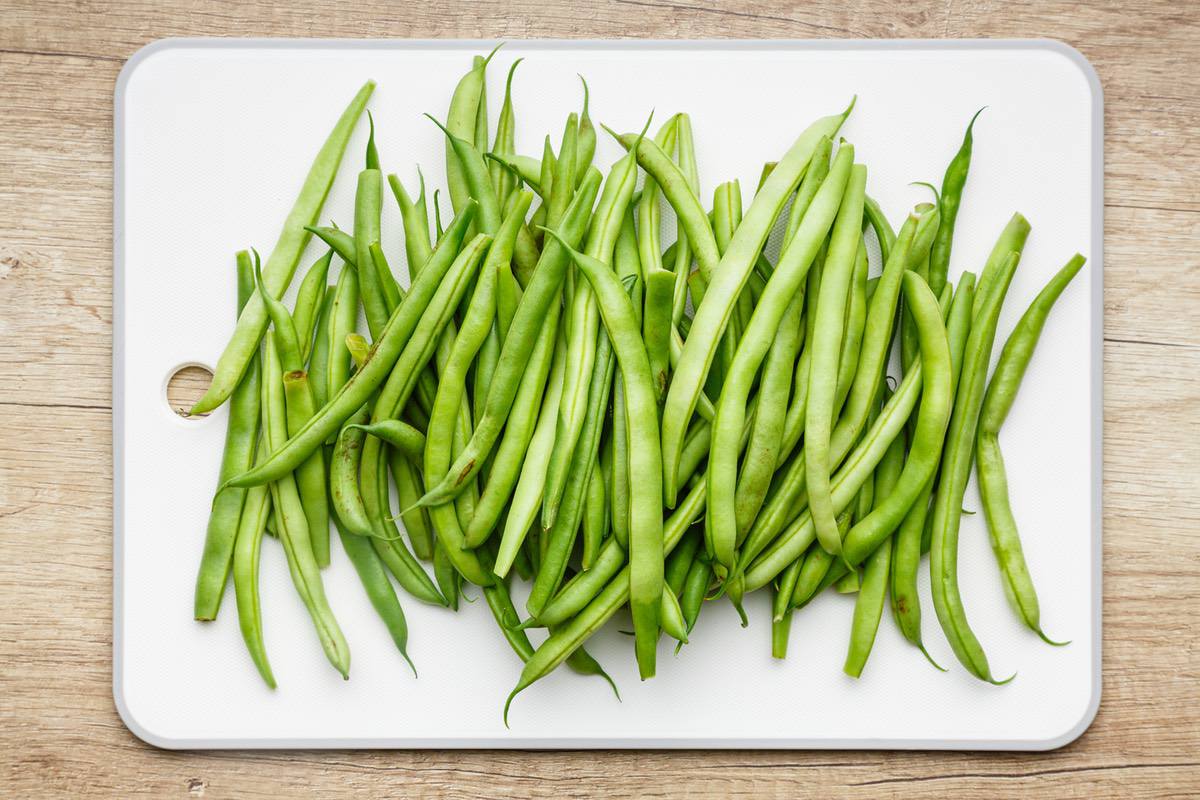 3 Tips to Keep Your Vegetables as Fresh as Possible
Freezing your vegetables is a good choice if you want to make them last for as long as possible, but what if you just want to keep them as fresh as possible without having to freeze them? No problem, just keep these 3 tips in mind:
Not all vegetables are stored equally. Depending on the vegetable, you might be better off storing it in the fridge, on the counter, or in a cool dark place like the pantry. Options like garlic, onion, and potatoes are better off in the pantry, while most types of greens are better off kept in the crisper drawer in your fridge.
Container type matters. It's not just where you store your vegetables that's important. It's also how you store them that matters. You'll want to keep most types of veggies that go in the fridge in either a container or plastic bag. Mushrooms are an exception to this as they're better off being stored in a paper bag. When in doubt about any particular type of veggie, don't be afraid to search for the best specific storage method online!
Don't wash until ready to use. While small amounts of moisture can be a good thing to help preserve freshness, you definitely don't want to try and store wet vegetables.
How Long Will Frozen Green Beans Last?
If you follow the directions in this recipe to freeze your green beans (cooking and then draining them before storing them in heavy duty freezer bags), then you'll be able to keep them in your freezer for a minimum of 6-8 months. They may still even be good for up to one year.
Print
How to Freeze Green Beans and Preserve Your Green Bean Harvest
fresh green beans, washed and trimmed (See note *)
Bring a large pot of water to a boil. 

Add 1 teaspoon of salt. 

Add 1 pound of green beans and cook for 3 minutes or until just tender. 

Using a slotted spoon, transfer the green beans to a large bowl with ice water. 

Let them cool for 4 minutes. 

Thoroughly drain the beans in a colander.

Repeat with remaining beans.

Put the beans into freezer bags and freeze. 

The beans will keep for at least 6-8 months.
Notes
*If you want, you can cut the green beans into smaller pieces.