Recipes
Quick and Easy Strawberry Milkshake (Creamy, Classic and So Good)
If you like to make your own homemade milkshakes, then you definitely won't want to miss this recipe for making a quick and easy strawberry milkshake. You'll be using real strawberries to make a delicious milkshake that's creamy, classic, and oh so good.
How to Make Strawberry Milkshakes
Here is exactly how easy it is to make your own strawberry milkshakes from scratch with real strawberries:
Blend. Add the hulled and sliced strawberries, vanilla ice cream, and whole milk to a blender and blend until smooth.
Pour. Pour the milkshake into a serving glass.
(Optional) Top. Top the milkshake with whipped heavy cream if using.
Serve. Serve immediately.
Tips for Making the Creamiest Strawberry Milkshake
Here are a few handy tips to keep in mind that should help to make sure that your strawberry milkshakes are as creamy as possible:
Use whole milk whenever possible when making milkshakes; it's far creamier than regular milk.
Don't be afraid to add additional ingredients to act as a thickener; a single egg yolk is a classic example that works wonders for making your milkshakes even creamier.
Use fresh strawberries (that have been hulled and sliced) for best results.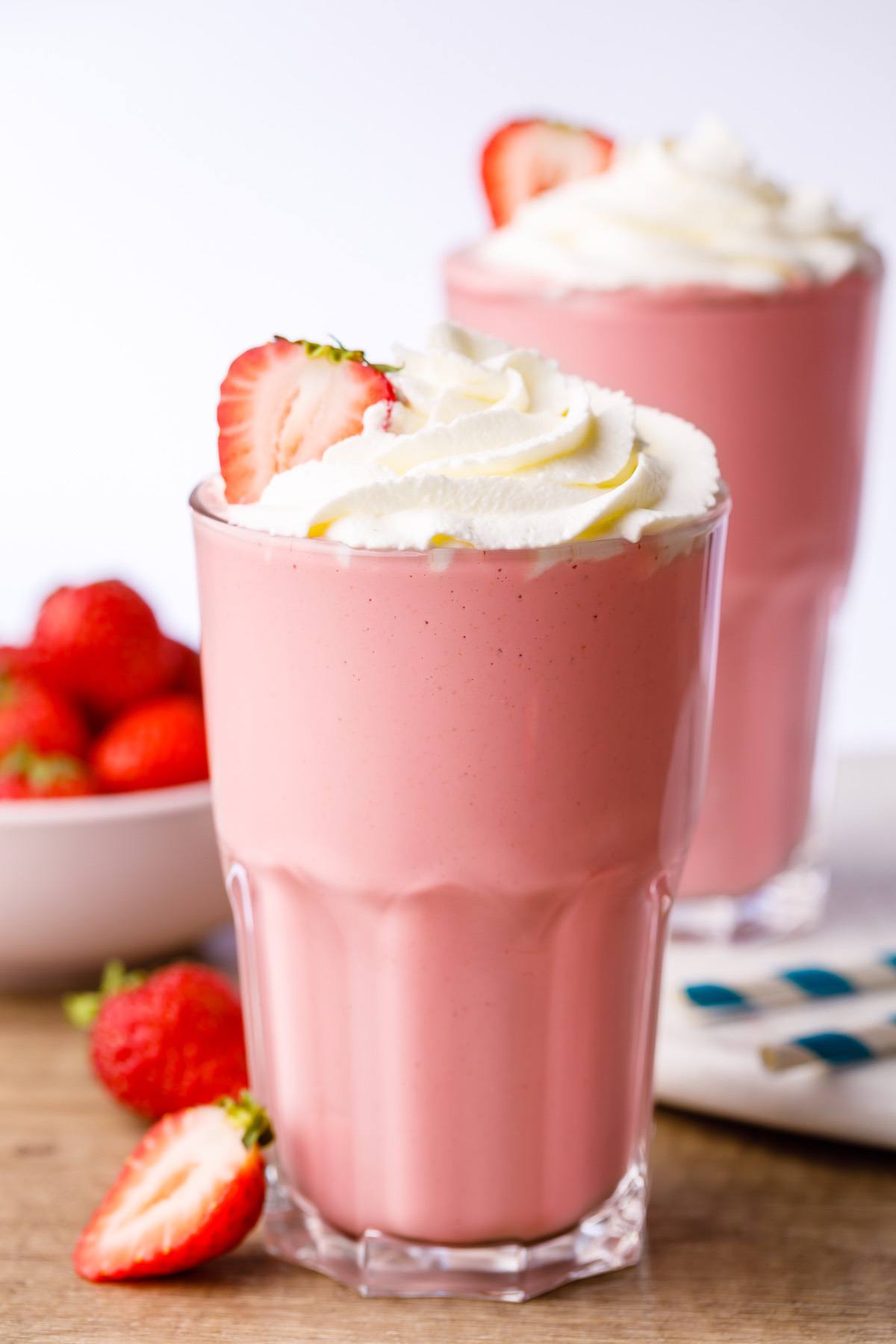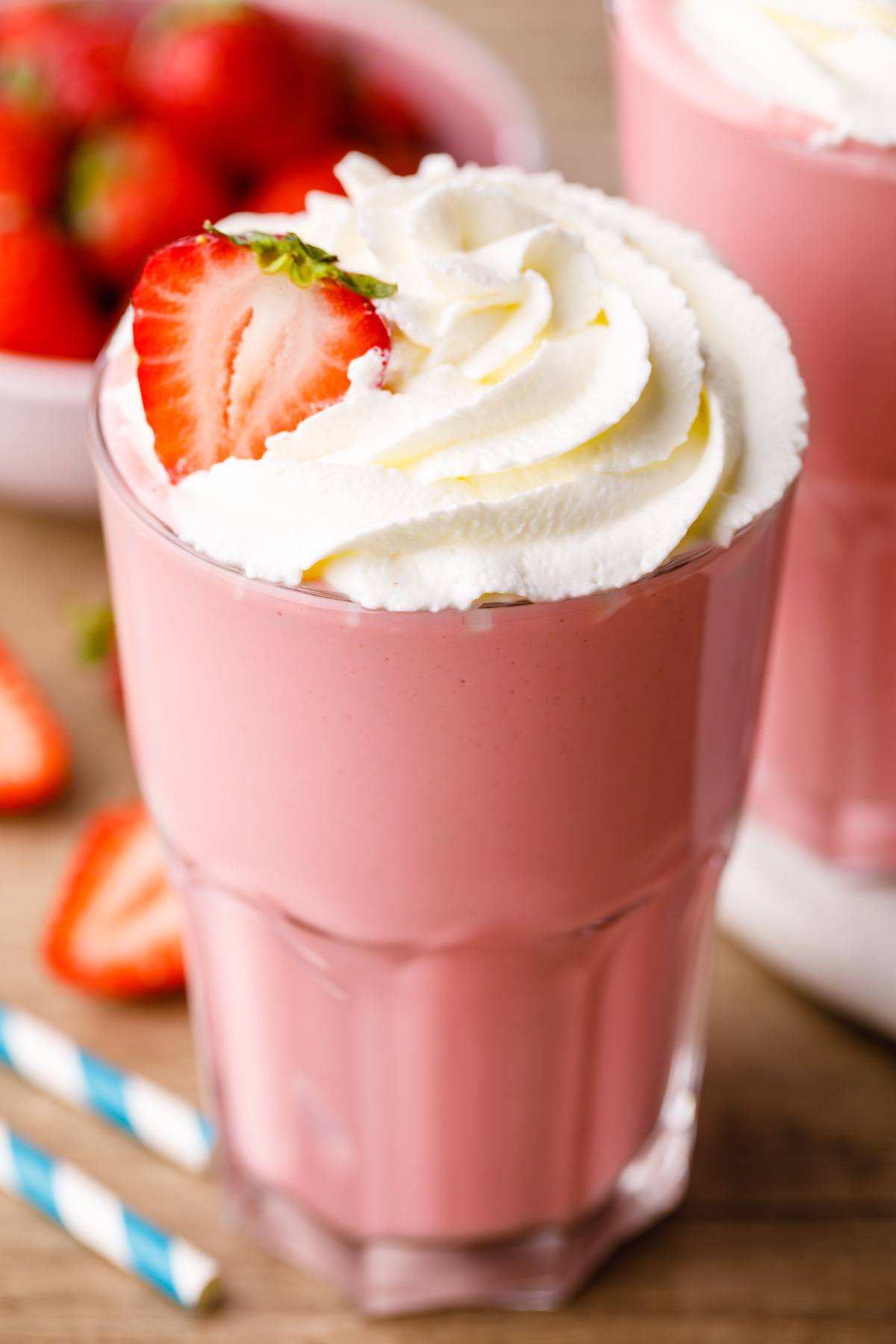 (You may also like: How to Make Fresh Strawberry Milk)
Print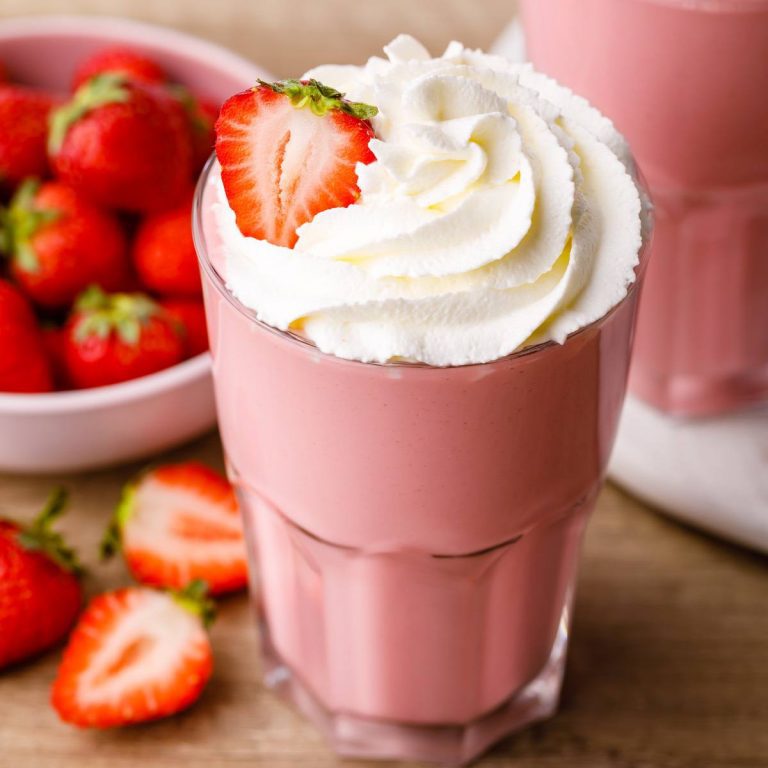 Quick and Easy Strawberry Milkshake (Creamy, Classic and So Good)
Scale
1 ½ cups

strawberries, hulled and sliced 

1 cup

vanilla ice cream 

½ cup

whole milk 
For serving (optional): 
Add all the ingredients to a blender and blend until smooth. 

Pour in a glasses. 

Top with whipped heavy cream (if using) and serve.