Recipes
Homemade Strawberry Margarita (Quick and Easy Recipe!)
Today's strawberry margarita recipe is definitely a go-to when you need something prepared in a hurry. Just blend together your winning combo of tequila and triple sec, plus some fresh strawberries, lime juice, and honey for the ultimate fruity cocktail that's perfect for dinner parties at home.
If you like it a little sweeter, trying adding some of my homemade strawberry syrup. It's also incredible when mixed with my strawberry lemonade.
How to Make a Strawberry Margarita
This is exactly how easy it is to prepare this strawberry margarita from scratch:
Blend. Add the hulled fresh strawberries, chilled tequila, freshly squeezed lime juice, honey, triple sec, and ice cubes to a blender and blend until smooth.
Tip: If you're low on ice, you can use frozen strawberries instead of fresh strawberries to help chill your drinks.
Serve. Serve the margarita in a salted rimmed glass.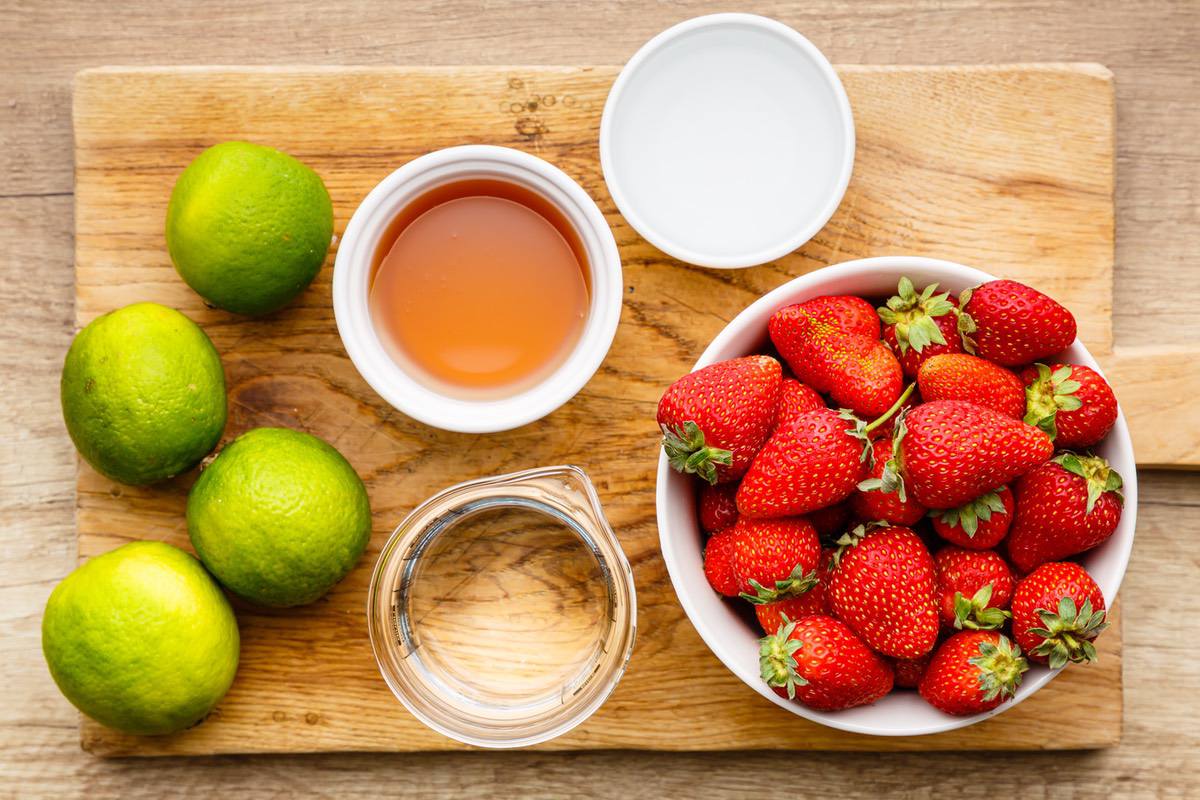 More OMG-Good Margarita Flavors to Try
How Many Calories Are in a Strawberry Margarita?
Curious about how many calories are in this strawberry margarita recipe? Let's quickly go over each of the ingredients used and their total calorie counts in order to figure it out:
1 pound of hulled fresh strawberries – 150 calories
1 cup of tequila – 460 calories
⅔ cup of fresh lime juice – 41 calories
⅓ cup of honey – 340 calories
¼ cup triple sec – 136 calories
Total – 1127 calories
Remember though that this recipe makes 4 individual servings. With that in mind, a single serving of this strawberry margarita recipe will contain just over 280 calories.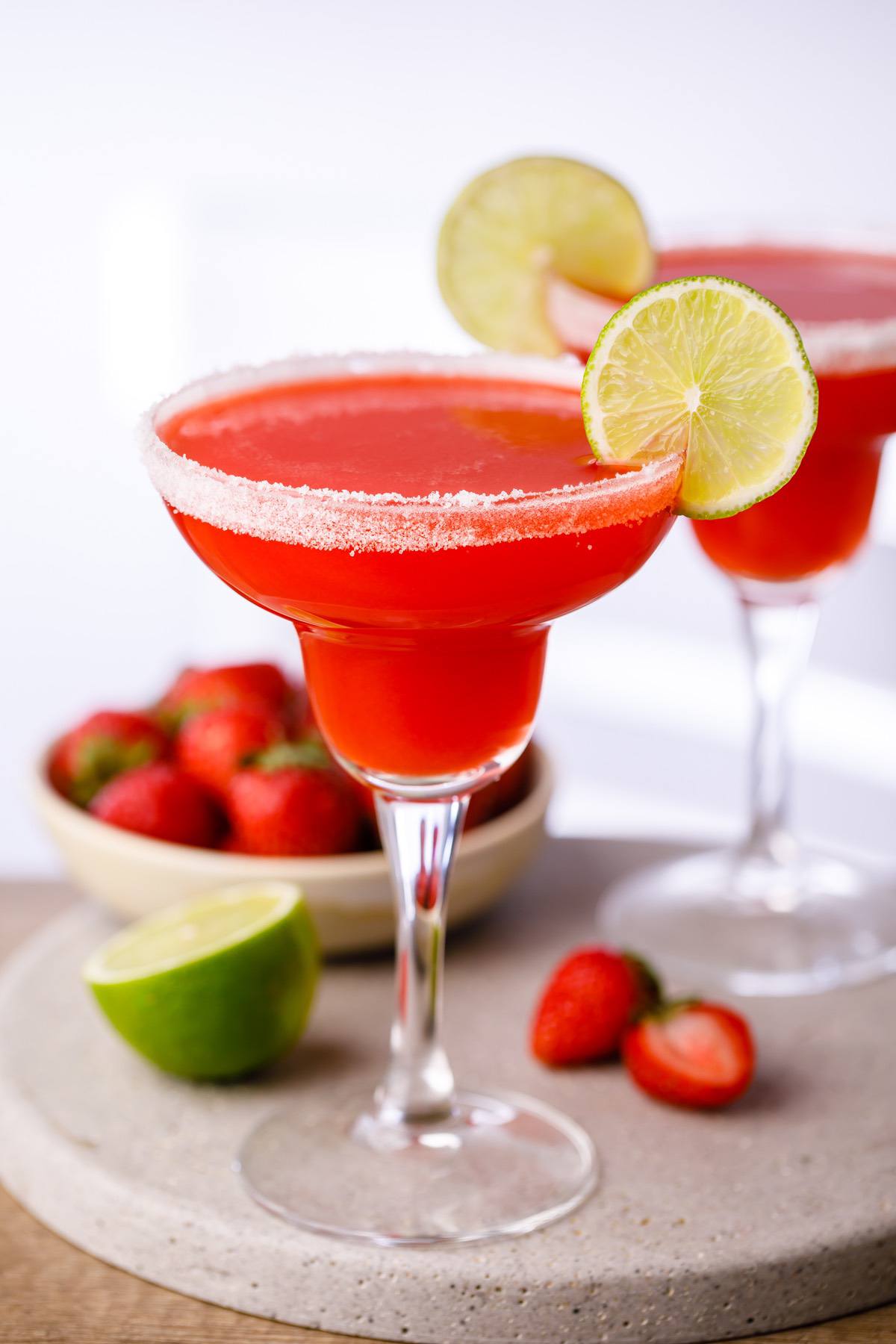 (You may also like: Strawberry Lemonade)
Print
Homemade Strawberry Margarita (Quick and Easy Recipe!)
Scale
1

pound fresh strawberries, hulled 

1 cup

tequila, chilled 

2/3 cup

fresh lime juice 

1/3 cup

honey 

¼ cup

triple sec 

½ cup

ice cubes
Add all the ingredients to a blender and blend until smooth. 

Serve in a salted rimmed glass.