Recipes
How to Make Crispy Refrigerator Dill Pickles Without Canning
As someone who has tried a good number of dill pickles in the past, I'm confident that these are some of the best homemade dill pickles you've ever had in terms of taste and texture. And since I'm not a huge fan of overly soggy pickles, these will still have that nice crunch at the end of it. Here's how to make them!
How to Make Crispy Refrigerator Dill Pickles
Prepare the brine mixture. Combine the water, white wine vinegar, honey, and salt in a saucepan. Bring to a boil.
Pour over the rest of the ingredients. Pack the small pickling cucumbers, fresh dill sprigs, garlic cloves, red pepper flakes, mustard seeds, and black peppercorns into a jar. Pour the mixture.
Let cool before putting the lid on.
Refrigerate. Refrigerate the dill pickles for a minimum of 5 days before eating.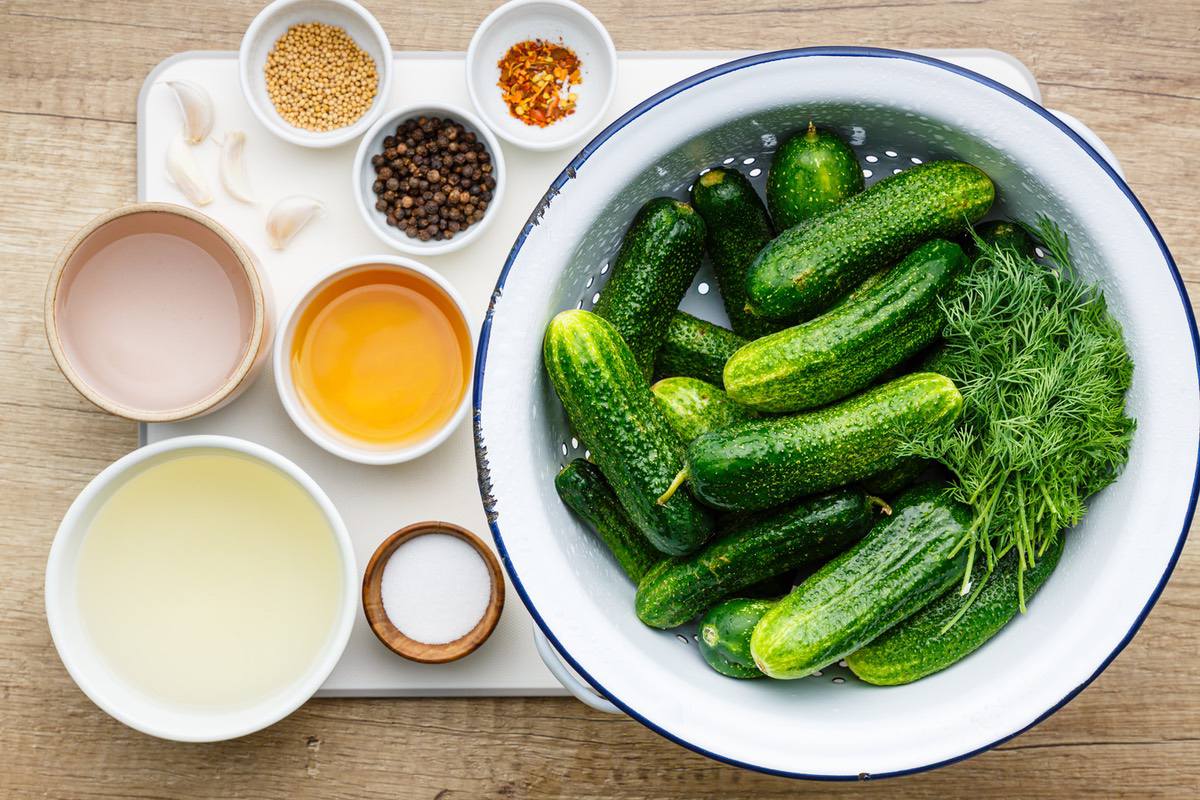 Canning vs. Pickling Vegetables – What's the Difference?
Canning and pickling vegetables are probably the two most common methods of preservation. Canning simply processes and seals foods in an airtight container to preserve them, while pickling uses a brine solution to ferment the vegetables for preservation.
Most canned foods can keep for months when stored in a cool, dry location. The two primary methods for canning foods are:
Either to give it a water bath (ideal for acidic foods like tomatoes, jams, etc.)
Boiling under pressure (for meats and non-acidic veggies) to sterilize the food and prevent botulism.
On the other hand, pickling your vegetables involves preparing a brine solution (usually with ingredients like vinegar, salt, and honey). The brine will serve to create an anaerobic environment that helps to produce lactic acid, which in turn preserves the food.
Unlike canning, which can make your veggies last for months, pickled veggies should be kept in the fridge and eaten sooner rather than later.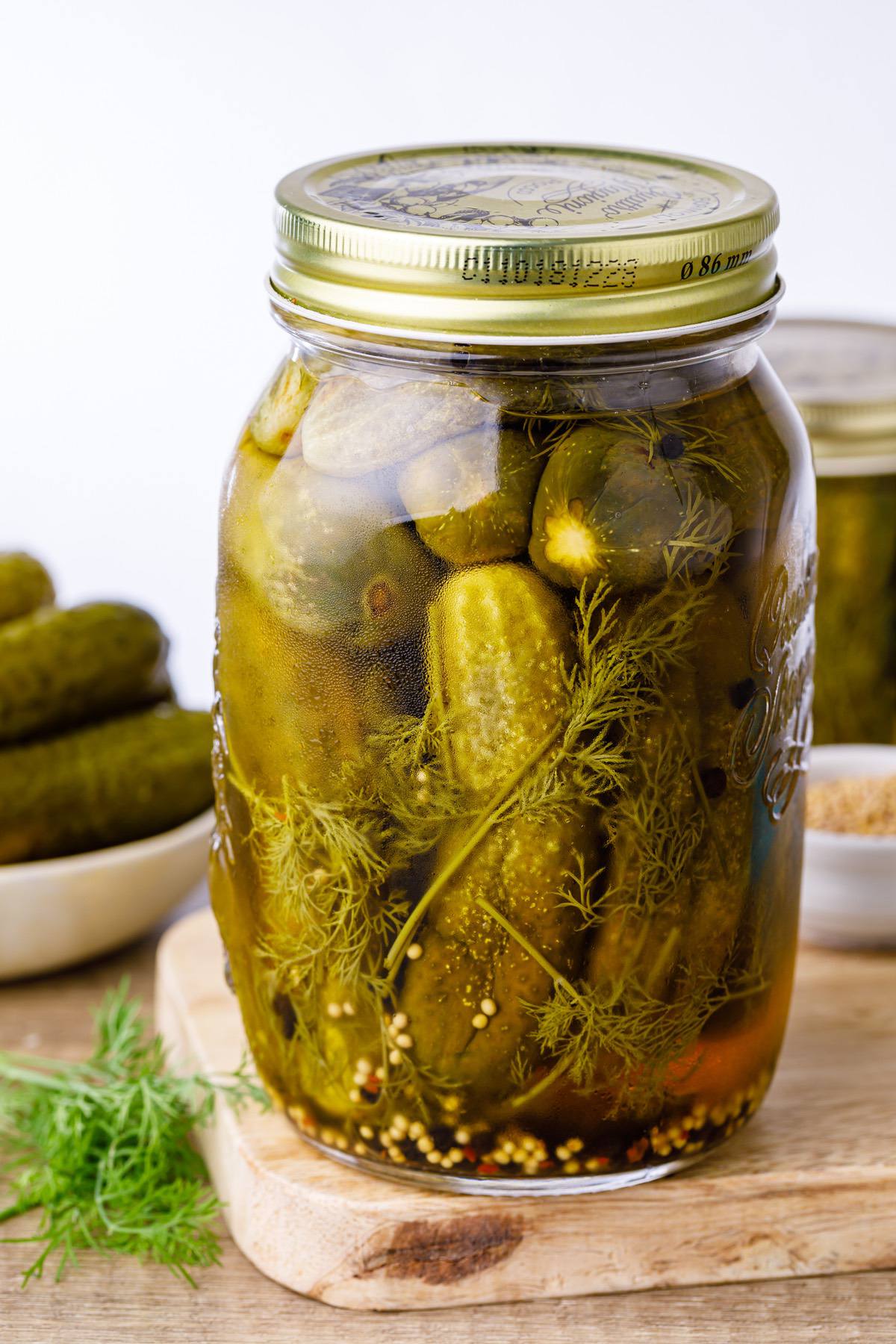 Are Homemade Pickles Healthier than Store Bought Pickles?
You're usually far better off to make your own homemade versions of most foods instead of opting for the more common store-bought brands and pickles are definitely no exception.
Some (but certainly not all) brands on store shelves include harmful GMO ingredients and other unwanted preservatives in the pickling process, which can actually cause them to have a more 'chemical' like taste compared to making your own homemade pickles.
If you want to be absolutely certain of what's going into your pickles, I strongly recommend sticking with making your own from scratch using recipes like this one.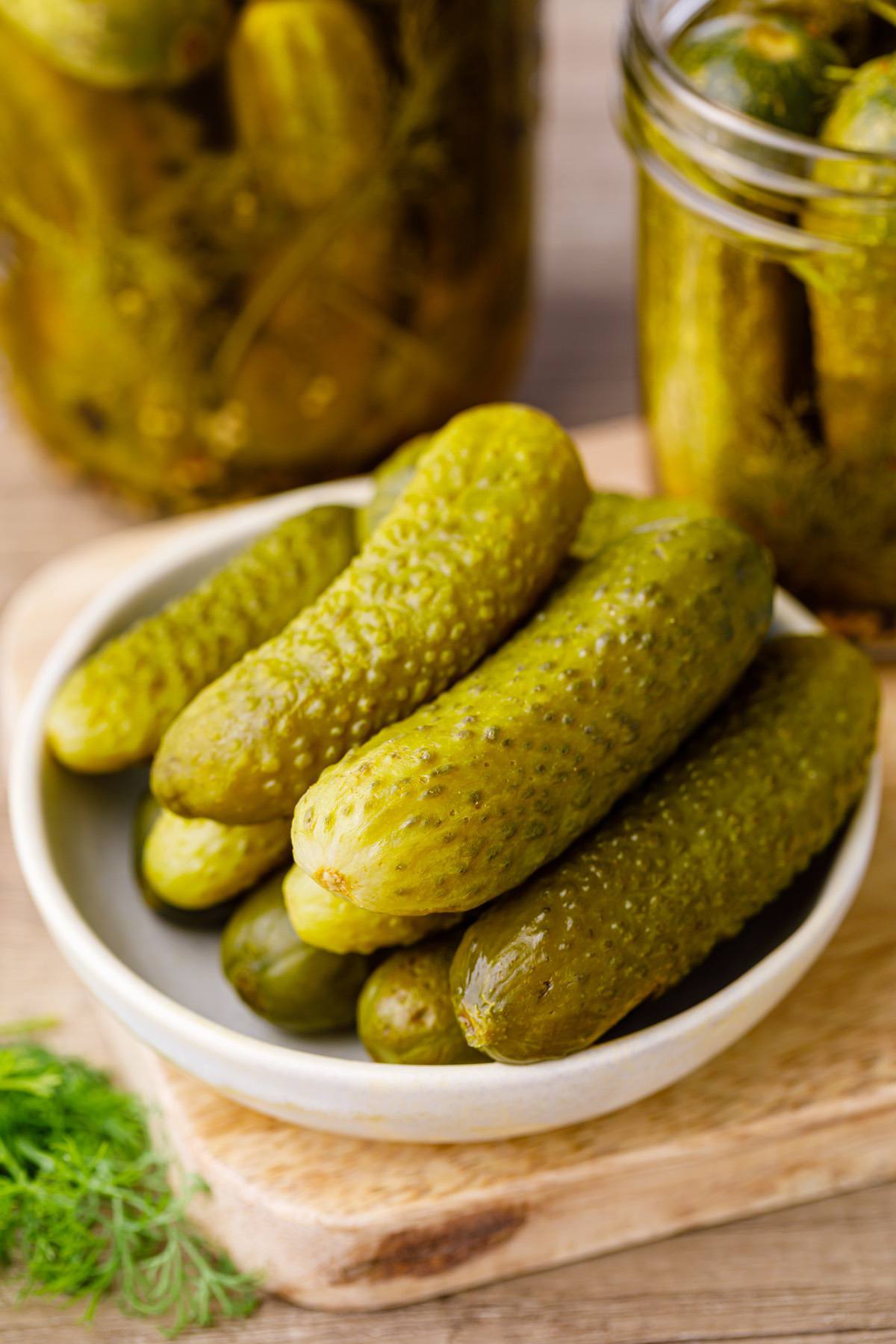 Print
How to Make Crispy Refrigerator Dill Pickles Without Canning
Scale
1 ½

pounds smaller pickling cucumbers

8

–

10

sprigs fresh dill 

4

garlic cloves

2 tsp

black peppercorns 

½ tsp

red pepper flakes

½ tsp

mustard seeds 

¾ cup

water 

¾ cup

white wine vinegar 

3 tbsp

honey

1 tsp

salt
In a saucepan combine the water, vinegar, honey and salt. 

Bring to a boil over high heat. 

In a jars pack the cucumbers, dill, garlic cloves, red pepper flakes, mustard seeds and black peppercorns. 

Pour the hot vinegar mixture over the cucumbers. 

Put the lids on and leave to cool.

Refrigerate for at least 5 days before eating. 

Store in the fridge for up to 2 months.
More Good Homemade Refrigerator Pickle Recipes: