Recipes
Oh So Good Mango Pineapple Smoothie (Tropical Heaven In a Glass)
Making homemade smoothies for breakfast is a fantastic way to start your day with a filling and nutritious drink. This recipe will show you how to make an oh so good mango pineapple smoothie, that is also sometimes referred to as 'Tropical Heaven In a Glass'.
How to Make a Mango Pineapple Smoothie
It takes less than 5 minutes to prepare this irresistible smoothie from scratch thanks to this quick and easy recipe:
Blend the ingredients. Add the unsweetened almond milk, banana slices, chopped orange, frozen mango chunks, frozen pineapple chunks, chia seeds and (optionally) honey to taste to a blender and blend until smooth.
Serve. Serve the mango pineapple smoothie immediately.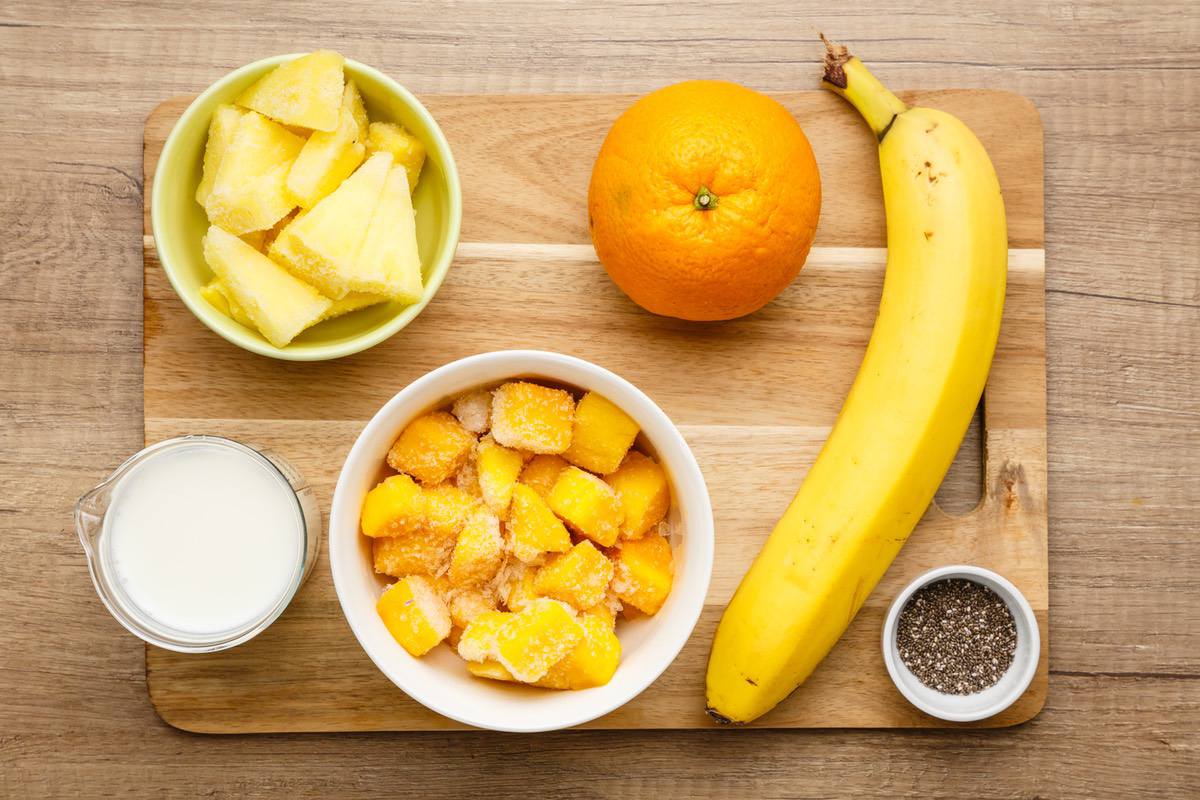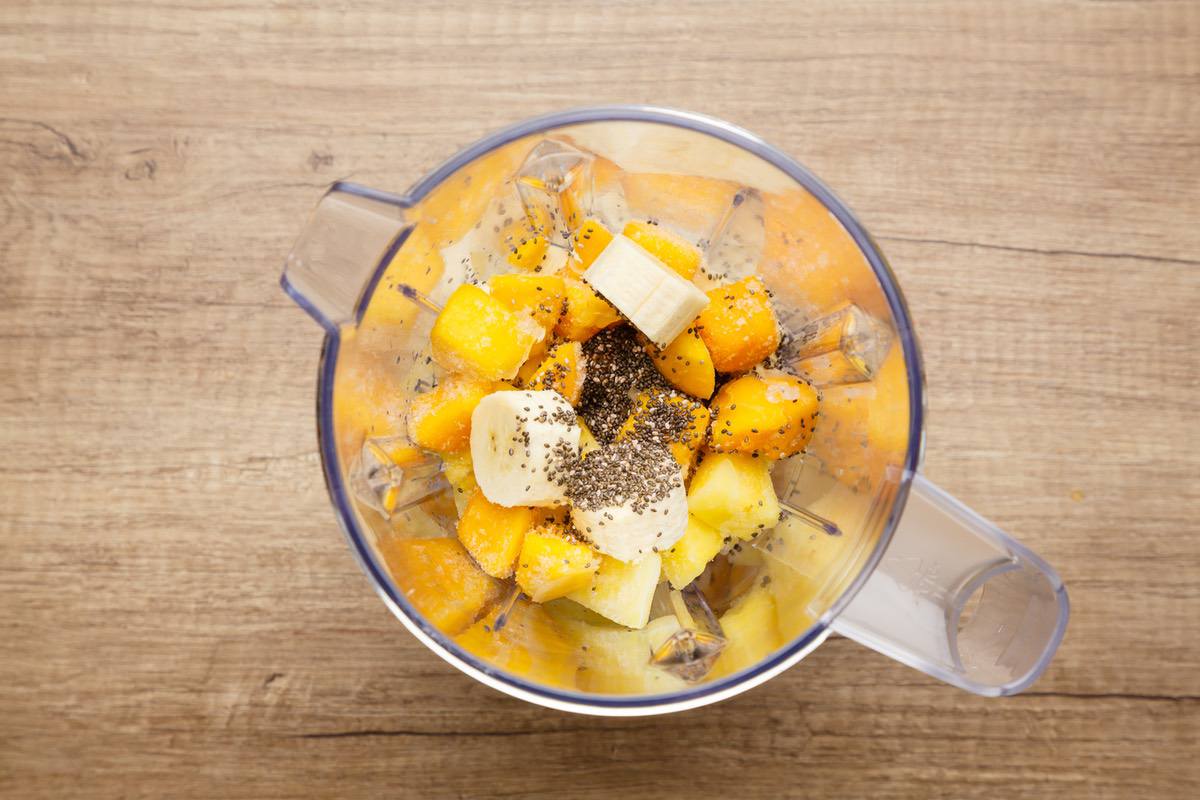 3 Incredible Health Benefits of a Pineapple Mango Smoothie
This homemade pineapple mango smoothie isn't just delicious; it's also super good for you. As a matter of fact, here are 3 incredible (and proven!) health benefits that this yummy smoothie can offer you:
Assists with digestion. Pineapple is the only known food source of the enzyme bromelain, which assists with the digestion of protein. Adding protein into your smoothies is a fantastic way to support your overall digestive system. (1)
Loaded with disease-fighting antioxidants. This smoothie recipe is absolutely loaded with ingredients that are known for their antioxidative properties. Dietary antioxidant sources like pineapple, mango and chia seeds can all help to keep disease at bay by ridding your body of harmful free radicals. (2)
Easy way to increase dietary fiber intake. Blending fruits and veggies together to make tasty smoothies like this one is a great way to up your daily intake of fiber. Dietary fiber helps with everything from improving digestion to lowering your risk of developing certain types of cancer. (3)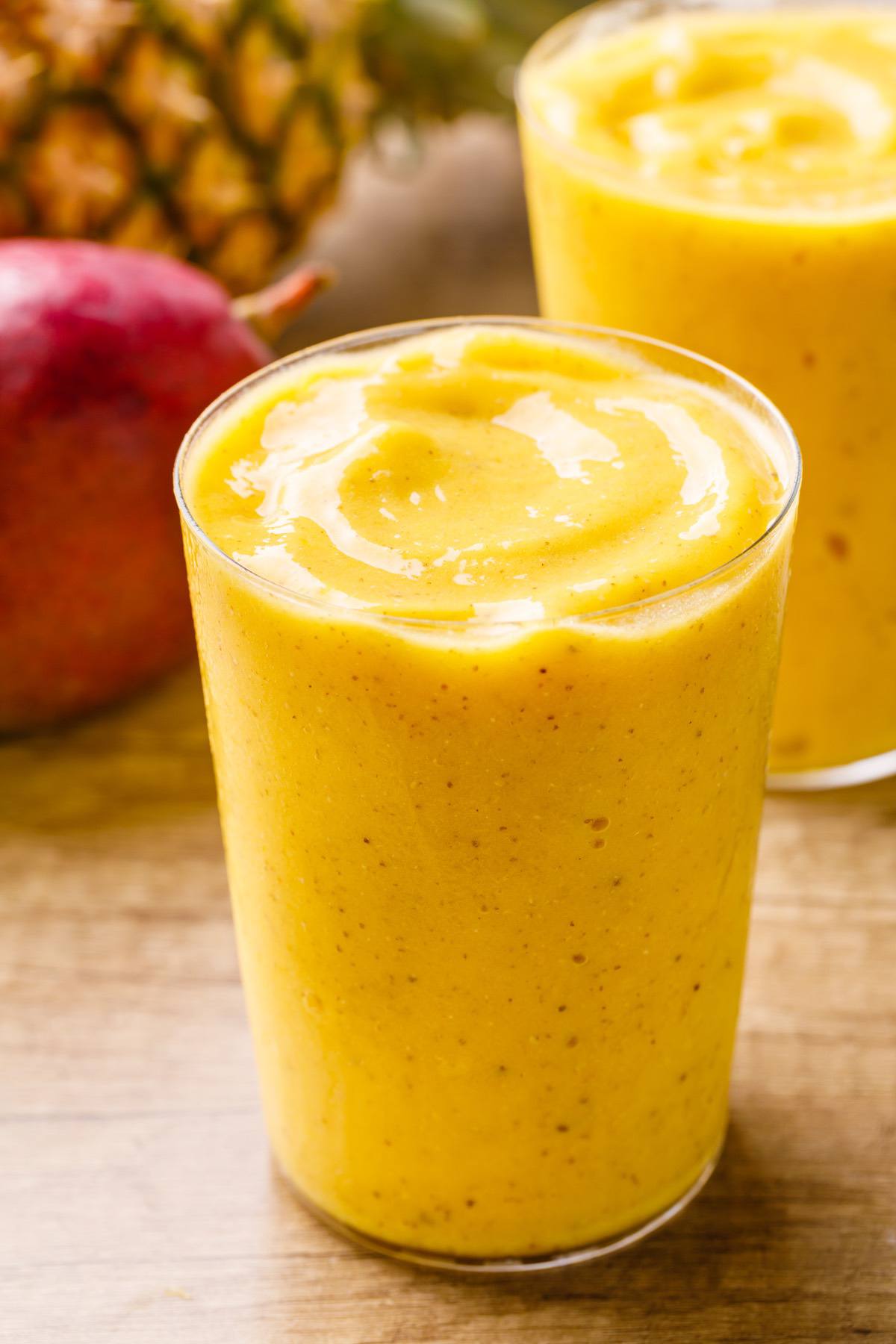 (Also try: Breakfast Peach Smoothie)
Print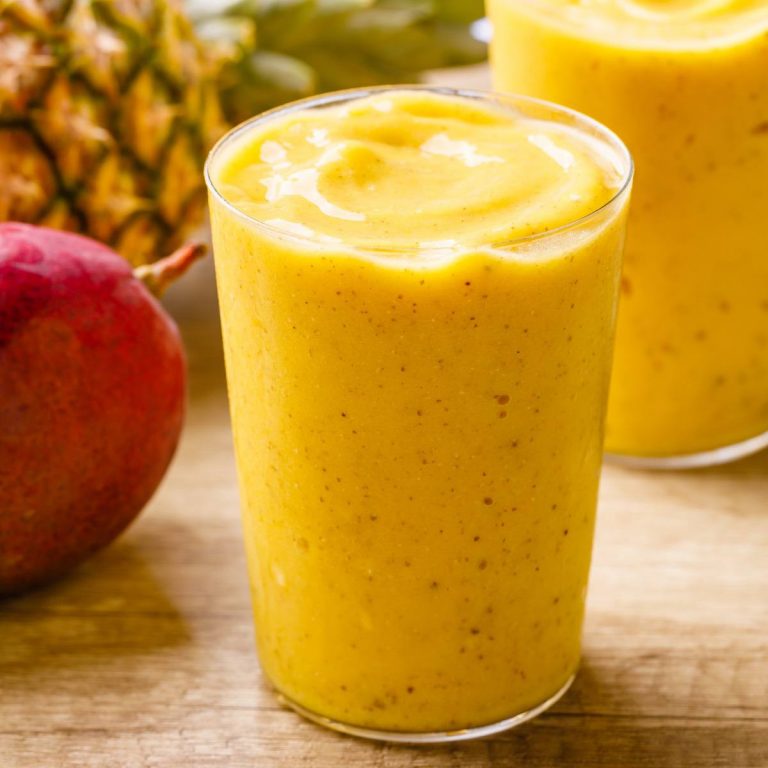 Oh So Good Mango Pineapple Smoothie (Tropical Heaven In a Glass)
Scale
1 cup

unsweetened almond milk, original/unsweetened

½

large banana, sliced 

1

orange, peeled and chopped 

2 cups

frozen mango chunks 

1 ¼ cups

frozen pineapple chunks

1 tbsp

chia seeds 

 1 tbsp honey or to taste (optional)  
Place all the ingredients to a blender and blend until smooth. 

Serve immediately.