Recipes
How to Make the Best Fresh Peach Juice in a Blender
Forget buying juice that's been sitting on a store shelf for who knows how long because this recipe will teach you how to make the best fresh peach juice in a blender with just a few ingredients. This peach juice has very quickly become my number one go-to drink for when I want to make a cool and refreshing homemade juice to cool off with.
How to Make Fresh Peach Juice in a Blender
Making your own fresh peach juice is a breeze thanks to this easy to follow recipe:
Blend. Add the peach slices, your choice of either sugar or honey, lemon juice, and cold water to a blender and blend until smooth.
Serve. Serve the peach juice over ice.
(Also try: Watermelon Juice)
3 Great Health Benefits of Fresh Peach Juice
This homemade peach juice doesn't just taste great – it's also quite good for your health as well. As a matter of fact, here are 3 proven health benefits that you can gain by drinking this peach juice:
Packed with nutrients and antioxidants. Peaches are an excellent source of several essential vitamins, minerals, and antioxidants. You'll want to stick with ripe peaches when making this peach juice though – studies have actually shown that the fresher and riper the fruit, the more antioxidant content that it contains. (1)
Could help with digestion. Peaches are a fairly solid source of dietary fiber, which can in turn help to improve digestion in certain individuals. Studies have shown that dietary fiber can help with everything from regulating bowel movements, to improving digestion, to even helping to reduce your risk of developing certain types of cancer. (2)
Heart healthy drink. There is evidence that peaches can help to lower your risk of cardiovascular disease by helping to reduce high blood pressure and cholesterol levels. (3)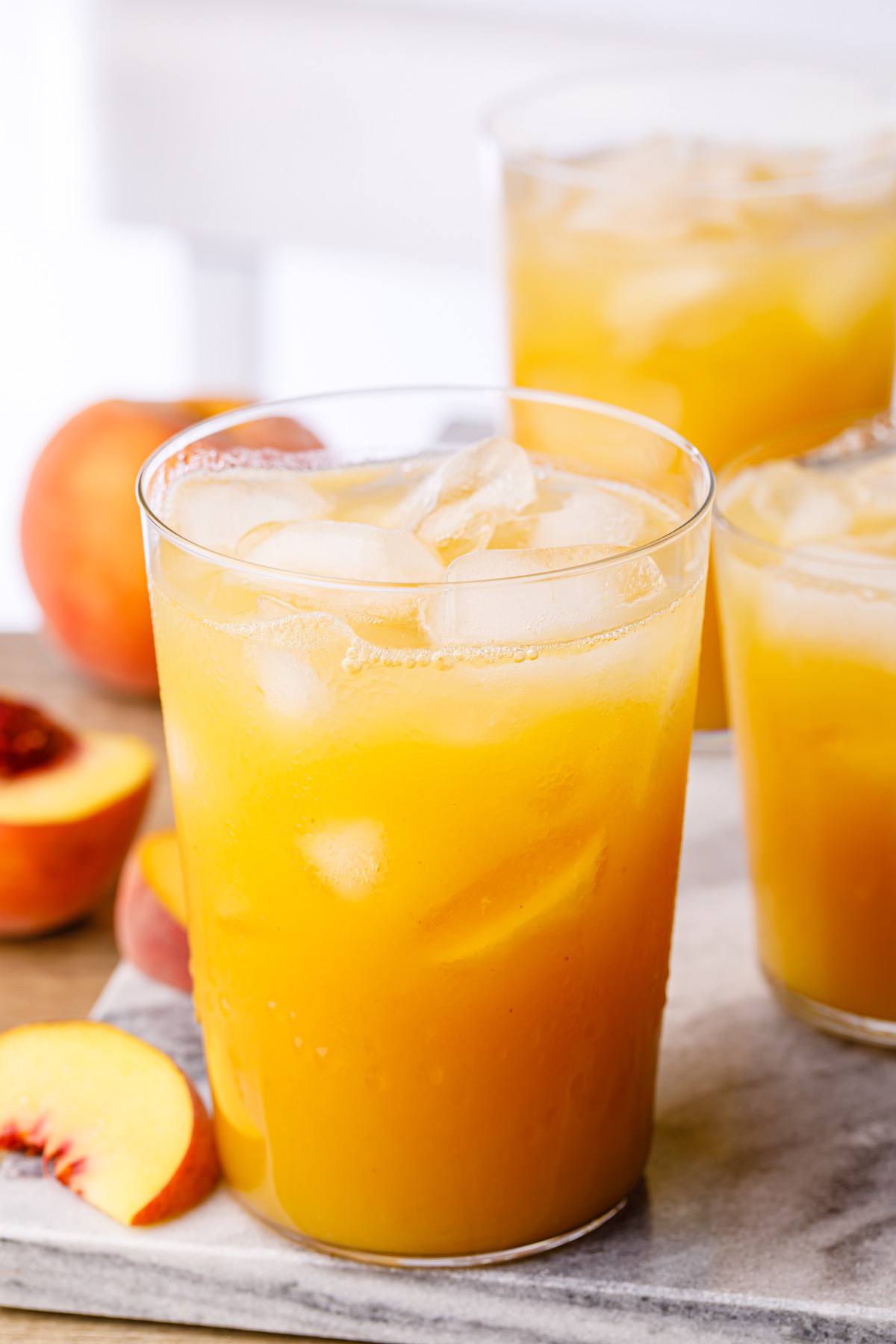 How to Store Fresh Peach Juice
As this fresh peach juice recipe doesn't use any type of preservatives, it won't last as long as most store bought peach juice brands will.
With that in mind, as long as you keep the peach juice sealed tightly inside of an airtight jar (mason jars work great for holding fresh juices), it will stay fresh for about 2 days in the fridge.
(You may also like: Blender Tomato Juice)
Print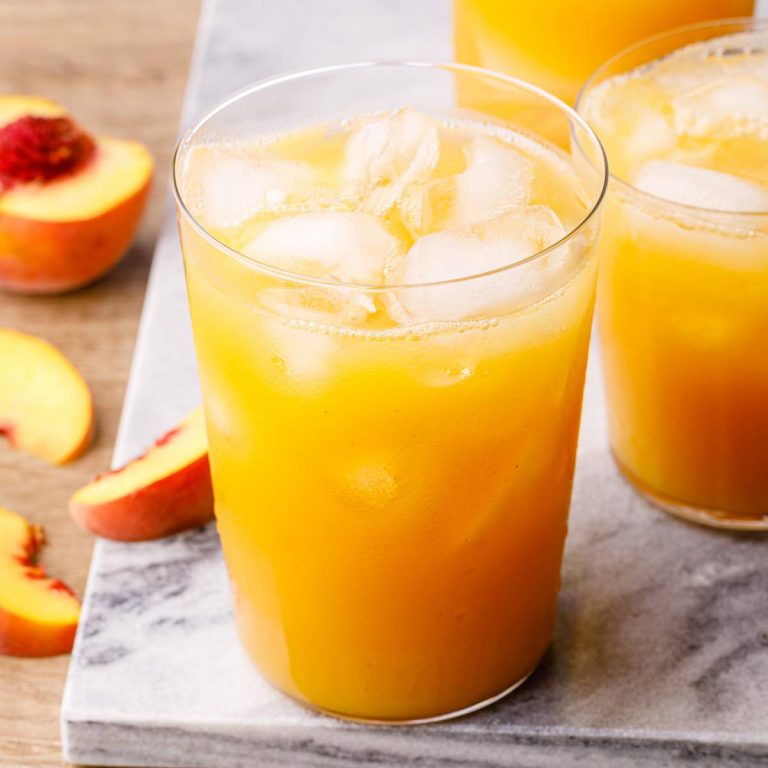 How to Make the Best Fresh Peach Juice in a Blender
Scale
2

large ripe peaches, peeled, pitted and sliced 

2 tbsp

sugar or honey 

1 tsp

lemon juice 

1 cup

cold water
Add all the ingredient to a blender and blend until smooth. 

Serve over ice.