Drinks
Hydrating Peach Hibiscus Infused Water (This is Incredible!)
Anyone who is at all interested in natural detox remedies (that actually work!) that you can do from the comfort of your own home should absolutely look into making their own fruit infused water recipes. I've been doing it for years and I love it. It's an ingenious way of adding flavor to water without artificial flavors or refined sugars.
To make the recipe, you'll first need a large pitcher. Add in four hibiscus tea bags, two cups of sliced peaches, and half of a lime that has been sliced into wedges. Pour in six cups of water and then leave the pitcher in the fridge overnight so everything has a chance to properly infuse the water.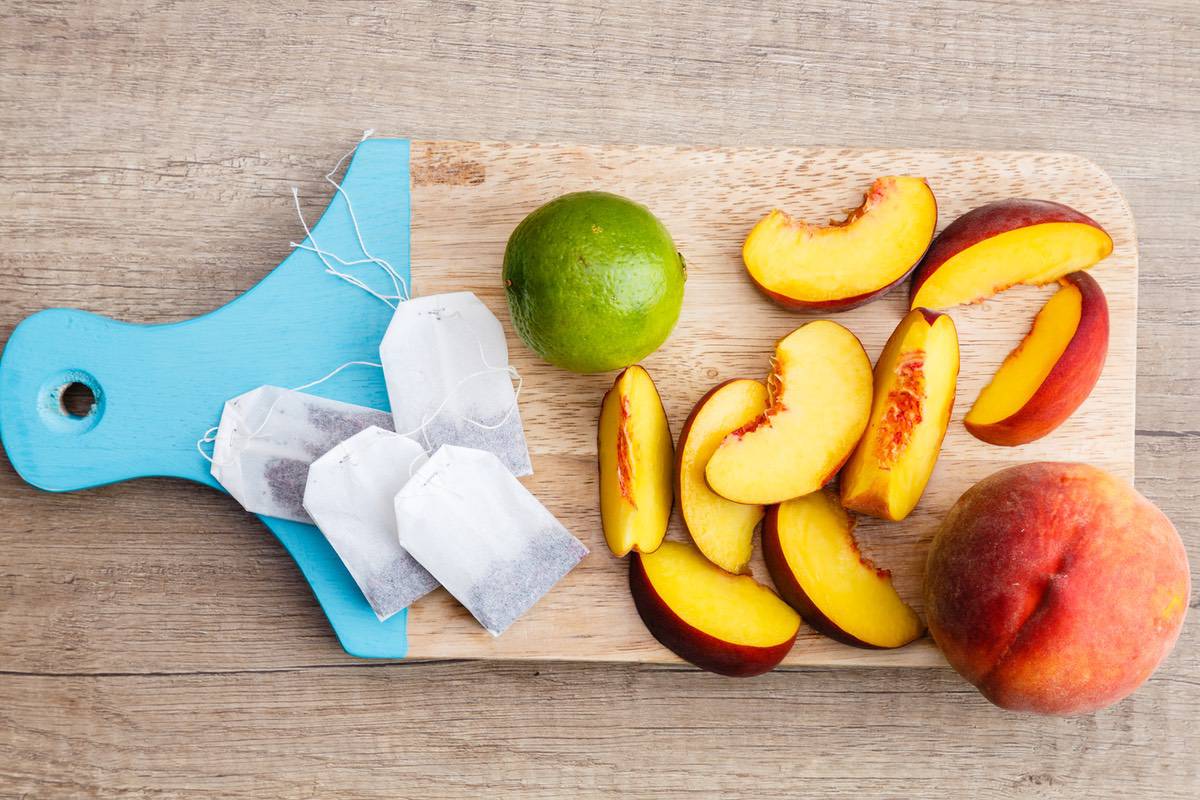 Not only does this drink taste great, but it's also a great way to assist your liver with it's natural detox processes, while also helping to lower elevated blood pressure and blood sugar levels.
(You may also like: Calming Lavender-Infused Water Recipe to Relax Your Mind)
Print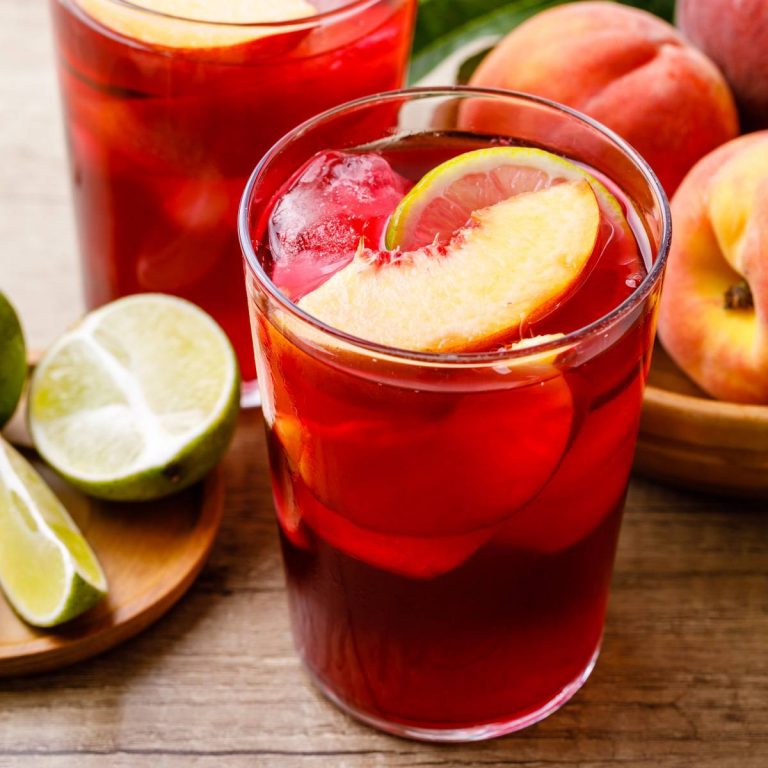 Hydrating Peach Hibiscus Infused Water (This is Incredible!)
Scale
6 cups

water 

4

hibiscus tea bags 

2 cups

sliced peaches 

½

lime, sliced 
Place the hibiscus tea bags, peaches and lime slices to a pitcher. 

Add the water. 

Refrigerate overnight.

Serve over ice.