Recipes
Refreshing Mexican Hibiscus Drink (Agua de Jamaica)
We make it a point to have at least one international themed cuisine night at my house each and every week. And while I must admit that I love food from all across the globe, my favorite type of food is hands down Mexican cuisine. I even make my own homemade refreshing Mexican hibiscus drinks (also known as Agua da Jamaica).
Everyone in my family can't get enough of this drink recipe. It's honestly so yummy! Even better, it's a ridiculously easy drink recipe to make. You'll only need three simple ingredients: one single cup of dried hibiscus flowers, eight cups of water, and ¾ cup of raw honey.
Keep the drink mixture in the fridge until you're ready to use it, and be sure to serve it over ice with a slice of lime to keep things authentic!
(You may also like: Iced Cranberry Hibiscus Tea)
Print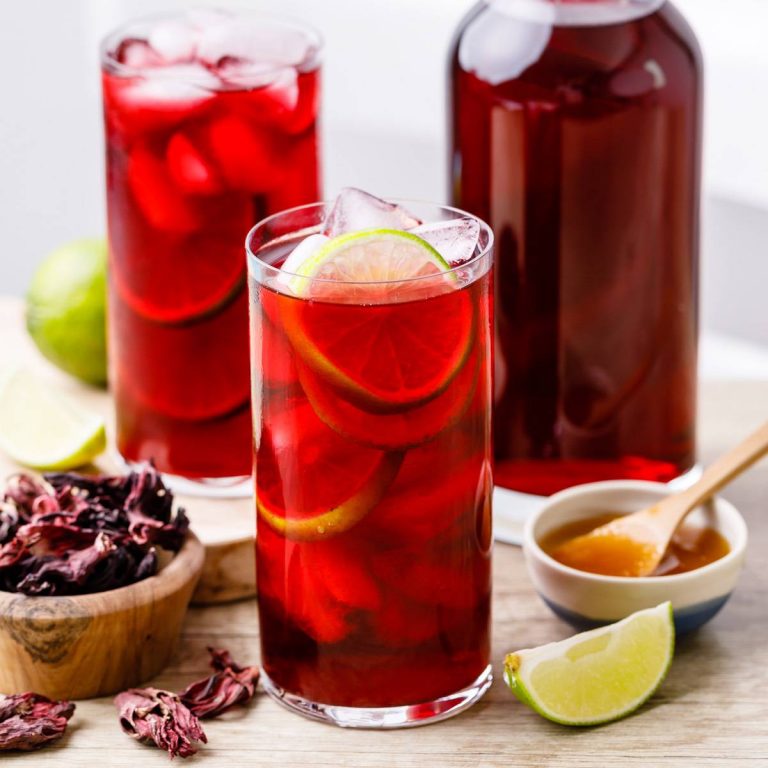 Refreshing Mexican Hibiscus Drink (Agua de Jamaica)
Scale
1 cup

dried hibiscus flowers

8 cups

water 

¾ cup

honey or to taste 
For serving: 
Put 4 cups of water and dried hibiscus flowers in a pot. 

Bring to a boil over medium heat. 

Reduce the heat and simmer for 10 minutes. 

Remove from the heat. 

Strain the liquid.

Add the renaming 4 cups of water and honey and stir to combine.  

Refrigerate until ready to use. 

Serve over ice with a slice of lime.
More Refreshing Hibiscus Recipes: