Coffee
How to Make Lavender Coffee (In Your Coffee Maker!)
I'm definitely one of those people who absolutely can not function first thing in the morning until I have my cup of coffee. Maybe it's a character flaw, maybe not… all I know is that I'm definitely not alone out there. With that in mind, it shouldn't surprise anyone reading this that I'm something of a coffee aficionado. I'm always experimenting with different ways to prepare my morning cup of joe. Today, I'm going to be sharing my latest go to coffee recipe which happens to be lavender coffee.
Lavender is such an incredible flower to infuse into drinks. If you like lavender coffee, you'll probably love my Lavender Latte, Lavender-Infused Wine and Lavender Honey as well.
How to Make Lavender Coffee
You can use a French press, espresso machine, Moka pot, or something similar. The coffee mix is super easy to make too.
All you'll need to do is take four tablespoons of coarse ground coffee and combine it with a single tablespoon of dried lavender flowers.
All that's left to do now is to make your coffee as you usually would. I especially love making this recipe with my French press.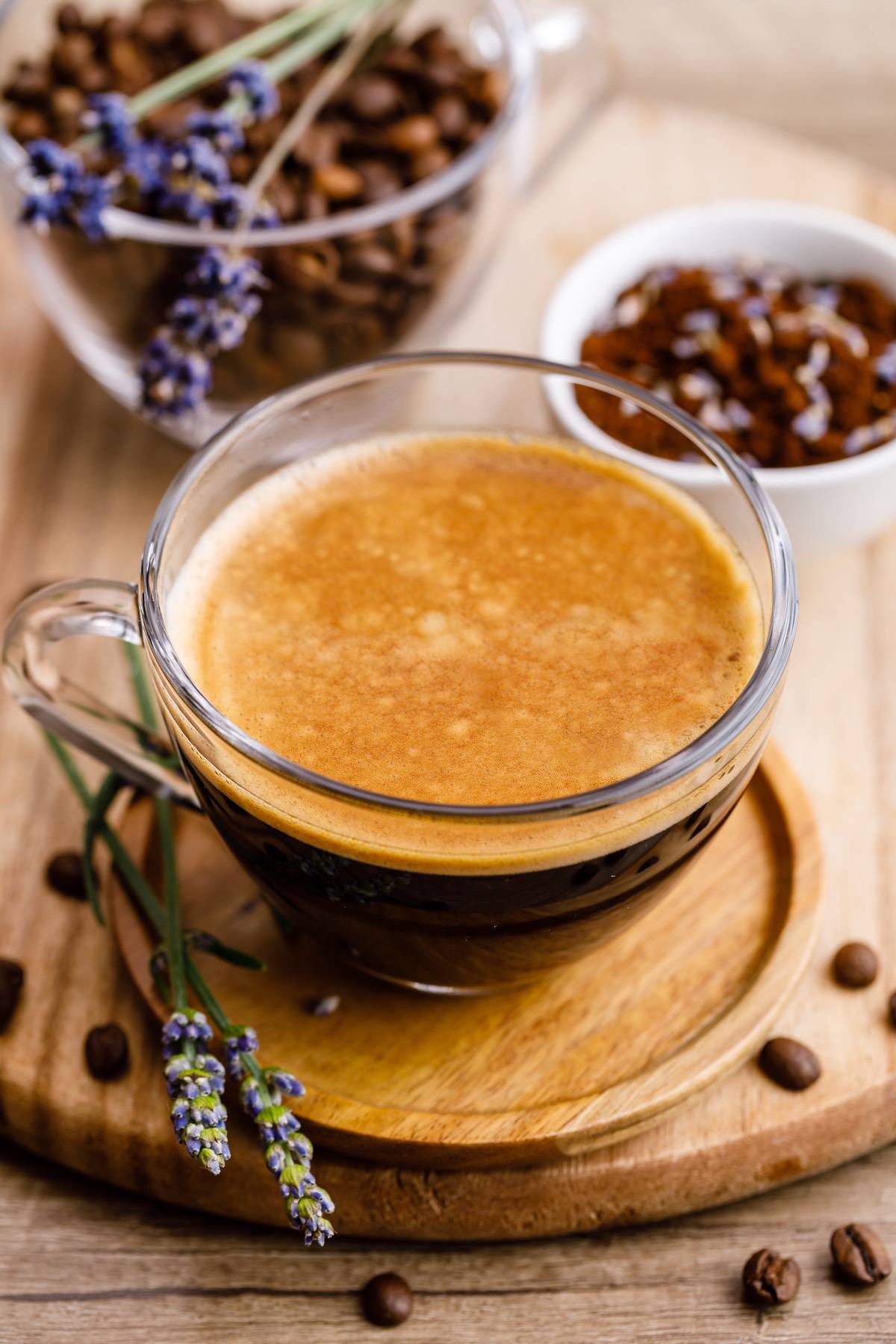 (You may also like: Comforting and Cozy Homemade Lavender Latte (Recipe for the Soul))
Print
How to Make Lavender-Infused Coffee In Your Coffee Maker
Scale
4 tbsp

coarse ground coffee 

1 tsp

dried lavender flowers
In a small bowl combine the ground coffee and dried lavender. 

Using a Moka pot or French press or espresso machine, prepare your coffee according to the manufacturer's instructions.