Dessert Recipes
Lavender Chocolate Bark for an Easy Gourmet Treat
What could be better than easy to make baking recipe that makes an unbelievably tasty gourmet treat? That's exactly what you're going to be getting with this recipe for making lavender chocolate bark. The recipe is a breeze to follow and can be given as a gift or devoured solo–you decide.
In order to make the recipe, you'll only need three ingredients: white chocolate chips, dried cranberries, and dried lavender flowers. The first thing to do is to melt your white chocolate down by putting it in the microwave for 30 second intervals.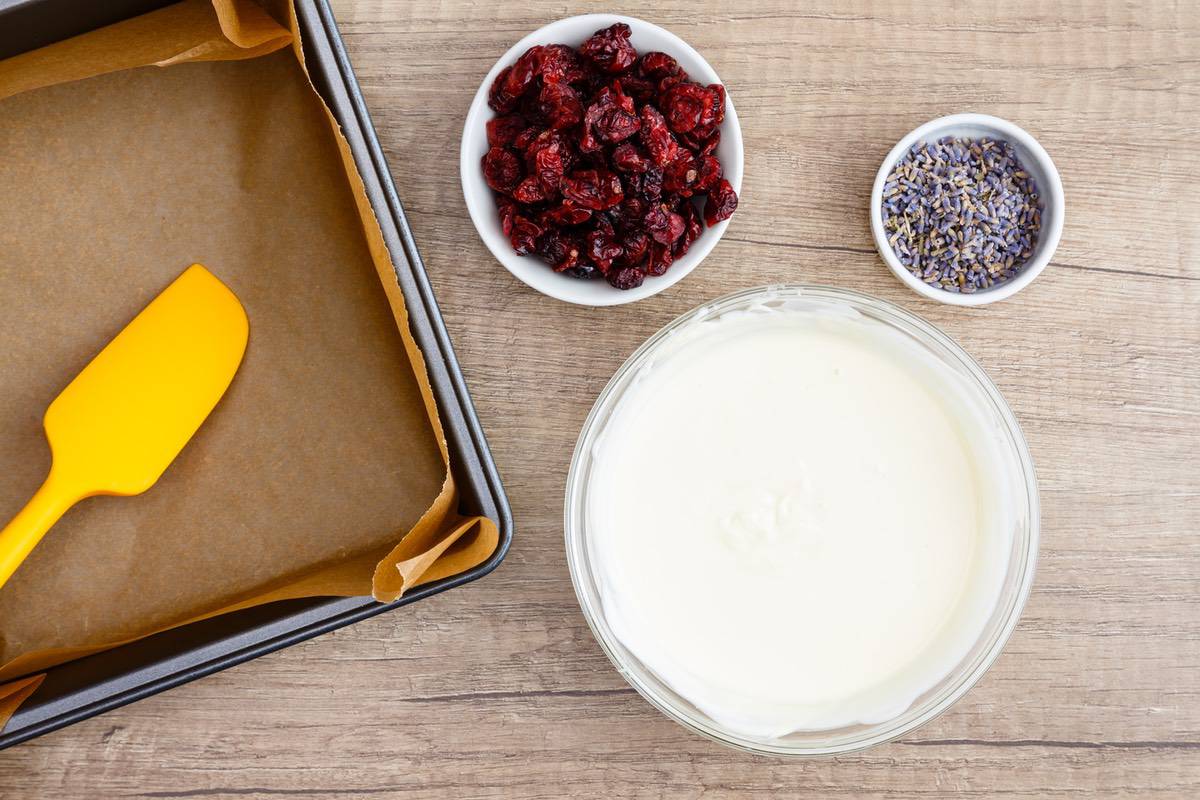 Pour the melted chocolate mixture evenly over your prepared baking sheet, and then sprinkle the cranberries and lavender flowers over top of it. Put the sheet in the fridge for at least two hours to cool, and then break it into pieces to make the bark.
(You may also like: How to Make Lavender-Infused Coffee In Your Coffee Maker)
Print
Lavender Chocolate Bark for an Easy Gourmet Treat
Scale
1 ½ cup

white chocolate chips 

1/3 cup

dried cranberries 

1 ½ tsp

dried lavender flowers
Line a baking sheet with parchment paper. 

Melt the chocolate in a microwave-safe bowl in 30-second increments, stirring after each one.

Pour the melted chocolate onto the prepared baking sheet and spread evenly using a spatula. 

Sprinkle the dried cranberries and lavender flowers over the chocolate. 

Transfer to the fridge for 2 hours hours to cool.

Once the chocolate is completely hardened, break it into pieces.
More Dream-worthy Lavender Dessert Ideas: