Dessert Recipes
Homemade Fudgy Lavender Brownies (Quick and Easy Recipe)
I've been going out of my way to try and come up with as many ideas for baking healthy treats as I possibly can, and one of the better baking recipes that I've found is this one for making homemade fudgy lavender brownies. The recipe is quick and easy to whip up too, making it perfect for those days when you need to satisfy your chocolate sweet tooth.
On top of using dried lavender flowers to make the brownies, you'll also be including other low carb ingredient options like almond flour, cacao powder, cacao nibs, sunflower seeds, unsweetened almond milk, and paleo friendly dark chocolate.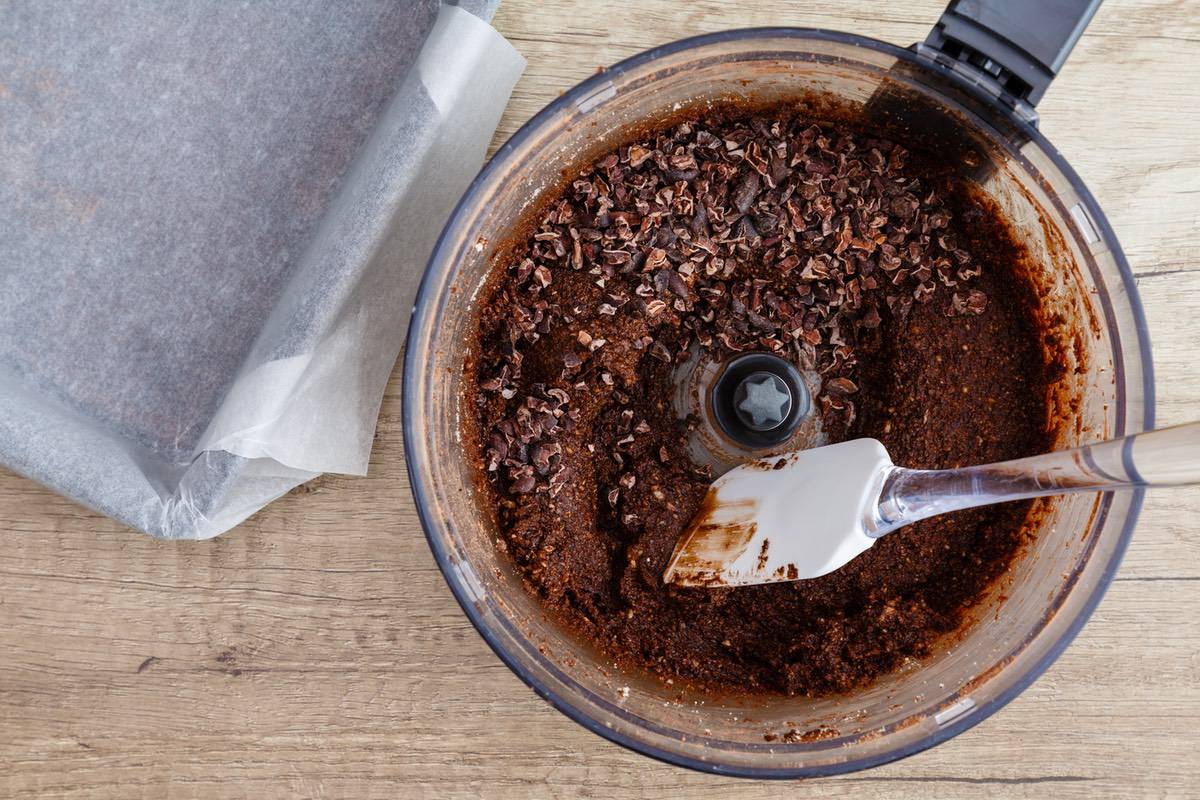 It all comes together perfectly to make deliciously decadent fudgy brownies that are even 100% gluten-free, grain-free, dairy-free and paleo friendly.
(You may also like: The Best Lemon Lavender Cake Ever (I love this cake recipe!))
Print
Homemade Fudgy Lavender Brownies (Quick and Easy Recipe)
Scale
1 cup

fresh dates, pitted 

½ cup

sunflower seeds 

1 ¼ cup

almond flour 

½ cup

cacao powder 

1 tbsp

pure vanilla extract

1 tsp

dried lavender flowers plus extra for sprinkling

3 tbsp

cacao nibs

4 tbsp

unsweetened almond milk 

2 oz

paleo friendly dark chocolate, melted (optional)
Line and 8×8 inch baking pan with parchment paper and set side. 

Place the dried lavender in a mortal and grind lightly with the pestle. 

Add the dates, sunflower seeds, almond flour, cacao powder, vanilla extract, almond milk and ground lavender to a food processor and process until well combined.

Fold in the cacao nibs. 

Spoon the mixture into the prepared pan and smooth the top with spatula. 

Drizzle with melted chocolate (if using)  and sprinkle with extra dried lavender flowers. 

Refrigerate overnight. 

Cut into 16 squares and serve. 
More Lavender Dessert Ideas: