Recipes
Korean Cream Cheese Garlic Bread
This recipe for making Korean cream cheese garlic bread will absolutely blow your mind. It has an irresistibly crunchy exterior brushed with garlic butter, along with a mouthwatering homemade filling made from cream cheese. It pulls apart beautifully for that Instagram-worthy shot that will have everyone drooling!
How to Make Korean Cream Cheese Garlic Bread
The first thing that you'll need to do when making this recipe is prepare your bread wedges before then preparing the yummy cream cheese filling and garlic butter mixture from scratch:
Prepare the yeast mixture. Use the bowl of a stand mixer fitted with a dough hook to combine the warm water, active dry yeast and granulated sugar.
Let stand. Allow the yeast mixture to stand for 5 minutes.
Prepare the flour mixture. Use a separate bowl to combine the all-purpose flour and kosher salt.
Combine the yeast and flour mixtures. With the mixer running, slowly add the flour mixture in with the yeast mixture.
Beat. Beat the mixture on low speed for 5 minutes.
Grease a bowl. Lightly grease a large bowl with extra virgin olive oil.
Transfer the dough. Transfer the dough into the greased bowl.
Allow the dough to rise. Cover the bowl with plastic wrap and leave it to rise in a warm place for 1 hour (or until it has doubled in size).
Preheat the oven. Preheat your oven to 350℉.
Prepare the baking sheet. Line a baking sheet with parchment paper.
Prepare the dough balls. Punch the dough and then transfer it onto a lightly floured surface. Next, divide the dough into 8 equally sized balls and then transfer onto the prepared baking sheet.
Let the dough continue to rise. Let the dough rise for an additional 45 minutes (or until it has doubled in size).
Brush. Brush the dough with beaten egg.
Bake. Bake in the preheated oven for 20 to 25 minutes (or until golden).
Cool. Remove the bread from the oven and allow it to cool completely.
Prepare the cream cheese filling. Combine the softened cream cheese and granulated sugar in a bowl and then beat with an electric mixer on medium speed until the mixture is smooth.
Preheat the oven. Preheat the oven to 400℉.
Cut the bread. Cut each of the bread rolls into 8 equal wedges; be careful to not completely cut through the bread.
Add the cream cheese filling. Pipe a small amount of the cream cheese filling in between each of the wedges.
Prepare the garlic butter. Add the melted butter, milk, granulated sugar, minced garlic cloves, chopped fresh parsley, 2 large eggs and salt to a bowl and mix to combine.
Dip the bread. Dip each of the bread wedges in the garlic butter.
Bake. Bake the bread for an additional 8 to 10 minutes (or until crispy).
Serve. Serve the bread warm.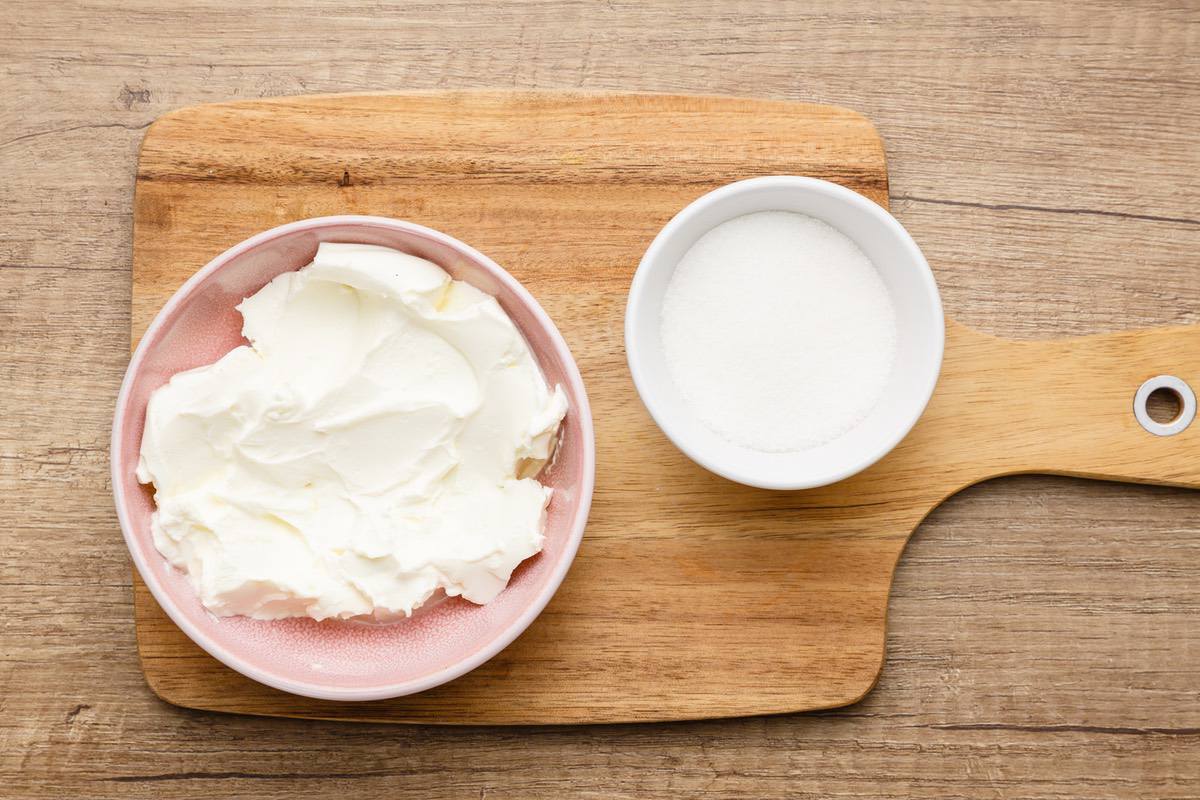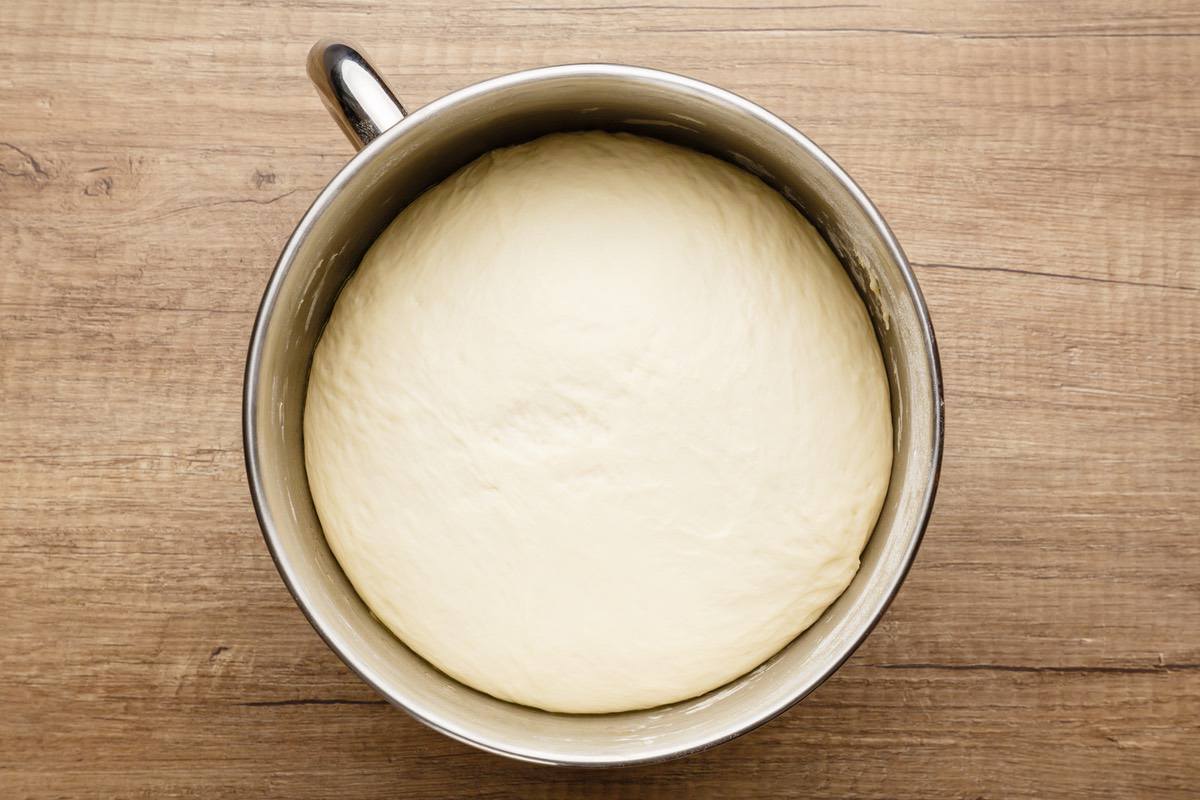 3 Quick Tips for Making Homemade Korean Cream Cheese Garlic Bread
Here are 3 helpful tips to keep in mind when making this homemade Korean cream cheese garlic bread:
You can substitute store-bought rolls. If you're pressed for time when making this recipe, you can easily skip making your own homemade bread rolls by opting for store-bought rolls instead. You'll then just have to whip up the homemade cream cheese filling and garlic butter to make the garlic bread. However, it's important to note that you should be aiming for bread that's as fresh as possible when making this recipe.
Add a bit of oil or butter to your dough. You can make your homemade bread even more moist by adding in a drop or two of cooking oil or butter; just make sure that you subtract an equal amount of water when mixing your dough together.
Be patient with your dough. One of the most common mistakes that people make when baking homemade bread is rushing the process; they don't give their bread dough enough time to properly rise. For best results, make sure you're setting a timer when leaving your dough to rise.
How Long Will This Korean Cream Cheese Garlic Bread Stay Fresh?
You'll want to keep your Korean cream cheese garlic bread in the fridge (either wrapped tightly in aluminum foil or sealed up in an airtight container) in order to maximize its shelf life; the combination of the cream cheese filling and garlic butter mean it's not an ideal candidate to leave out at room temperature.
With that being said, you'll be able to keep your bread in the fridge for up to one week before it goes bad. You can also freeze the garlic bread for up to one month.
(Also try: Fluffy (And Buttery) Garlic Breadsticks From Scratch)
Print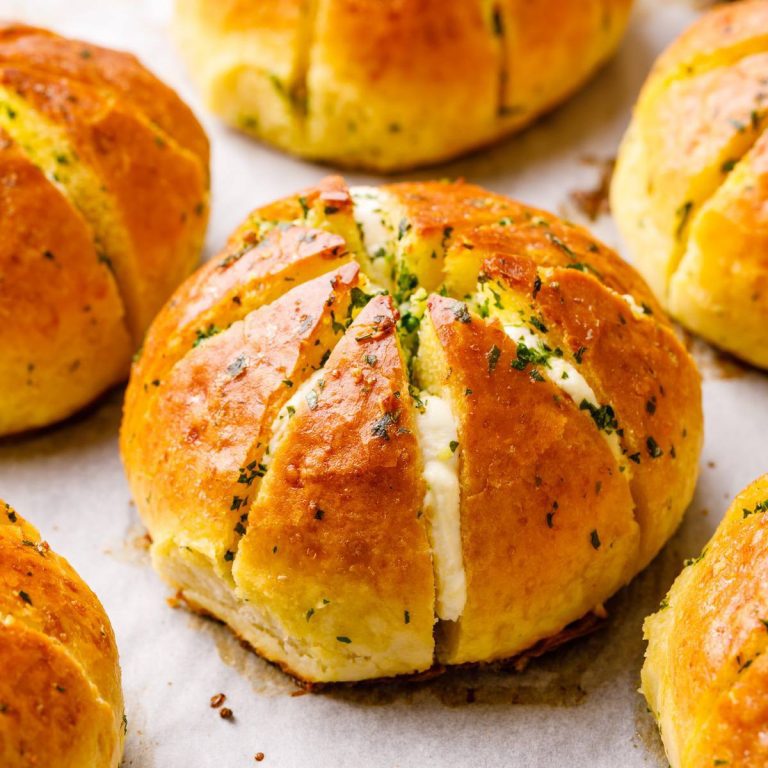 Korean Cream Cheese Garlic Bread
Author:
Prep Time:

40 minutes

Cook Time:

30 minutes

Total Time:

1 hour, 10 minutes

Yield:

8

1

x
Scale
1½ cup

warm water 

1 tsp

active dry yeast

4½ cup

all-purpose flour 

¼ cup

granulated sugar

½ tsp

kosher salt

1

large egg, beaten
For the cream cheese filling:
12 ounce

cream cheese, softened

2 tbsp

granulated sugar
For the garlic butter:
1 cup

unsalted butter, melted 

½ cup

milk 

1 tsp

granulated sugar

2 tbsp

minced garlic, minced 

3 tbsp

chopped fresh parsley

2

large eggs

salt