Recipes
Easy and Refreshing 3-Ingredient Hibiscus Iced Tea Recipe
I've been experimenting a lot lately with using hibiscus in a variety of homemade recipes. It's all been fairly new to me but I must say that I'm incredibly impressed with the results so far. Today I wanted to share one of the better hibiscus recipes I've found. It's for making an easy and refreshing 3-ingredient hibiscus iced tea that doesn't just taste amazing, it also offers up some pretty remarkable benefits for your health as well.
Hibiscus is known to help with reducing high blood pressure and high blood sugar levels, and it can even help your liver with its natural detoxification processes. For making this hibiscus iced tea, you'll be using ½ cup of dried hibiscus flowers, along with eight cups of water, ⅔ cup of raw honey, and ¼ cup of freshly squeezed lime juice.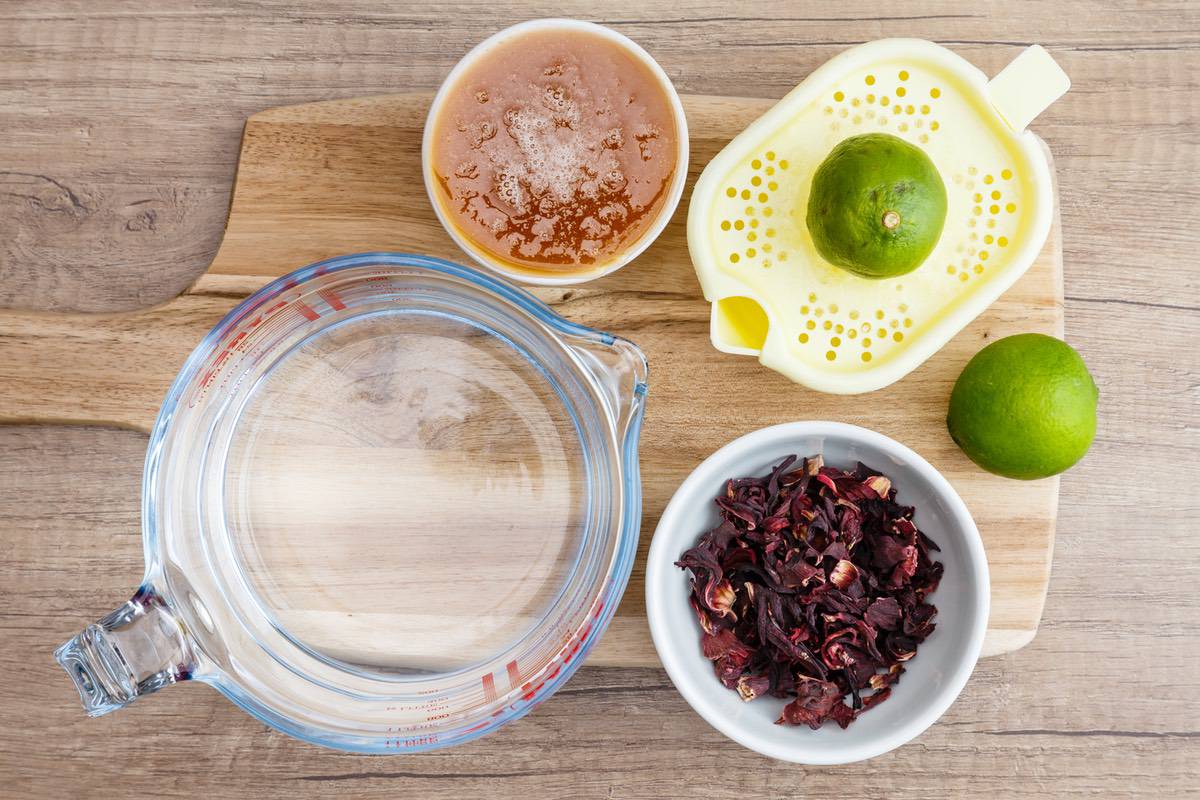 You'll first need to boil the water over a high heat and leave your flowers to steep for about 20 minutes before straining the mixture out and then stirring in the honey and lime juice.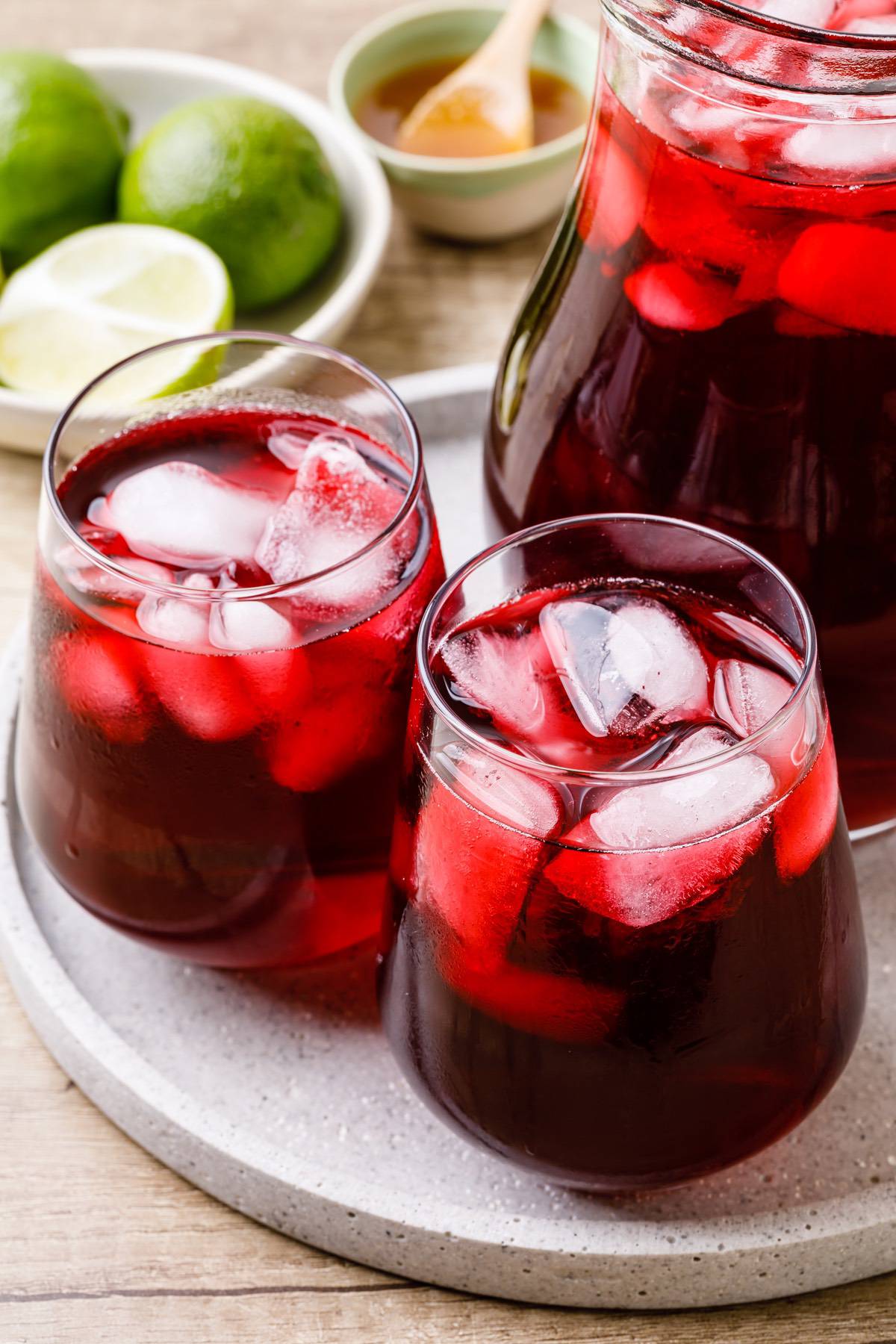 (You may also like: Bedtime Chamomile Lavender Tea (This works!))
Print
Easy and Refreshing 3-Ingredient Hibiscus Iced Tea Recipe
Scale
½ cups

dried hibiscus flowers 

8 cups

water 

2/3 cup

raw honey or to taste 

¼ cup

fresh squeezed lime juice
Place the water in a large pot and bring to a boil over high heat. 

Remove from the heat. 

Stir in the hibiscus flowers. 

Cover with a lid and steep for 15 to 20 minutes. 

Strain the tea. 

Stir in the raw honey and lime juice. 

Serve over ice.