Dessert Recipes
No-Bake Hibiscus Cherry Cheesecake Recipe (Dairy-Free, Paleo)
If you were to ask me for my opinion, the very best homemade desserts are the ones that don't require any baking. But that's mainly because I'm all about keeping things as simple as possible in my life, especially when it comes to the kitchen, so you can probably guess how this no-bake hibiscus cherry cheesecake recipe came about.
Not only is this cheesecake quick and easy to whip up, but it's even dairy-free and 100% paleo friendly as well. The cheesecake filling is made with a delightful mix of raw cashews, honey, coconut milk, coconut oil, and lemon juice. The cheesecake alone is worth the price of admission with this recipe.
(Also try: Strawberry Cheesecake)
Just wait until you try the homemade hibiscus cherry topping. It takes an already outstanding cheesecake recipe and turns it into one truly unbelievably good dessert.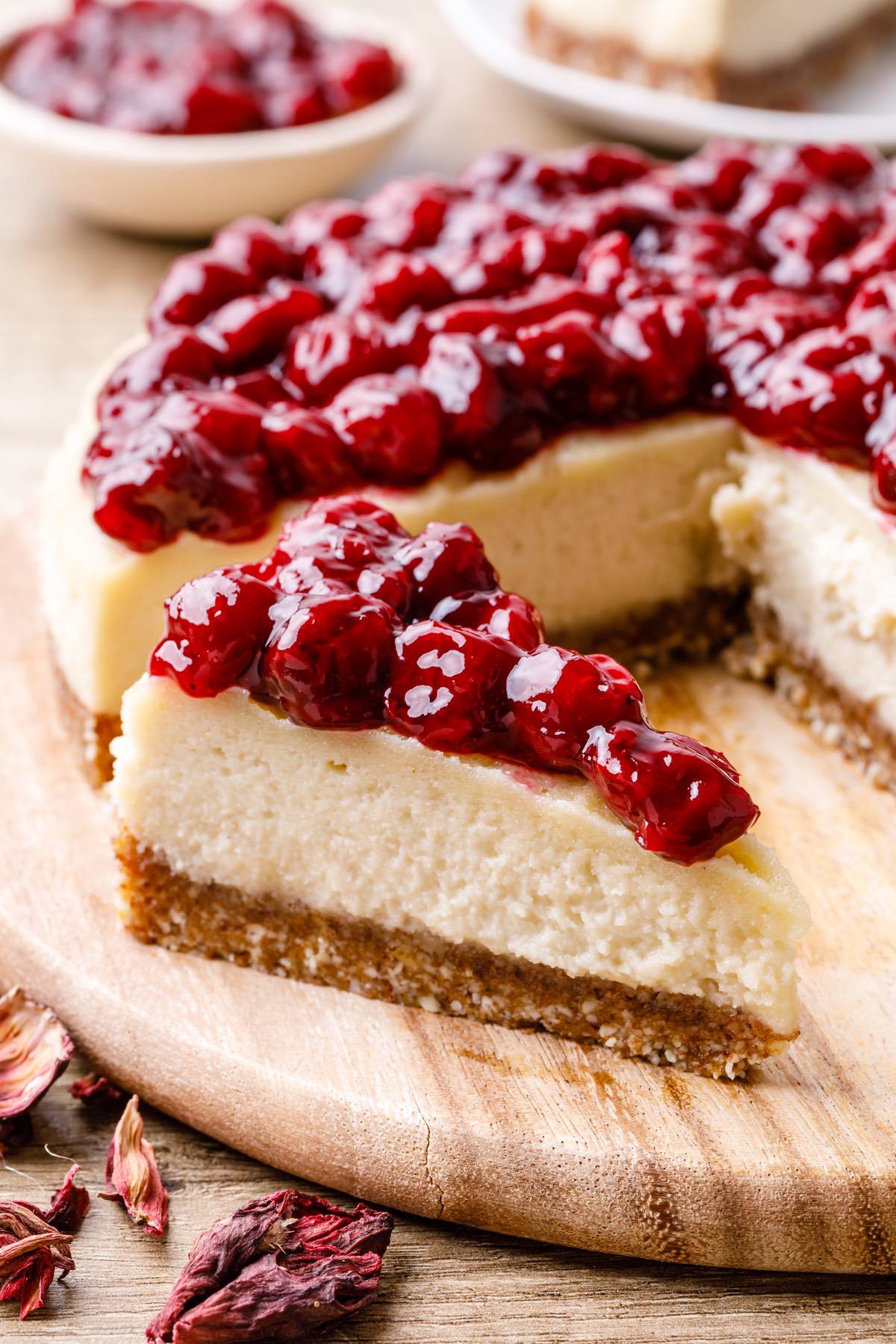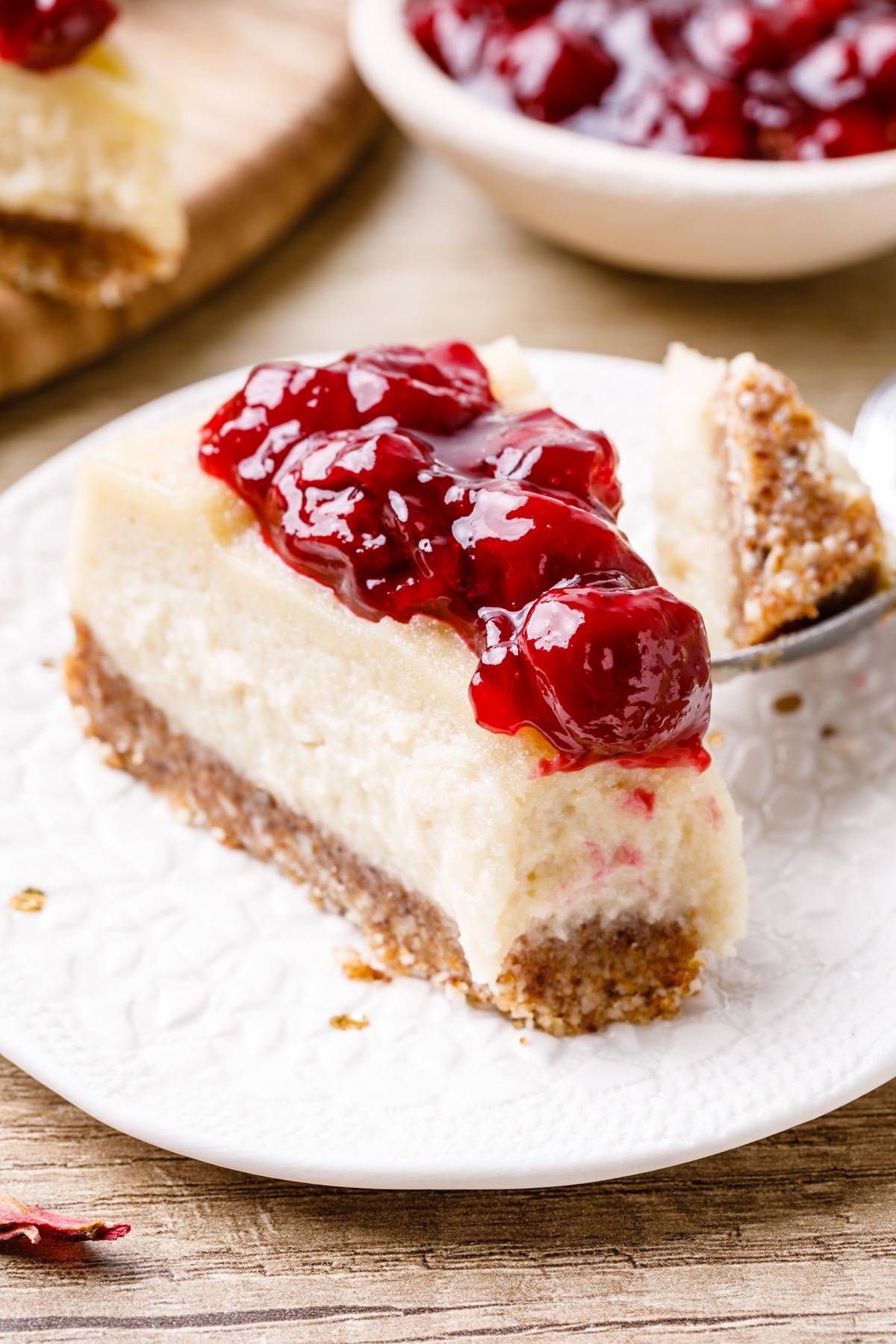 More Cheesecake Recipes:
Print
No-Bake Hibiscus Cherry Cheesecake Recipe (Dairy-Free, Paleo)
Scale
For the base: 
1 cup

almonds 

2/3 cup

fresh dates, pitted 
For the filing: 
2 cups

raw cashews, soaked in hot water for

2

hours

1/3 cup

honey

½ cup

full fat coconut milk 

3 tbsp

melted coconut oil 

2 tbsp

lemon juice
For the hibiscus cherry topping: 
4 tbsp

boiling water 

1

hibiscus tea bag 

4 tsp

arrowroot flour 

1

pound frozen dark cherries 

1/3 cup

honey
To make the cherry hibiscus toping, place the boiling water and hibiscus tea bag in a small jug. 

Steep for 10 minutes. 

Discard the hibiscus tea bag. 

Add the arrowroot flour and stir to combine. 

Add the cherries, honey and hibiscus mixture to a pot and mix to combine. 

Bring to a boil over medium heat, stirring frequently. 

Reduce the heat to low and cook for 5-10 minutes or until thicken.  

Remove from the heat and set aside. 

To make the crust, place the almonds and dates in a food processor and pulse until combine.  

Grease an 8 inch springform pan and line with parchment paper. 

Press the mixture firmly and evenly against the bottom of the cake pan. 

To make the filling, rinse and drain well cashew nuts. 

Place them in a high power food processor with the rest of ingredients and blend until smooth. 

Pour the filing over the cake base. 

Place the cake in the freezer for at least two hours or until firm. 

Remove from the freezer for 30-40 minutes to thaw before serving. 

Top with hibiscus cherry filling and serve.