Recipes
Extra Crispy Homemade Garlic Chips
This recipe for making extra crispy homemade garlic chips is perfect for those occasions where you're craving a crispy snack but you still want to keep things healthy. Garlic chips offer the best of both worlds. They're super good for you and they're fantastic as an amazingly satisfying crunchy snack.
How to Make Homemade Garlic Chips
It's super easy to prepare homemade garlic chips from scratch; just follow these simple recipe directions and you'll be enjoying a healthy (and perfectly crispy) snack in no time:
Prep the garlic. Slice the garlic cloves thinly.
Prepare the cooking skillet. Heat the vegetable oil over medium heat in a skillet.
Add the garlic. Add the garlic slices to the skillet and spread them into a thin, even layer.
Fry. Fry the garlic for 2 minutes (or until golden), flipping them halfway through cooking with a spatula.
Transfer. Transfer the garlic chips to a plate lined with a paper towel.
Cool. Allow the garlic chips to cool completely.
Serve. Serve the chips once cool or store for later.
Why Are My Garlic Chips Bitter?
If your garlic chips are turning out slightly bitter, the most likely reason is that you're accidentally burning them (which is admittedly rather easy to do when following this recipe.
Since the cooking time is so low, it's absolutely essential to make sure that you're keeping a close eye on the garlic chips when cooking to prevent them from burning.
Aim to cook for 60 seconds per side, flipping halfway through.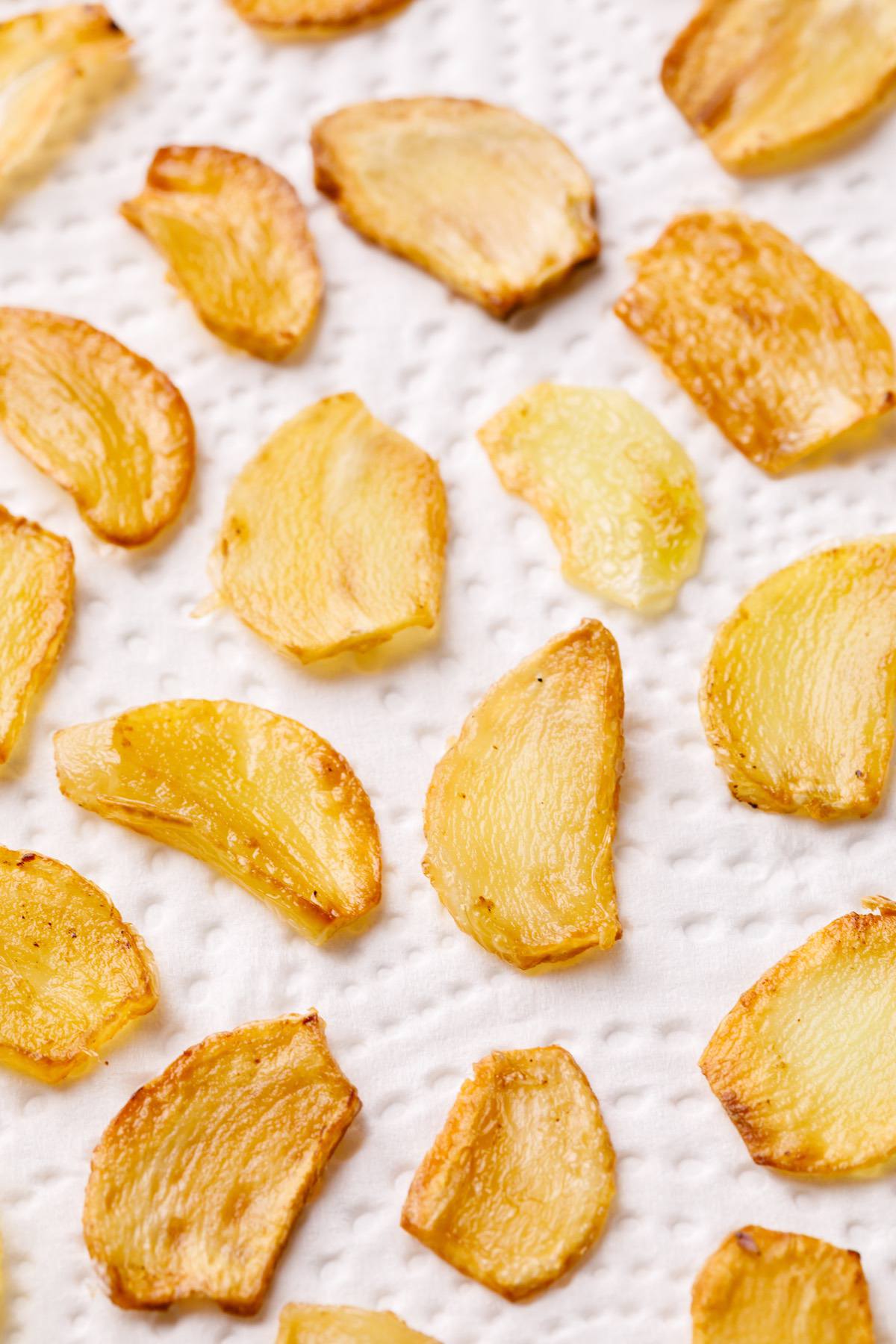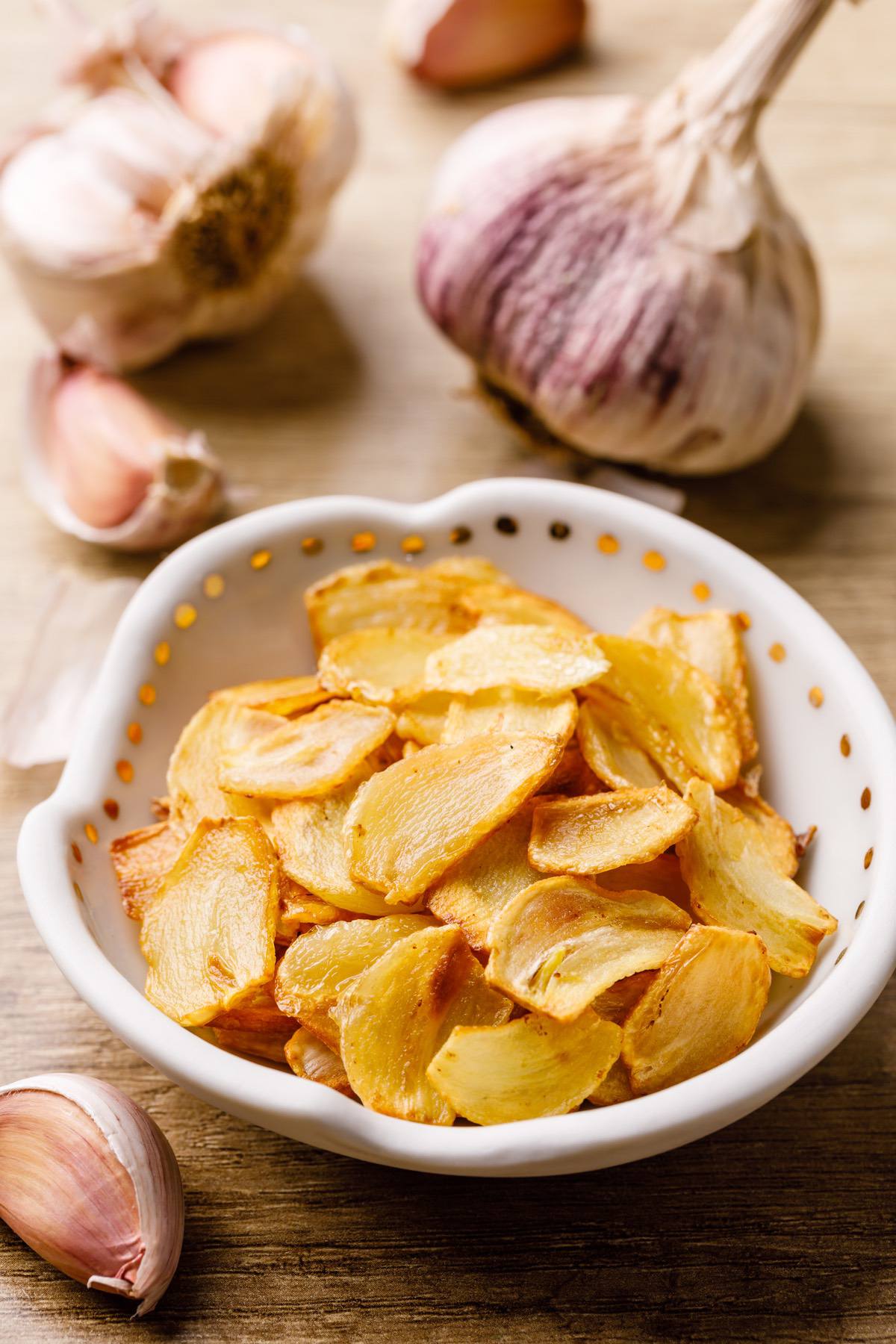 How to Store Garlic Chips for Maximum Freshness
After allowing the garlic chips to cool completely, you can then transfer them into an airtight container and store at room temperature for up to one month.
Freezing your garlic chips is not recommended. They'll end up losing their crispy texture once you thaw them out.
(Learn more: How to Freeze Garlic)
Print
Crunchy Homemade Garlic Chips
Scale
¼ cup

vegetable oil 

1

large garlic head,  peeled 
Slice the garlic cloves thinly. 

Heat the oil over medium heat in a skillet. 

Add the garlic slices and spread the garlic slices into a thin, even layer.

Fry for 2 minutes or until golden, flipping them half way with a spatula. 

Transfer the garlic slices on a plate lined with paper towel. 

Allow to cool completely before using or storing.