Recipes
2-Minute Garlic Aioli from Scratch
This recipe will show you how to make 2-minute garlic aioli from scratch with only 3 simple ingredients. The aioli turns out amazingly well, and is absolutely phenomenal when paired with fries, pasta, sandwiches or burgers.
How to Make Garlic Aioli
Making your own homemade garlic aioli from scratch is super easy thanks to this 2-minute recipe:
Combine the ingredients. Add the mayonnaise, lemon juice and minced garlic cloves to a bowl and mix to combine.
Season. Season with salt and black pepper to taste.
Use or store. Either use immediately or store until ready to use.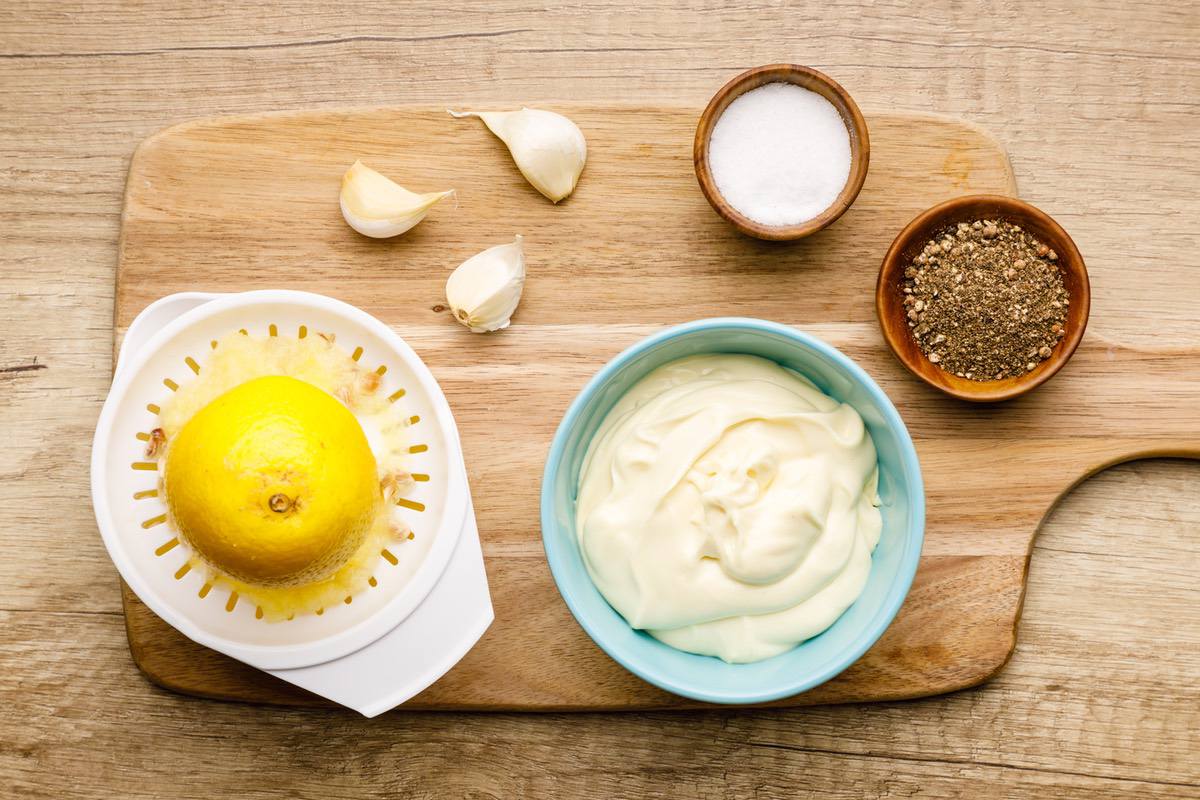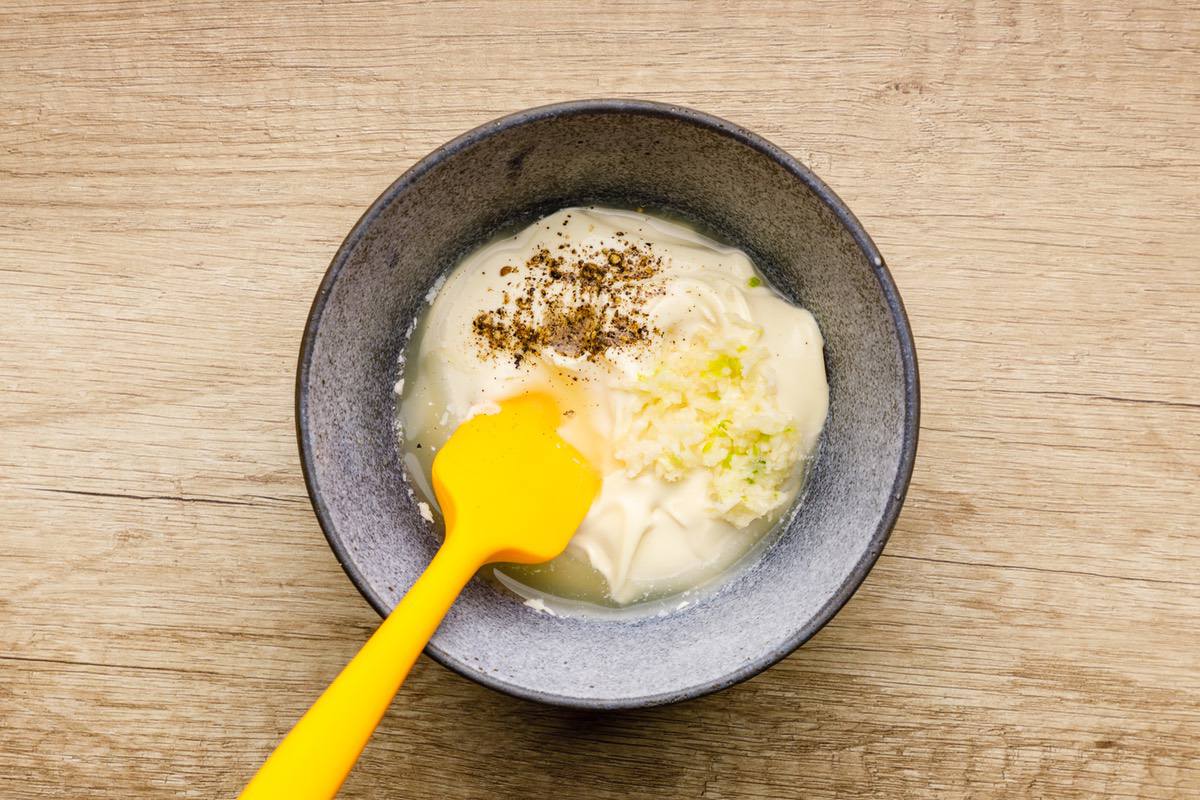 2 Quick Tips for Making Homemade Garlic Aioli
Here are a few handy tips to keep in mind when making aioli; hopefully they help to make sure that your aioli is turning out perfectly, each and every time:
Nail the consistency. It's important that you get the consistency of the mayonnaise mixture correct when preparing aioli. I find it helpful to use my own homemade mayo when making aioli for that very reason (see below for a quick guide on making your own homemade mayo).
Use room temperature ingredients. Another handy tip for getting the aioli consistency down is to use ingredients that are at room temperature.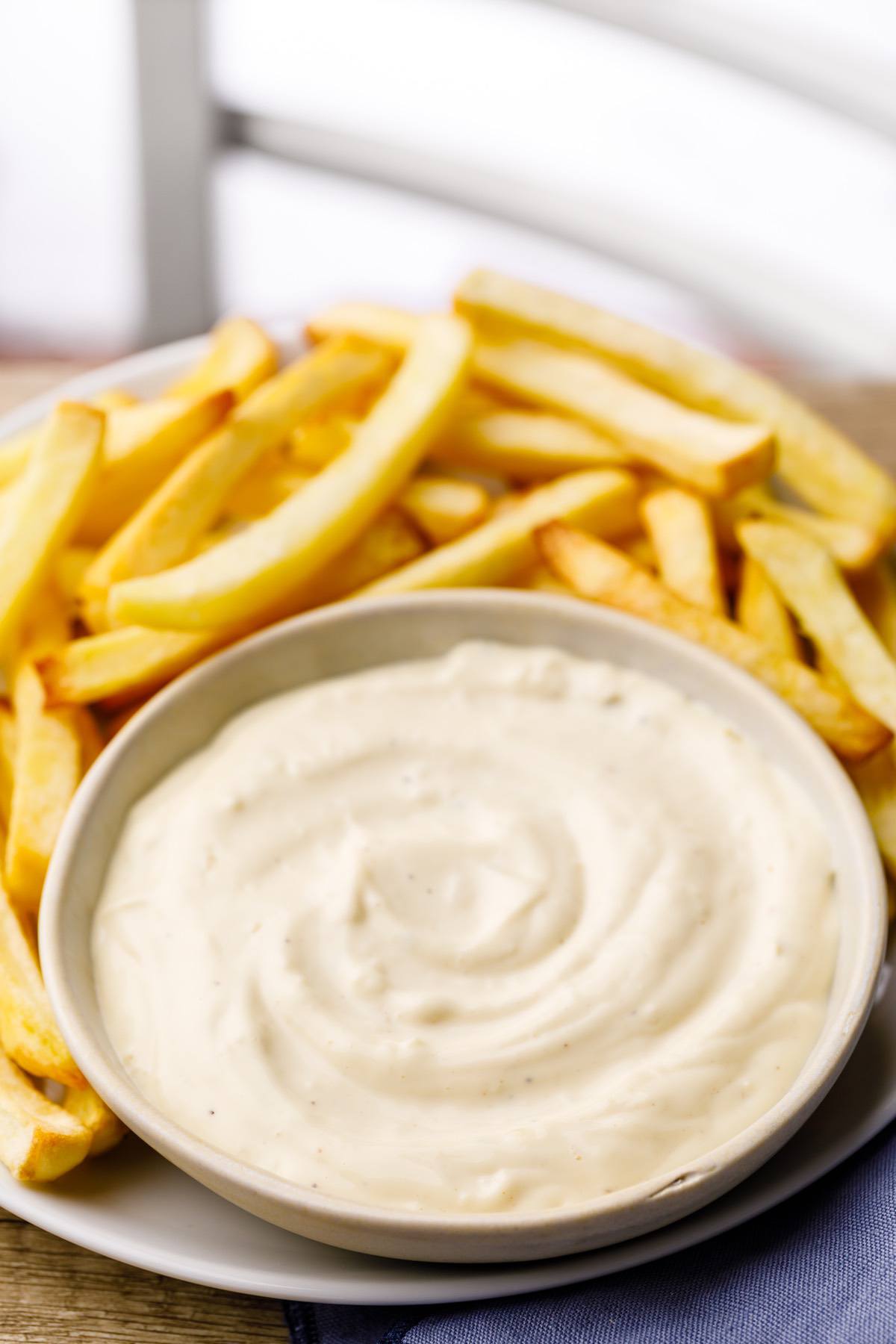 How to Make Homemade Mayonnaise
Making your own homemade mayonnaise is the best way to ensure that your aioli turns out with the right consistency. With that in mind, here's a quick recipe for whipping up your own mayo from scratch in less than 10 minutes:
Prep the food processor. Add a single whole egg to your food processor and process for approximately 20 seconds.
Add more ingredients. Add one tbsp of Dijon mustard, one tbsp of white wine vinegar and ¼ tsp of salt and process for 20 seconds.
Add the oil. Add one cup of oil very slowly – if you add it too quickly, you'll ruin the consistency and end up with a soupy mayo. Add a few drops at a time.
Season if necessary. Season with salt as needed to taste.
How to Store Garlic Aioli
Keep your garlic aioli stored tightly inside of an airtight container and put it in the fridge. When stored like this, the aioli will keep for 3 to 4 days if using homemade mayo or for 7 to 10 if using store-bought mayo.
Just remember that the longer you keep the aioli for, the more intense the garlic flavor will become.
What to Serve with Garlic Aioli
Here are a few of my top suggestions for serving with this 2-minute garlic aioli:
French fries
Seafood
Meat (beef in particular)
Roasted vegetables
Salads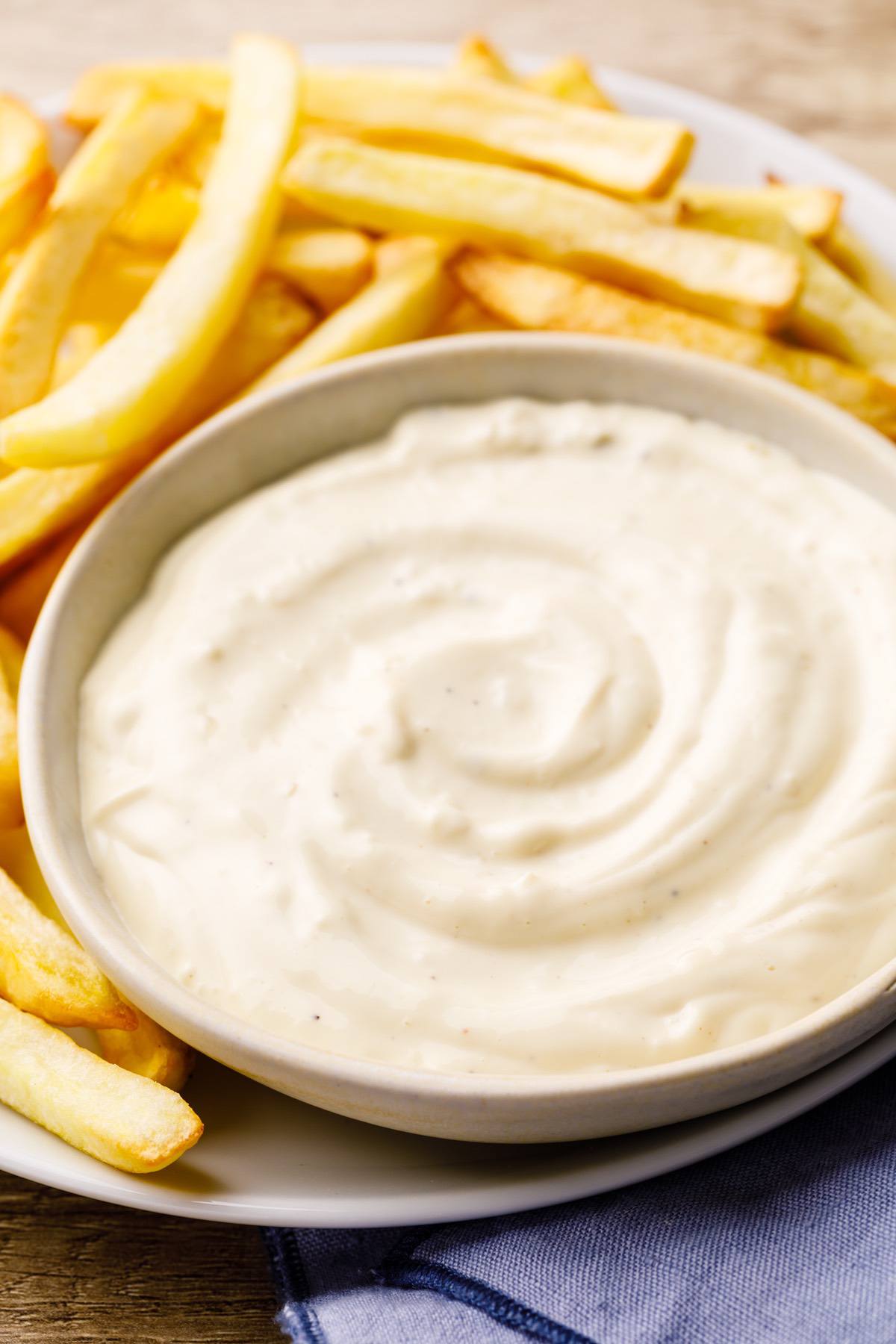 (Also try: Easy Oven Roasted Whole Garlic)
Print
2-Minute Garlic Aioli from Scratch
Scale
¾ cup

mayonnaise

2

 ½ tbsp lemon juice

3

garlic cloves, minced

salt and black pepper, to taste
In a bowl combine all the ingredients.

Season to taste with salt and black pepper. 

Refrigerate until ready to use.