Recipes
5-Minute Broccoli with Garlic Sauce (Better Than Takeout!)
his quick and easy recipe will teach you how to make a 5-minute broccoli stir-fry with a homemade garlic sauce that's even better than takeout. You'll start by making the delicious garlic sauce from scratch before adding it in with the broccoli stir-fry to make one truly nutritious and well-balanced meal.
How to Make Broccoli with Garlic Sauce
Five minutes of prep work plus five minutes of cooking time is all you'll need to make this healthy and homemade broccoli stir-fry dish:
Prepare the garlic sauce. Use either a glass measuring cup or a bowl and add in the soy sauce, rice wine vinegar, sugar, hot chicken stock, sesame oil, minced garlic cloves, white wine, cornstarch, chili oil and a pinch of ground white pepper.
Whisk. Whisk to combine the sauce ingredients and then set aside.
Prepare the cooking skillet. Heat the vegetable oil in a large skillet over high heat.
Stir-fry the broccoli. Add the broccoli florets and stir-fry for 3 to 4 minutes.
Add the garlic sauce. Add the garlic sauce and cook until the sauce has thickened (about 2 minutes).
Serve. Serve with rice.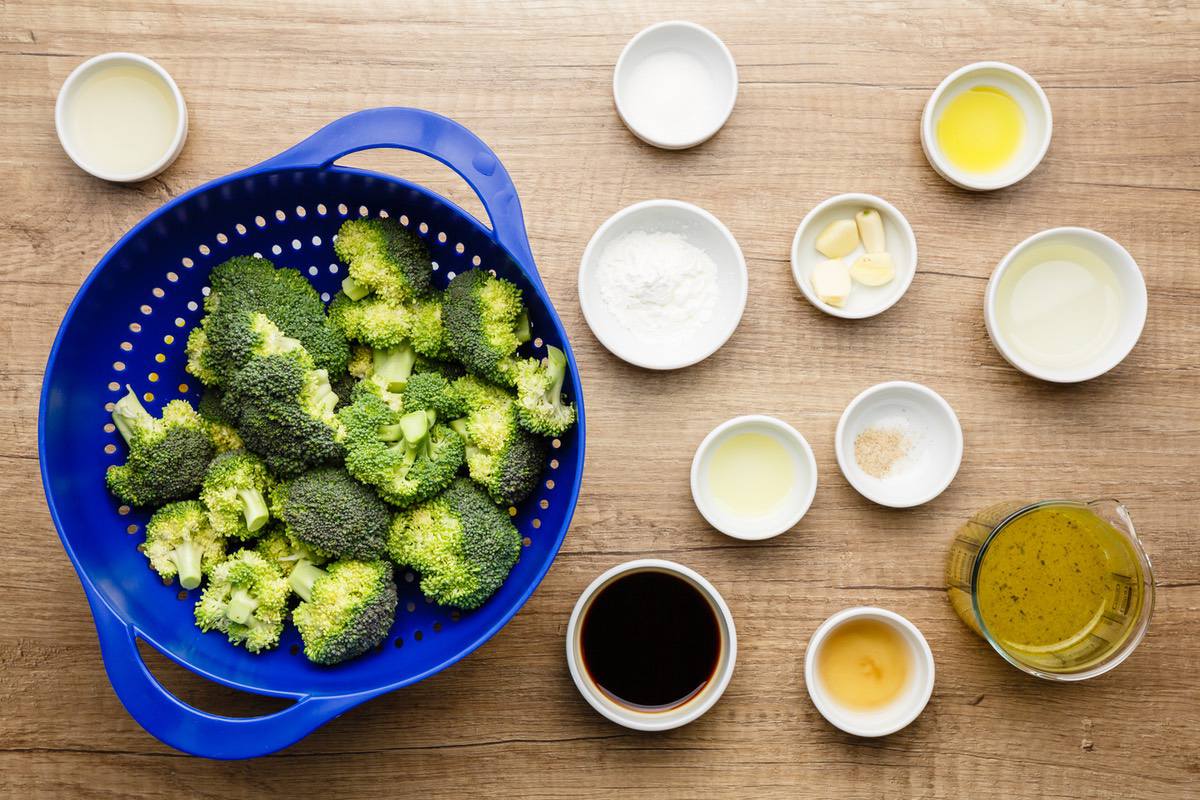 3 Quick Tips for Making Stir-Fry Broccoli
Here are a few handy tips to keep in mind when you're making stir-fry broccoli dishes (or any other kind of stir-fry veggie dish for that matter):
Prep the ingredients beforehand. A good habit to build is that of prepping all of your ingredients before you even turn the heat on to start stir-frying. Having your veggies prepped and ready to go will make your life easier once you're actually following the recipe to cook your meal.
A wok works best (but isn't required). When it comes to making stir-fry dishes, a wok is king. If you don't have a wok though, then using a cast-iron pan or skillet is your next best bet. When making stir-fry dishes, you want the heat to remain very hot. A wok or cast-iron pan will simply retain heat better than alternative options.
Know your cooking times. Ingredients should be added into stir-fry meals according to their individual cooking times. A good, general guideline to follow is to cook aromatics like ginger or garlic low and slow (to prevent burning), while the actual stir-fry ingredients like fresh veggies or protein sources should be cooked hot and fast.
How to Store Leftover Broccoli
Allow your leftover 5-minute broccoli to cool off completely before transferring into airtight containers. Seal the containers up tightly and you can then store them in the fridge for up to 4 to 5 days.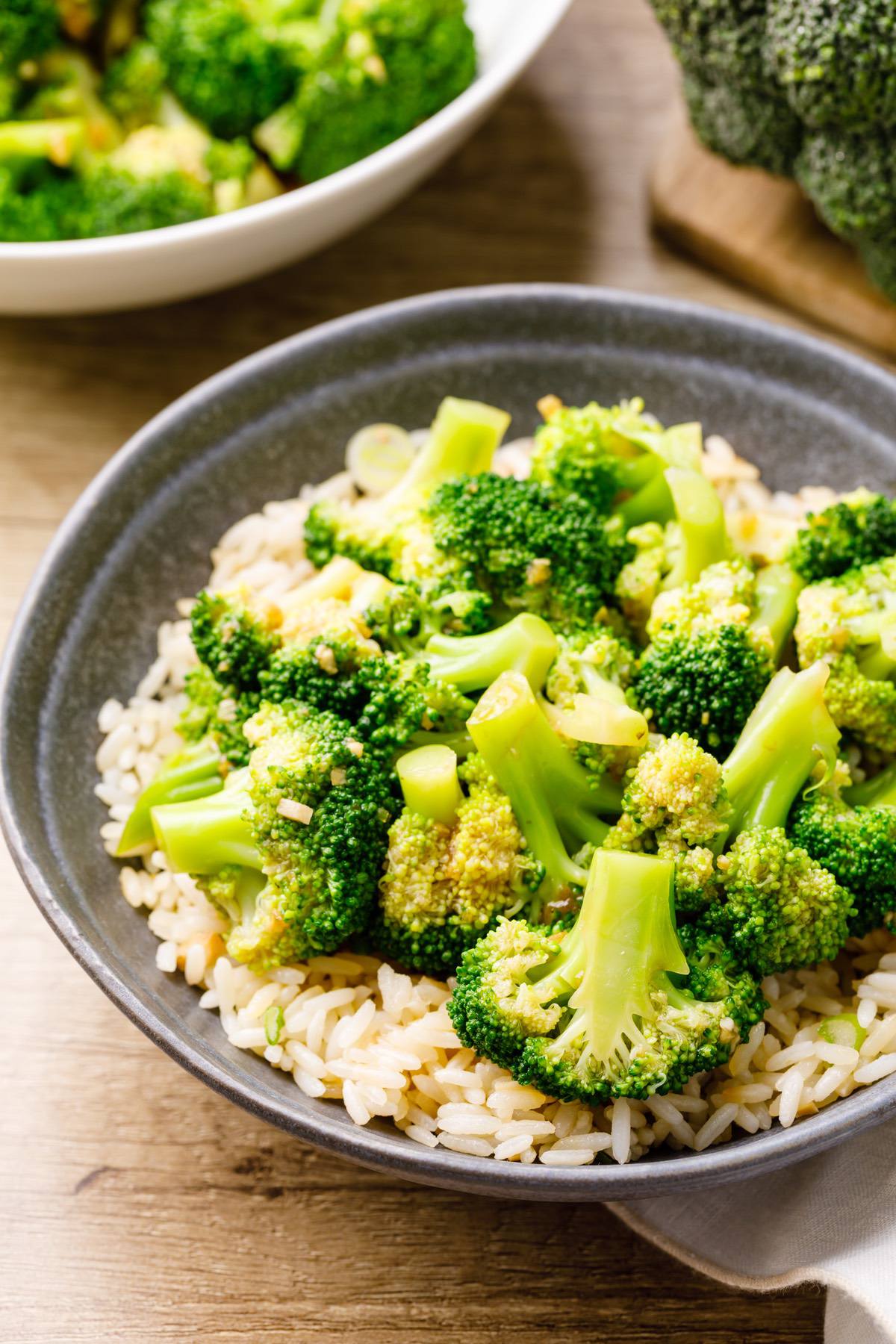 (Also try: Beef with Garlic Sauce)
Print
5-Minute Broccoli with Garlic Sauce
Scale
3 tbsp

soy sauce

1½ tsp

rice wine vinegar

2 tsp

sugar

¾ cup

hot chicken stock

½ tsp

sesame oil

4

garlic cloves, minced 

1 tbsp

white wine

1 ½ tbsp

cornstarch

1 tsp

chili oil

pinch of ground white pepper 
To make the sauce, in a glass measuring cup or bowl add all the ingredients and whisk to combine.

Set aside.  

Heat the vegetable oil in a large skillet over high heat. 

Add the broccoli and stir-fry for 3-4 minutes.

Add the sauce and cook until the sauce is thickened, about 2 minutes. 

Serve with rice