Recipes
Homemade Lemon Blueberry Ice Cream Recipe
This recipe will teach you how to make the most crave-worthy homemade lemon blueberry ice cream that is a 100% must-try. It's the perfect marriage of sweet and tangy, and it's wonderfully light, too. It's absolutely fantastic with crepes and waffles. For something less frozen with the same lemon blueberry flavor combination, this blueberry lemon pudding makes an even easier blueberry treat.
---
How to Make Lemon Blueberry Ice Cream
You can make this easy to follow lemon blueberry ice cream recipe using either an ice cream maker or with a plastic container (the same method applies to homemade peach, watermelon (yes, watermelon) and honey lavender ice cream):
Prepare the blueberry mixture. Add either fresh or frozen blueberries, granulated sugar, freshly squeezed lemon juice and finely grated lemon zest to a saucepan.
Boil. Bring the mixture to a boil over medium high heat.
Cook. Reduce the heat to medium and cook, stirring occasionally, for 15 to 20 minutes (or until the mixture has thickened to your liking).
Cool. Remove the blueberry mixture from the heat and allow to cool slightly.
Blend. Add the blueberry mixture to a blender and blend until smooth.
Beat the cream. Use the bowl of a stand mixer fitted with the whisk attachment to beat the heavy cream until stiff peaks form.
Fold in the milk. Fold in the sweetened condensed milk.
Fold in the blueberries. Fold in the blueberry mixture.
(Option A) Freeze. Freeze the mixture in your ice cream maker according to the manufacturer's instructions.
(Option B) Freeze. If you don't have an ice cream maker, transfer the chilled mixture to a plastic container with a lid and freeze for a minimum of 4 hours (or until set).
---
Good Desserts to Serve with This Ice Cream:
3 Ways to Make Homemade Ice Cream Without an Ice Cream Maker
No ice cream maker? No problem!
Here are 3 other ways to make your own homemade ice cream recipes without an ice cream maker:
Plastic container. Transfer your chilled ice cream mixture into a large plastic container with a lid and freeze for a minimum of 4 hours – but overnight is usually better.
Keep it simple. Make your own 2 to 3 ingredient ice cream by mixing together heavy cream and chilled condensed milk. Add flavorings if desired and then transfer to a freezer-safe airtight container and freeze until set.
Blend it. Make your ice cream mixture and then transfer into a freezer-safe ziploc bag. Squeeze out all of the air and seal the bag before freezing. Once frozen, break the ice cream up into chunks and blend. Pour the blended mixture into an airtight container and freeze until ready to serve.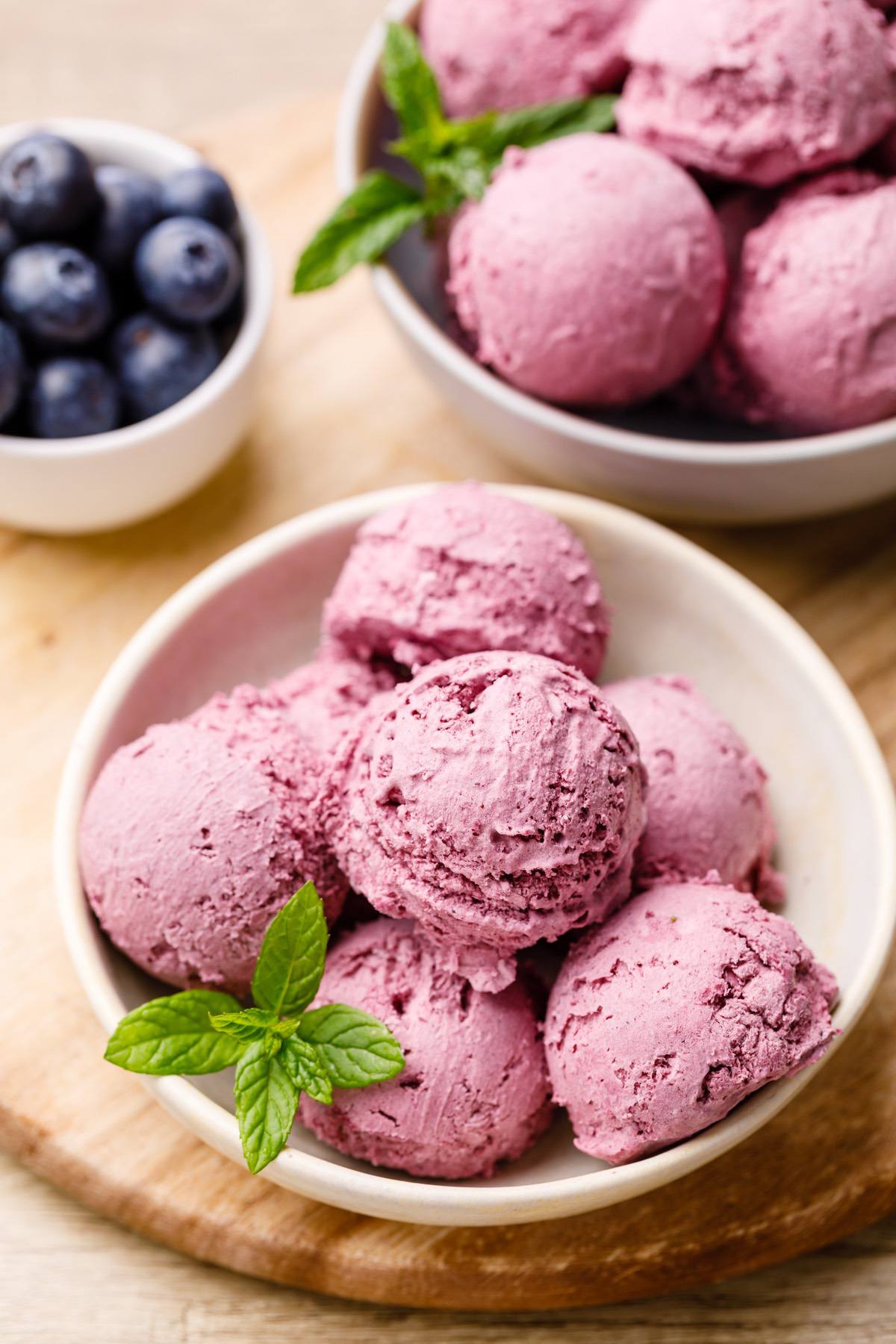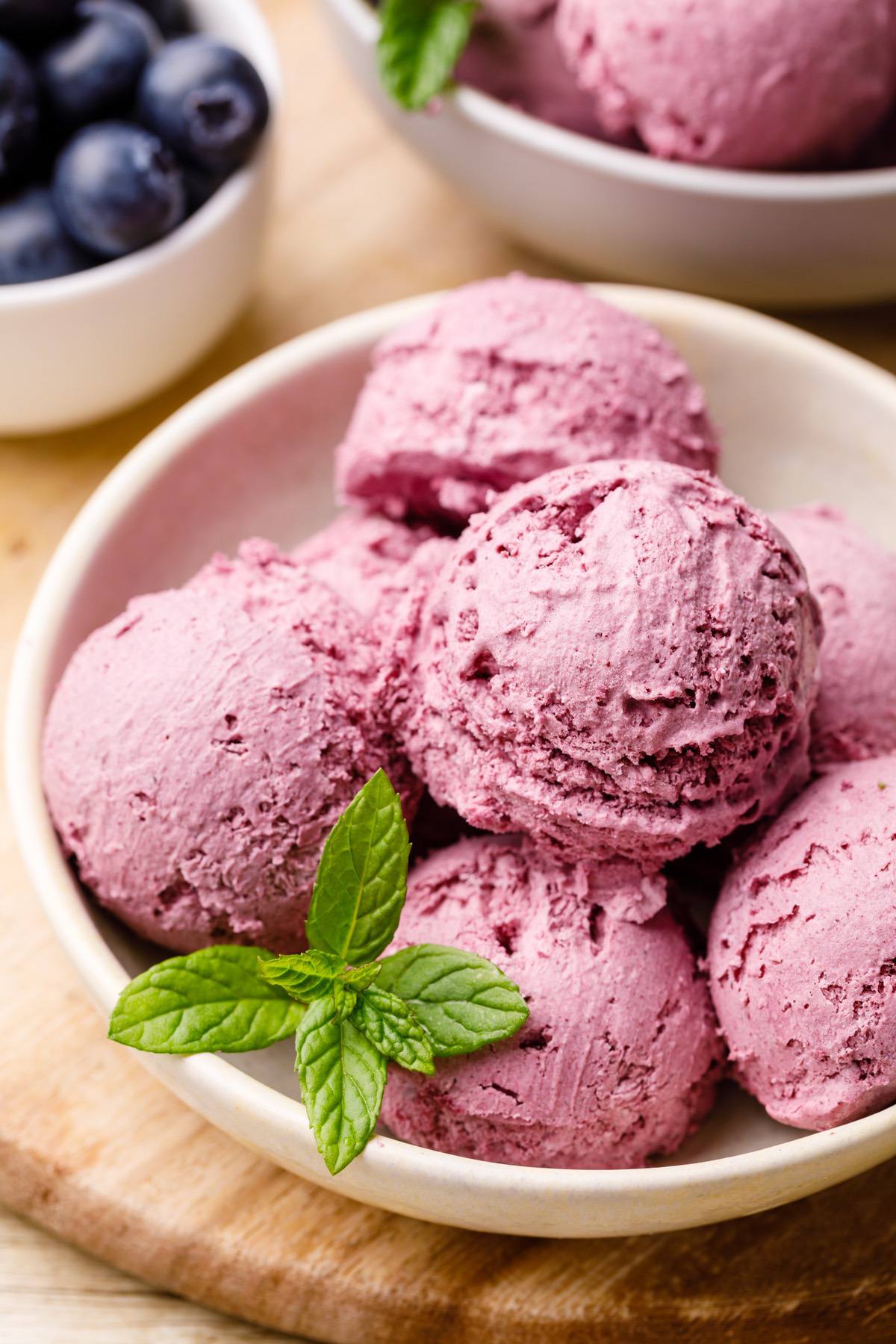 ---
Print