Recipes
The Best Beet Juice Pickled Eggs (No Canning Required!)
Today I'm going to be sharing a recipe that combines two of my favorite things: beet juice and pickled eggs. It's super easy to make too. You can have it ready to go into the fridge in less than 10 minutes.
If you're looking for something a little different, also try my Jalapeno Pickled Eggs and Easy Refrigerator Pickled Eggs (these are incredible when turned into egg salad!). Or if you're looking for another way to use your beets, these Pickled Beets are so good for you and really easy to make.
How to Make Beet Juice Pickled Eggs
Boil a dozen eggs over high heat (about 12 minutes is good). Allow them to cool completely before peeling.
Prepare the beets. Open a can of beets and remove the slices of beet. Set aside the leftover beet juice in the can (don't throw it away!).
Using the beet juice you set aside, combien it with cider vinegar, and honey in a saucepan.
Boil. Bring to a boil over high heat.
Pack. Pack the hard boiled eggs and beet slices into a jar then pour the hot vinegar mixture over top of the eggs. Make sure not to fill it all the way to the brim so avoid spilling.
Refrigerate. Put the lid on the jar and refrigerate the pickled eggs for a minimum of 7 days before eating.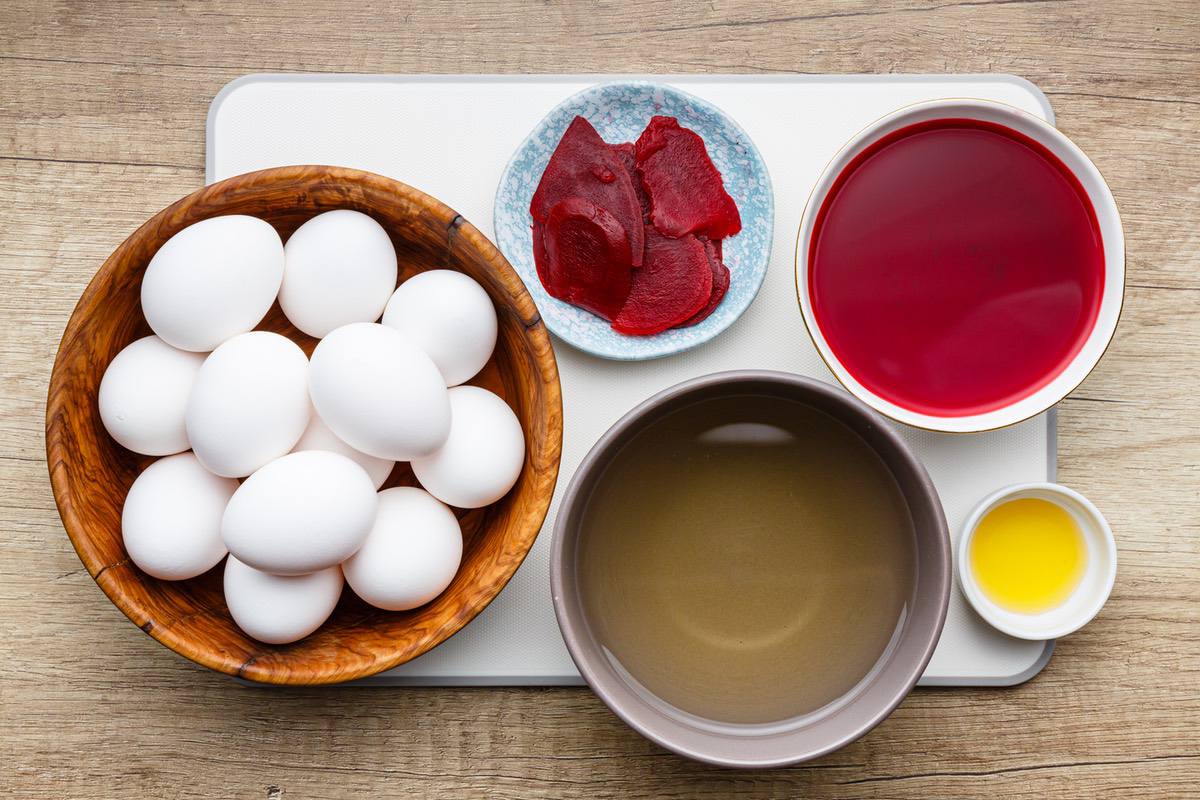 Can I Use Fresh Beets Instead of Canned Beets?
If you would rather use fresh beets instead of canned, that's definitely an option. Just keep in mind that it's probably going to be quite a bit tricker to extract the beet juice in that case.
However, if you own a juicer, or you're willing to put in the time to extract the juice with some other method, then using fresh beets does indeed work great for pickling eggs.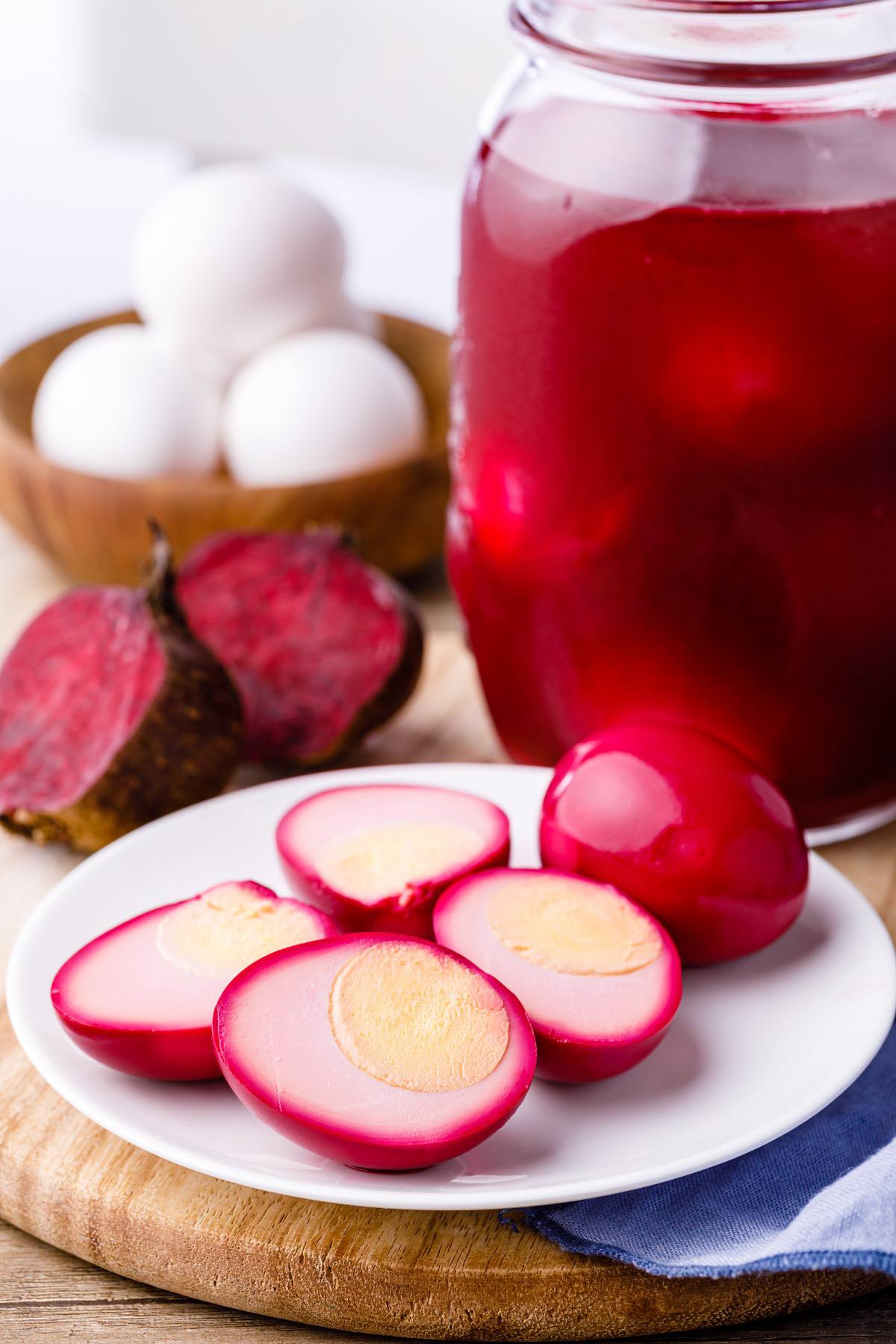 If you're looking for a spicy version, try these spicy beet pickled eggs from Sommer at A Spicy Perspective.
2 Other Quick and Tasty Ways to Pickle Your Eggs
But what about those folks out there who may not be overly fond of the taste of beets? After all, there's no denying that they can be quite 'earthy' tasting.
If you're looking for an alternative, here are 2 other great methods to pickle eggs:
Pickling your eggs with a savory and spicy mixture consisting of jalapeno peppers, mustard seeds, and black peppercorn can produce quite an intense flavor. This method is highly recommended for people who love that spicy kick!
A more basic method of pickling eggs simply focuses on making a quick and easy brine mixture: white vinegar, salt, and honey. This is perfect if you're just looking to pickle a batch of eggs quickly without worrying about adding any other ingredients or juices.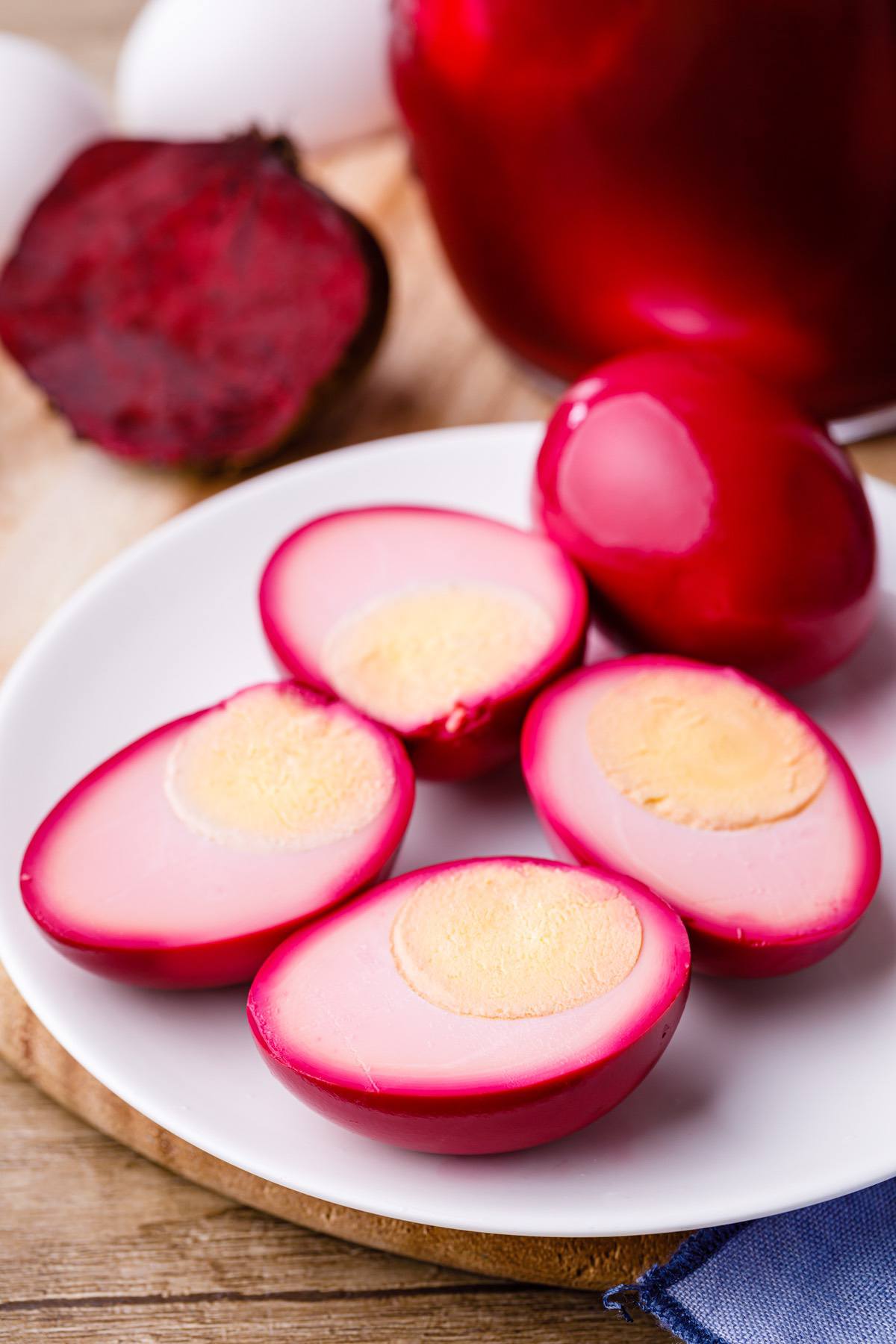 (Also try: Quick and Easy Pickled Carrots)
Print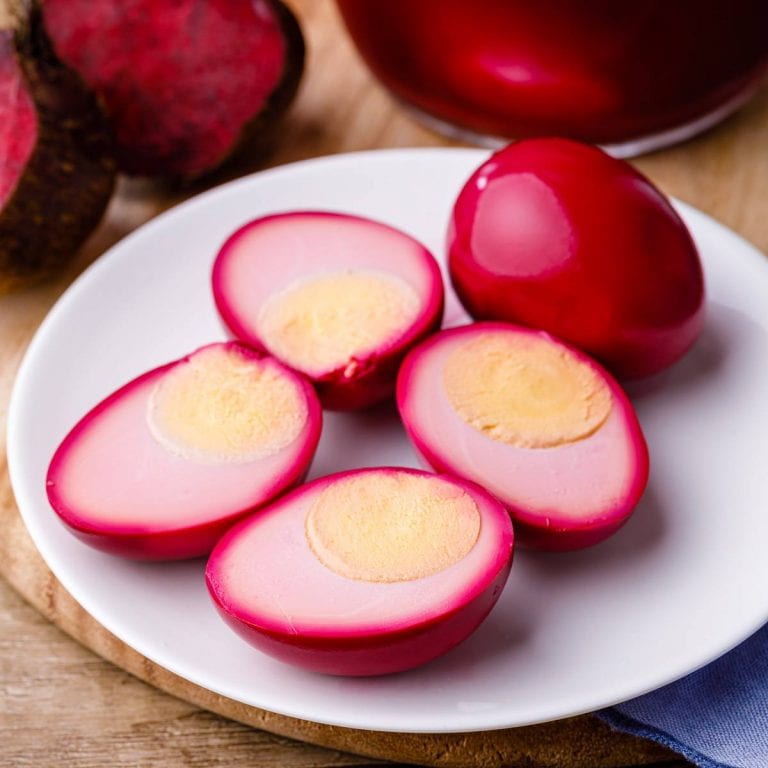 The Best Beet Juice Pickled Eggs
Scale
12

hard-boiled eggs, peeled 

1 cup

red beet juice (from fresh or canned beets)

1 ½ cups

cider vinegar

1 tsp

honey

4

–

5

slices of beets
In a saucepan combine the beet juice, vinegar and honey. 

Bring to a boil over high heat. 

In a jar, pack the eggs and beet slices. 

Pour the hot vinegar mixture over the eggs. 

Put the lid on and leave to cool.

Refrigerate for seven days before serving.

Store in the fridge for up to 1 month.