Home Ideas
DIY Apple Cider Vinegar Fruit Fly Trap (This Really Works!)
I can't be the only person out there who absolutely can't stand fruit flies. In my house, they just seem to pop up out of nowhere! I've been making this apple cider vinegar DIY fruit fly trap almost daily and it has helped a LOT. Feel free to give it a try and let me know if it helps you too!
Apple Cider Vinegar for Fruit Flies – It Really Gets Them!
Make no mistake, once you try this homemade fruit fly trap, you'll never go back to old fly traps ever again. I love how this contains no insecticides or harmful ingredients. It's just apple cider vinegar and liquid dish soap!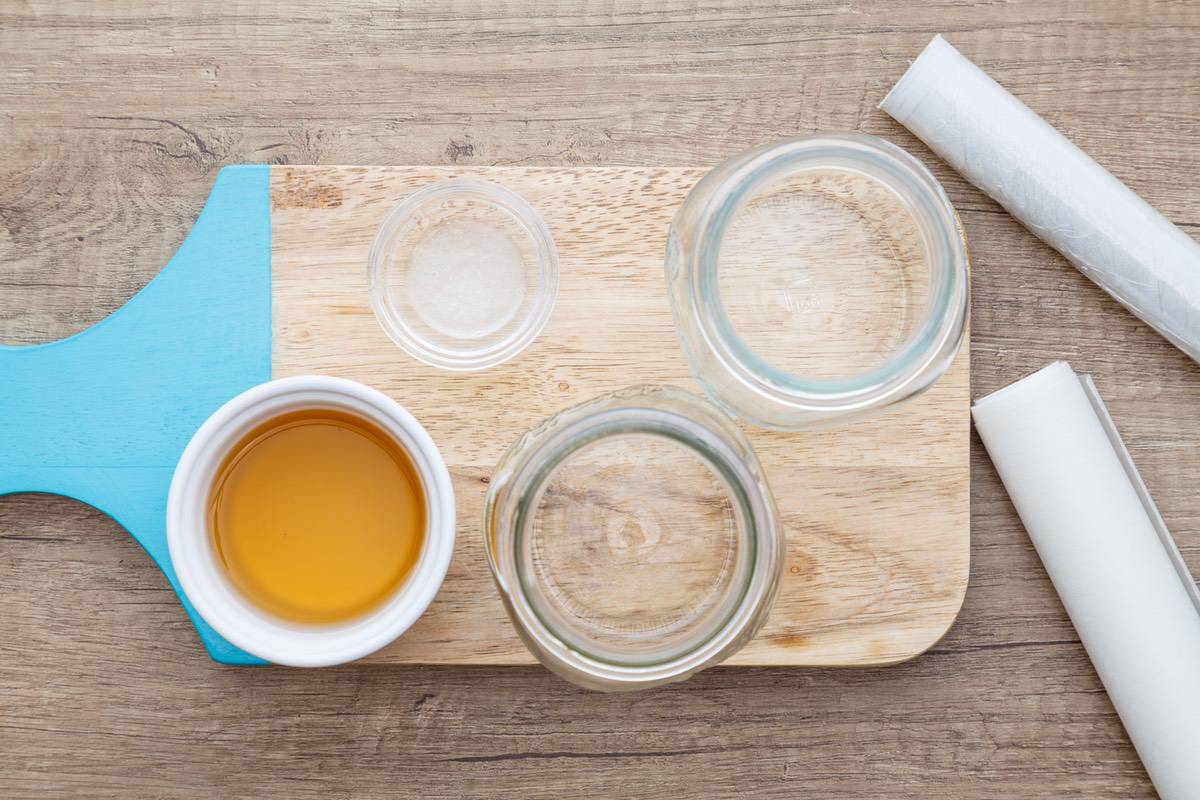 What You'll Need
Apple Cider Vinegar– Fruit flies are absolutely drawn to apple cider vinegar. They love the fermentation and will do anything to get to this fermented and fruity vinegar.
Mason Jars– Any size will do, but my favorite for diy fruit fly traps are either the 16oz or 32oz mason jars (both wide mouth and regular mout work well).
Plastic Wrap– Any type of plastic wrap will work.
Parchment Paper– If you're going to make the funnel fruit fly trap, you'll need some parchment paper. Just the normal kind found at any grocery store will work great. If you only have cling wrap, just make that type of diy trap. They both work just as good!
Old Fruit (optional)– I have been making these apple cider vinegar fruit fly traps for a very long time, and I have found over the years that the best way to attract them into your mason jars is by also including a small piece overripe (or rotten) fruit at the bottom of the jar in the apple cider vinegar. This REALLY drives the fruit flies crazy and makes them even more likely to enter the trap to get at the fruit.
Do DIY Fruit Fly Traps Really Work?
YES! I have been using them for over a decade. Just make sure to place them near your produce or a hot spot where they're always at, and you'll be amazed with how many fruit flies end up in your jar.
Making them is also incredibly easy. See how in the recipe below.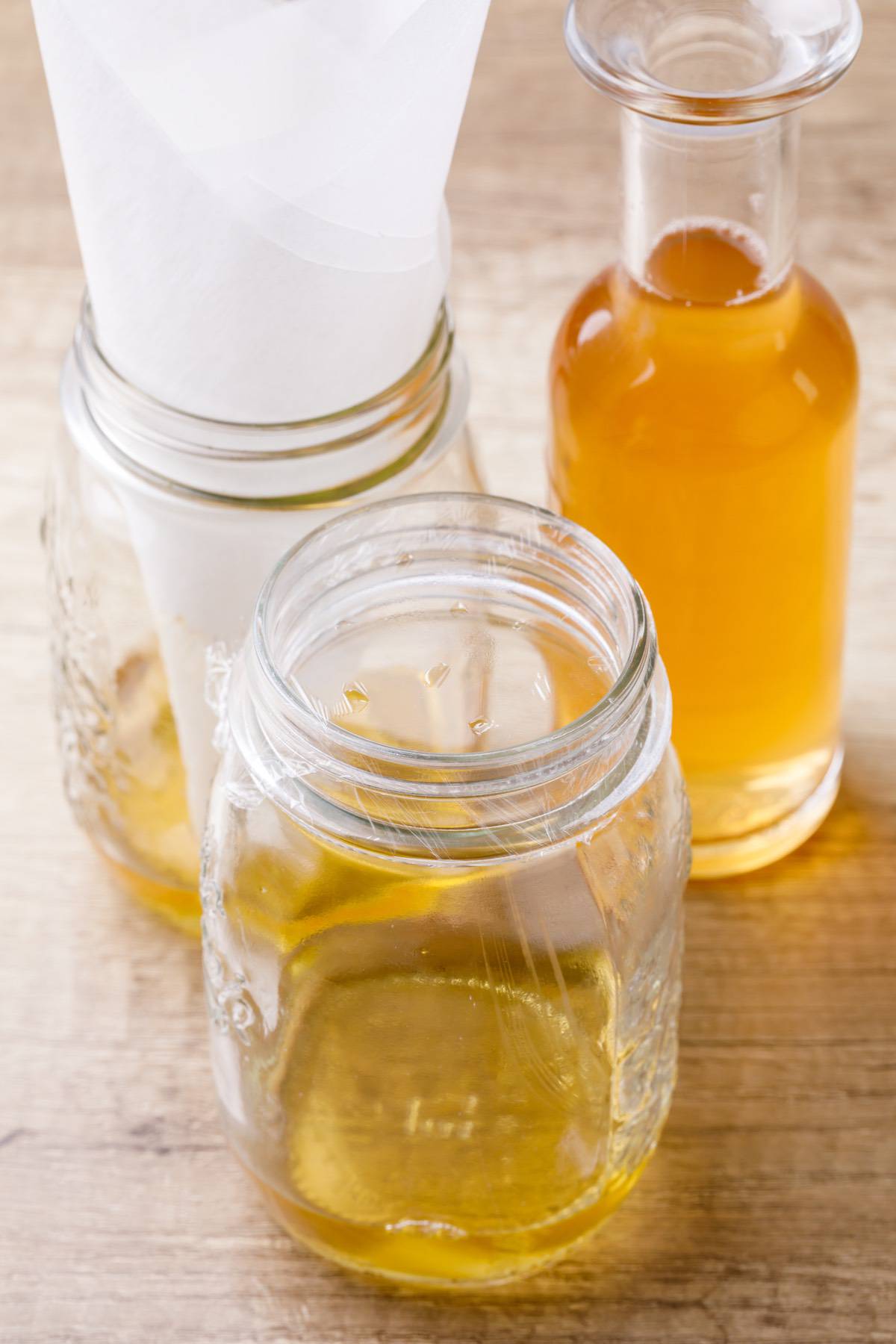 Print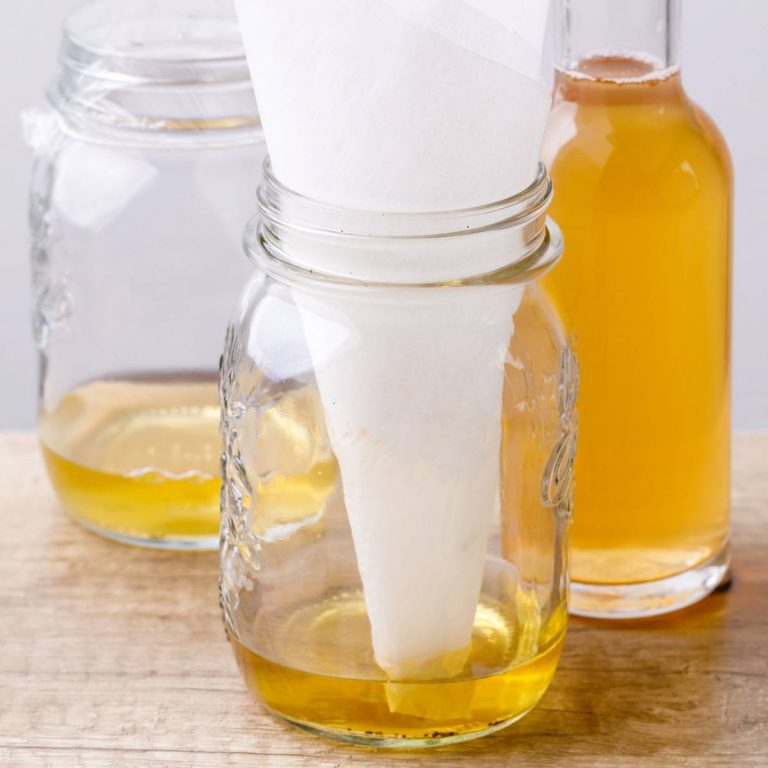 DIY Apple Cider Vinegar Fruit Fly Trap
Author: Emma Kelly
Prep Time:

5 minutes

Total Time:

5 minutes

Yield:

1

trap

1

x
Scale
1 cup

apple cider vinegar 

¼ tsp

liquid dish soap 

2

jars 

plastic wrap 

parchment paper
Divide the apple cider vinegar and liquid dish soap between two jars.

Wrap the top of one jar with clingfilm and punch a few holes in it.

Set aside. 

Take the sheet of parchment paper and make a funnel or cone shape. 

Place the funnel into the opening of the jar. 

Place fruit fly traps in an open area on a flat surface.
Notes
Add a piece of overripe or rotten fruit to the bottom of the jar. The fruit flies won't be able to resist it!
Keywords: diy, fruit flies, fly trap
More Incredible Uses for Apple Cider Vinegar: