Recipes
The Best Apple Cider Vinegar Cucumber Salad Ever (ermahgerd!)
Light and fresh salads are my absolute favorite! I love it when you can taste the crunch of the vegetables and not have it weighed down by tons of creamy dressing. This apple cider vinegar cucumber salad is one of my favorites for so many reasons, but I especially love how easy it is to make and how it requires no fancy ingredients.
Apple Cider Vinegar Makes the Best Homemade Salad Dressing!
If you're a fan of vinaigrettes, you'll absolutely love this apple cider vinegar salad because it's incredibly tasty.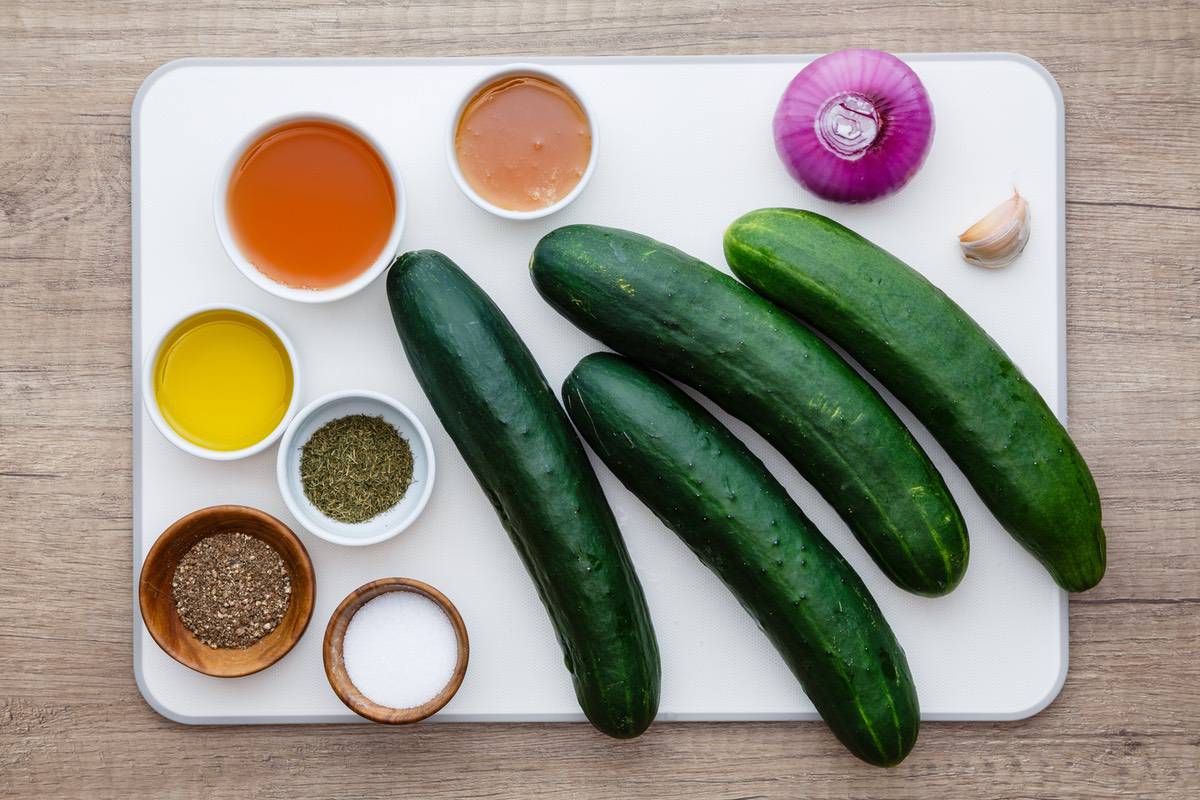 (You'll also love: Carolina Apple Cider Vinegar Coleslaw Without Mayo)
Print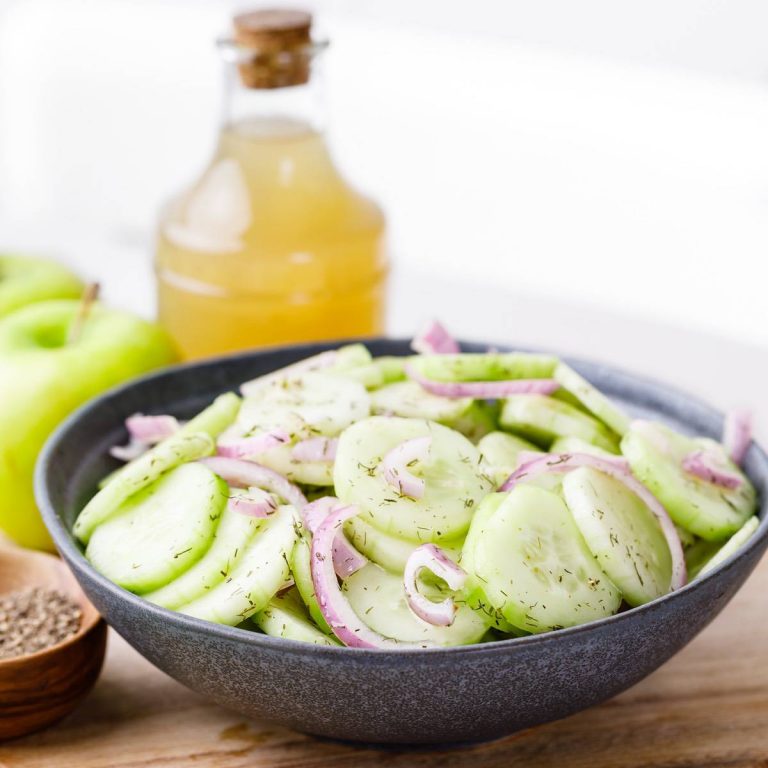 The Best Apple Cider Vinegar Cucumber Salad Ever (ermahgerd!)
Scale
2

pounds cucumber, peeled and sliced 

1

medium red onion, peeled and sliced 

1

garlic clove, minced 

4 tbsp

raw apple cider vinegar 

2 tsp

honey 

2 tsp

dried dill or

2 tbsp

fresh dill 

2 tbsp

olive oil 

1 tsp

sea salt or to taste 

¼ tsp

black pepper
In a small bowl place the raw apple cider vinegar, honey, olive oil, minced garlic, dill, salt and black pepper and whisk to combine. 

Add the cucumber, red onion and apple cider vinegar mixture to a large bowl and toss to combine. 

Adjust taste with more salt and black pepper if needed. 

Refrigerate for at least two hours before serving.