Apple Cider Vinegar Recipes
Finger-licking Apple Cider Vinegar BBQ Sauce – Carolina BBQ Sauce Recipe
A good BBQ sauce is as good as gold in my family. Paired with the right rack of ribs, you simply can't keep them away from the kitchen for too long. I'm absolutely obsessed with this apple cider vinegar BBQ sauce because it's so easy to make and doesn't burn a hole through my wallet either. Considering we go through boatloads of this stuff, I'm just thankful I found a more affordable alternative.
This Carolina apple cider vinegar BBQ sauce is sweet, tangy and is the perfect sauce for anything grilled or meaty. Don't forget, it's 100 percent homemade and ready in just 5 minutes, so there's not a lot of prep time for this either.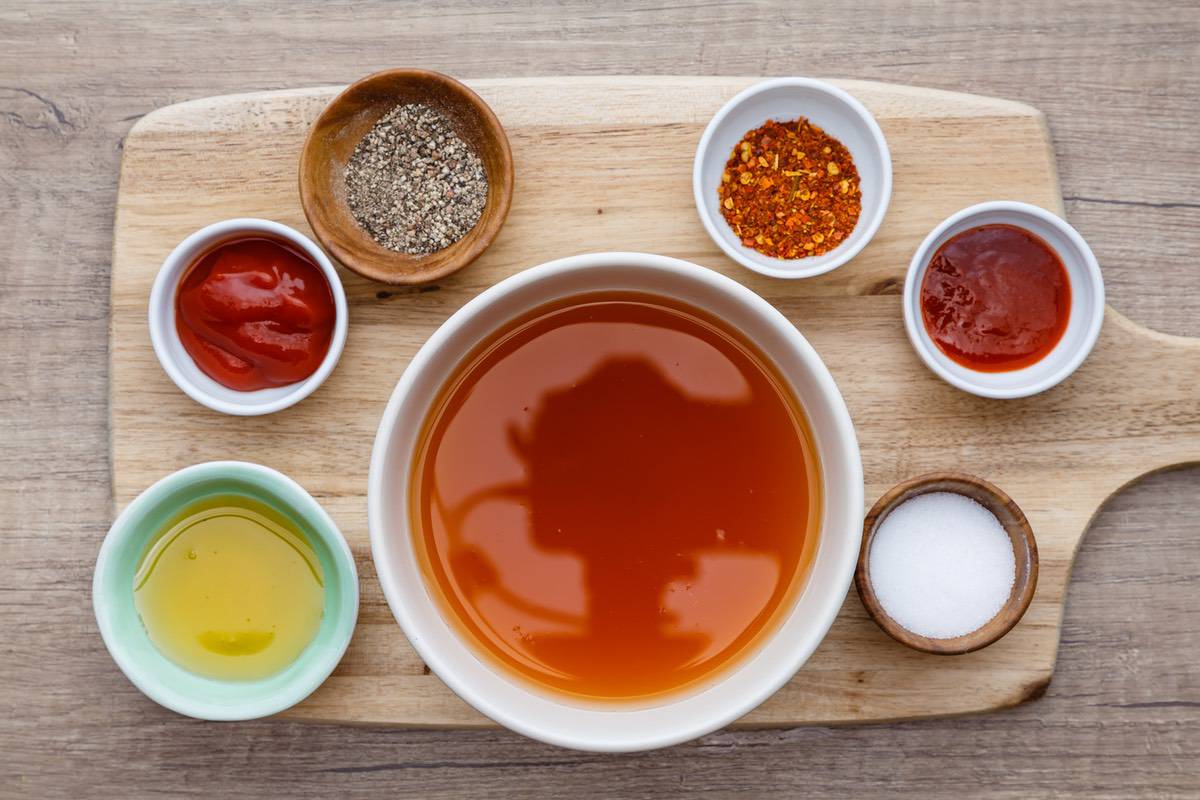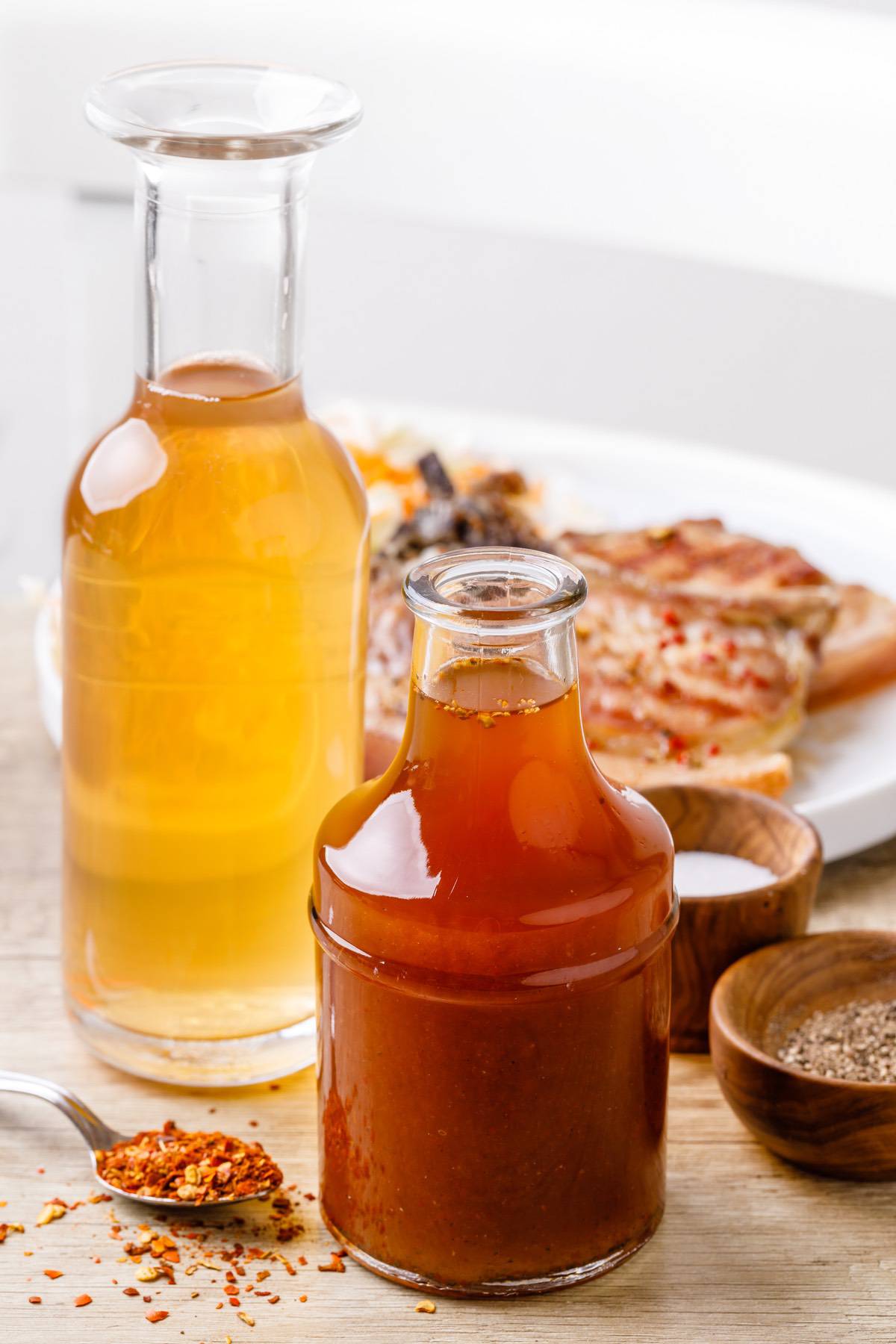 (You may also like: Carolina Apple Cider Vinegar Coleslaw Without Mayo)
Print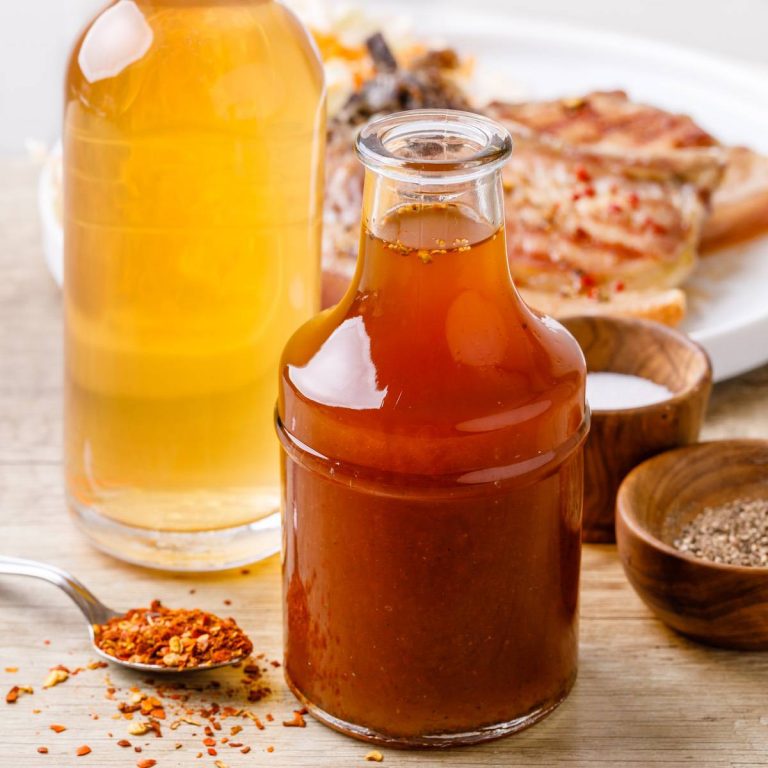 Finger-licking Apple Cider Vinegar BBQ Sauce – Carolina BBQ Sauce Recipe
Scale
1 cup

raw apple cider vinegar

1 tbsp

honey

1 tsp

hot sauce

½ tsp

red pepper flakes

1 tsp

salt or to taste 

1 tbsp

coarsely ground black pepper

2 tsp

ketchup (optional)
Place all the ingredients into a bowl and whisk to combine. 

Pour the mixture into a bottle and close tightly with stopper. 

Use immediately or store at room temperature for up to 2 weeks.

Shake the bottle before each use.